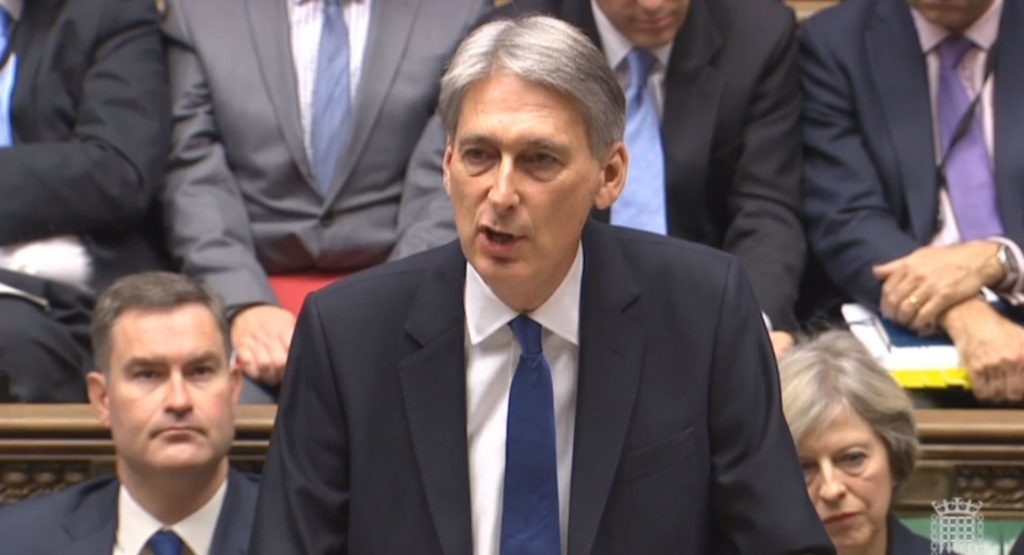 The Tay Cities Deal will be signed off next week following confirmation in the Budget it is being bankrolled with £350 million of public funding.
Ministers from both governments are expected to "seal the deal" with a heads of terms agreement, with Perth likely to be the location.
The Courier understands the projects that will be financed as part of the economy-boosting package include the Cross Tay Link Road, the International Aviation Academy in Dundee and Perth City Hall.
Chancellor Philip Hammond pledged £150m for the deal, which is hoped to create 15,000 jobs in Dundee, Angus, Perthshire and north-east Fife over a decade.
Scotland's infrastructure secretary Michael Matheson last night reaffirmed his government's £200m pledge, which was first made last week.
Ellis Watson, chairman of the Tay Cities Enterprise Executive (TCEE), which has helped direct the bid, said the signing of the heads of terms will see TCD "finally turn from dream to reality".
"This announcement will be looked back on as a turning point for our whole region," he said.
The long-awaited deal is designed to turbo-charge the economy with new transport links, business hubs, employment schemes, arts investment and tourist attractions.
Scottish Secretary David Mundell said the projects will "drive economic growth in Tayside, boosting jobs and prosperity throughout the region".
"I would very much like to be able to sign heads of terms next week," he said.
"Obviously there are a number of parties to this deal so we have to manage the logistics of that but I want to seal the deal next week.
"That is my aspiration and then actually to move on to deliver on the projects."
In his Budget, Mr Hammond signalled how he said he will end austerity.
Boosted by improved public finance forecasts, he promised a "brighter future" after years of constraint imposed following the financial crash.
Mr Hammond said his plans were aimed at helping "the strivers, the grafters and the carers" and would pave the way for a "brighter future".
"We are at a turning point in our history and we must resolve to go forwards, not backwards and work together to build a Britain we can all be proud of," he said.
He announced an extra £500m for preparations for the UK's departure from the EU in March next year.
But Britain's fiscal watchdog warned of the "severe implications" for the economy in the event of a no-deal Brexit, adding the vote to quit the EU has already weakened growth.
In its document released alongside the Budget, the Office for Budget Responsibility (OBR) said that a "disorderly" Brexit would hit house prices, see sterling plummet further and hammer the economy.
Mr Hammond hinted that an emergency Budget could take place in the spring "if the economic or fiscal outlook changes materially in-year".
But he said agreement with Brussels would result in a "deal dividend" for the economy. The government also plans to introduce a new 50p coin to mark the day Britain leaves the European Union.
Meanwhile, the OBR upgraded its forecast for GDP growth in 2019 from 1.3% to 1.6%, then 1.4% in 2020 and 2021; 1.5% in 2022; and 1.6% in 2023.
Borrowing this year will be £11.6 billion lower than forecast at the Spring Statement, at 1.2% of GDP. It is then set to fall from £31.8bn in 2019/20, eventually to £19.8bn in 2023/24.
Debt peaked in 2016/17 at 85.2% of GDP and then falls in every year of the forecast from 83.7% this year; to 74.1% in 2023/24, allowing the government to meet its target to get debt falling three years early.
But Labour leader Jeremy Corbyn labelled Mr Hammond's statement as a "broken promise Budget".
He said: "What we've heard today are half measures and quick fixes while austerity grinds on."
During Mr Hammond's speech, women protesting against changes to their pensions shouted "shame" and jeered from the public gallery.
A crowd of 80 members of the Women Against the State Pension Inequality (Waspi) group waved banners and chanted in protest at the government's previous decision to raise the state pension age from 60 to 66, which will affect 3.9m women.
Labour and SNP MPs applauded the group.
The SNP's Westminster leader Ian Blackford said it was "disappointing in some respects" that the Budget was affected by a protest, but told the Commons his party understand the "suffering" of the Waspi women.