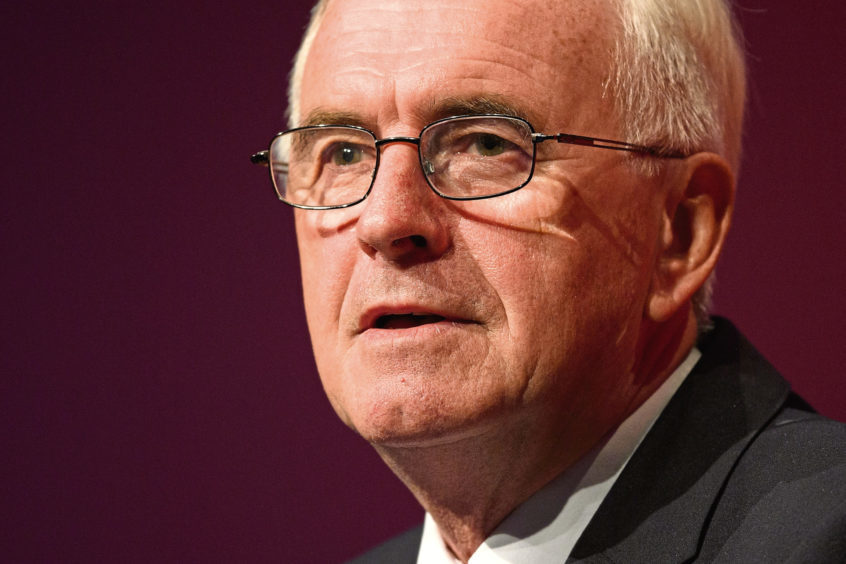 The Scottish Labour leader has clashed with John McDonnell over the UK party's decision to approve tax cuts for higher earners.
Richard Leonard has warned Holyrood against copying the income tax breaks laid out in Monday's Budget by the Chancellor.
However, the Conservative measures were backed by Mr McDonnell, the shadow Chancellor, who angered many in his party by saying a Labour government at Westminster would not reverse them.
Mr Leonard, a former trade union organiser, said: "Income tax is devolved and raising the higher rate threshold should not be a priority for the Scottish government, we need a distinctive tax that meets the needs of the people of Scotland."
The threshold for the 40% higher rate of tax will increase from £46,350 to £50,000 in the rest of the UK from April 2019, a year earlier than the Tories promised.
Chancellor Philip Hammond also fast-tracked the raising of the personal allowance, which means workers can earn £12,500 before they start paying income tax.
Mr McDonnell said they do not want to "take money out of people's pockets", including hard-pressed middle earners, by reversing the changes.
In Scotland, the higher personal tax rate, which set at 41p, takes effect at £43,431.
Finance Secretary Derek Mackay given a strong signal that he will not copy the breaks in his Budget on December 12.
Murdo Fraser, a Tory MSP in Perthshire, said: "It seems even the Marxist John McDonnell isn't extreme enough for Richard Leonard.
"It's now clear there is a bidding war between the SNP and Labour to see who can punish hardworking Scots more severely."
A joint statement from the Scottish Government and Scottish Trades Union Congress said: "We stand together in our opposition to the UK Government's continued austerity and do not believe that it is appropriate to give tax cuts for the richest in society, whilst cutting the support available to the poorest."