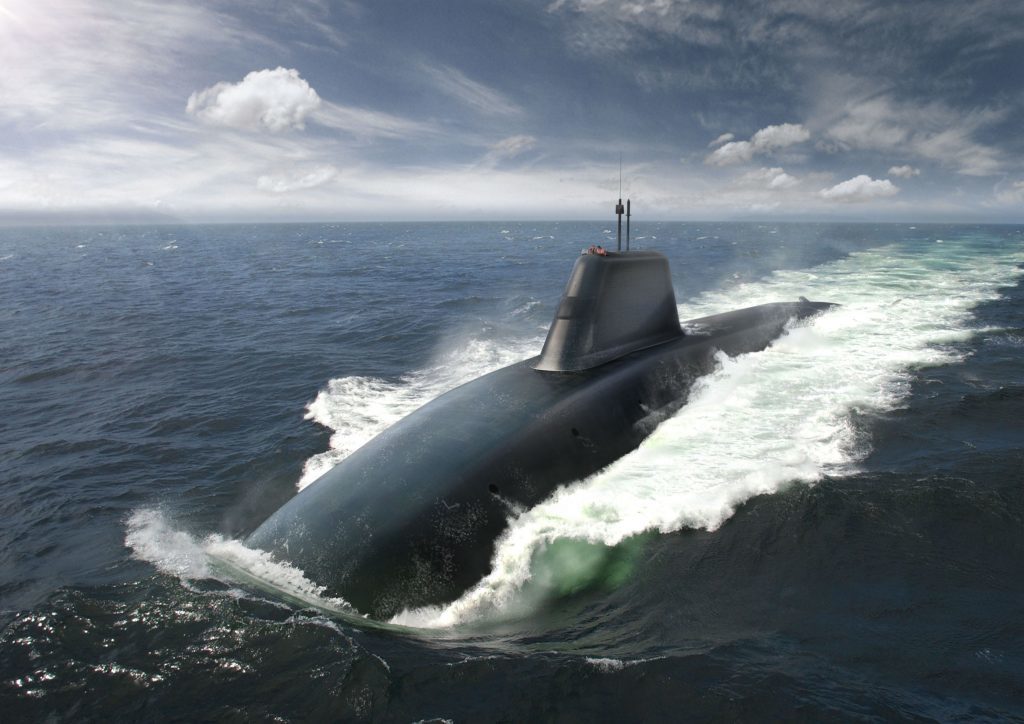 The Ministry of Defence hatched a plan to dump nuclear submarines off the coast of Scotland, newly-released government papers reveal.
The confidential survey from 1989 proposed moving decommissioned warcraft from Rosyth naval dockyard and storing them on the seabed near Skye, Mull and Barra.
Fife MP Douglas Chapman told The Ferret website that the plan, which was dropped without being made public, shows how the MoD sees Scotland as "some sort of convenient nuclear dustbin".
Defence officials drew up highly-detailed plans for the seabed storage, believing it was "feasible" and would keep the rusting crafts out of view.
Six sites on the Western Isles were identified in the document and the plan was they would be hidden for at least 60 years to buy time for a more suitable alternative.
The MoD's P J H Evans raised the possibility of leaving them on the seabed permanently.
"The public relations aspect of recovering a rusty hulk should also be borne in mind," he said.
"I imagine the highest hope must be that everyone will forget about these submarines and that they will be allowed to quietly rot away indefinitely."
There are 38 out-of-service, current and planned nuclear-powered Royal Navy submarines in the UK, all of which will eventually need to be decommissioned.
Seven of the defunct ones, including HMS Dreadnought, have been based in Rosyth since the 1980s.
The dismantling of the subs finally started in Fife in 2016, with the MoD saying this month that more than 70 tonnes of radioactive and non-radioactive waste had been removed from Swiftsure.
The controversial seabed storage plans, which also included dumping ex-service watercrafts in international waters, emerged from UK Government papers released from the National Archives.
SNP MP Douglas Chapman, who represents Dunfermline and West Fife, said: "These released papers simply highlight the arrogant and contemptuous approach to disposal of their nuclear waste.
"They think that Scotland can be used as some sort of convenient nuclear dustbin. We've seen this with MoD dumping of munitions in the Solway Firth and radioactive materials at Dalgety Bay."
An MoD spokesman told The Ferret the storage option was "discounted in favour of our current methodology of disposing submarines, which meets the strictest standards of safety and security".