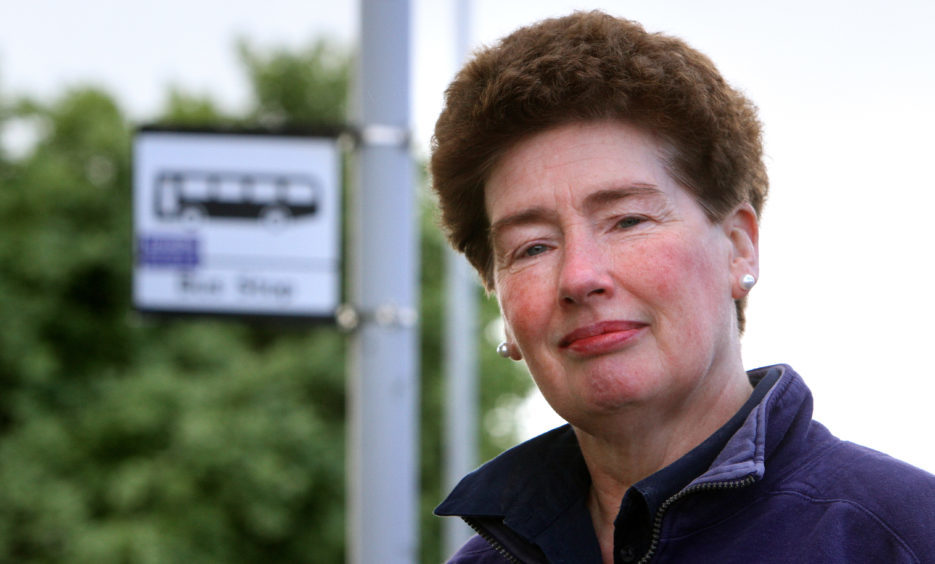 A Fife councillor who suggested the Israeli secret service colluded with Jewish newspapers to prevent a Labour government has been warned by the party about her behaviour.
Mary Lockhart does not face formal sanctions following a Scottish Labour investigation into her widely-condemned social media post.
The Lochgelly, Cardenden and Benarty representative has returned to the party fold after she was suspended by leader Richard Leonard in July.
The party's decision shows that Labour is "not a safe space for Jewish people", according to the ex-Labour MP who lodged a complaint about the post.
A Scottish Labour spokesman said: "Ms Lockhart's suspension has been lifted following the conclusion of the investigation and she has been reminded of her future conduct."
At the height of the anti-Semitism row in Labour last summer, three Jewish newspapers in the UK published a joint front page warning that a Corbyn-led government would pose an "existential threat to Jewish life in this country".
Ms Lockhart speculated the intervention was part of a Mossad-backed plot to try and derail Jeremy Corbyn's bid for power.
The full post, which has been deleted, read: "If the purpose is to generate opposition to anti-Semitism, it has backfired spectacularly.
"If it is to get rid of Jeremy Corbyn as Labour Leader, it is unlikely to succeed, and is a shameless piece of cynical opportunism.
"And if it is a Mossad [the Israeli intelligence agency] assisted campaign to prevent the election of a Labour government pledged to recognise Palestine as a State, it is unacceptable interference in the democracy of Britain."
Jewish News was one of the papers involved in the front page co-ordination, which criticised Labour's failure at the time to embrace the entire International Holocaust Remembrance Alliance's definition of antisemitism, including an associated list of examples.
The London-based weekly mocked Ms Lockhart's accusation in an online headline in July that read: "We've been rumbled! Labour councillor accuses Jewish News of working for Mossad."
Scottish Labour refused to go into further details about the decision, including where on the spectrum of offensiveness the comments were judged to sit or when the ruling was made.
Thomas Docherty, the former Labour MP in Fife who made the official complaint, told The Courier: "At one level I'm not surprised that the party is clearly institutionally racist and does not take anti-Semitism seriously.
"It's clear that the Labour party is not a safe space for Jewish people."
Mr Docherty said the councillor's comments are "right at the top end", adding: "She accused, without any evidence whatsoever, Jewish journalists of acting on behalf of a foreign government.
"It's a classic anti-Semitic trope."
In September 2016, Ms Lockhart apologised for invoking a poem about Nazi persecution in her criticism of Labour officials.
Scottish Labour said the comparison was "unacceptable" but no formal action was taken.
In August last year, Dundee Labour councillor George McIrvine was given an official warning for sharing a post in April that referred to the Rothschild banking dynasty, a popular target for anti-Semitic conspiracy theorists.
The Courier has attempted to contact Ms Lockhart for comment.