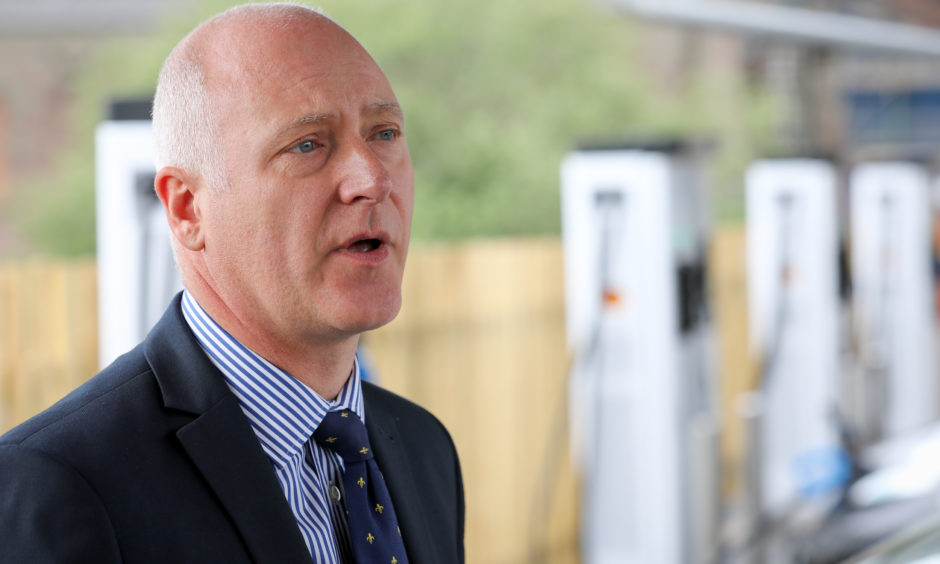 Scotland's chief legal officer has said safe consumption rooms would not be possible in cities like Dundee and Glasgow under the current law.
During the debate on Scotland's drugs deaths, public health minister Joe Fitzpatrick MSP offered his support for the implementation of so-called safe consumption rooms, which Glasgow City Council wish to trial.
A number of experts have also highlighted the need for such facilities in Dundee, which they argue could help cut drug death.
The Scottish Affairs Committee heard from Lord Advocate James Wolffe QC, who is the chief public prosecutor for Scotland.
Giving evidence to the committee, he told cross party MPs under the current legal framework, safe consumption facilities would be illegal.
He added instructions have been given to officers to use their discretionary powers in issuing recorded police warnings to those caught possessing drugs and that instructions have been given to the procurator fiscal to use "diversion from prosecution".
He said: "There are limits to what I can do in the limits of the existing law – my responsibility is of course to enforce effectively and fairly the criminal law of Scotland – I cannot change to law.
"In regard to Misuse of Drugs act, we will prosecute robustly and with rigour those actively involved in and who profit in the trade of illicit drugs.
"On the other hand in the cases of offences  of simple possession, I have in the case of recorded police warnings scheme and through prosecution policy supported the use of alternatives to prosecution, including diversion, where that is the appropriate response in the circumstances of the response of the individual case.
"For practical reasons and reasons of constitutional principal the proposals for presented to me Glasgow for  safe consumption rooms was not which I could… unilaterally enable.
"The introduction of such a facility would require a legislative framework which would allow for a democratically accountable consideration of the policy issues which would arise and establish an appropriate legal regime for its operation."