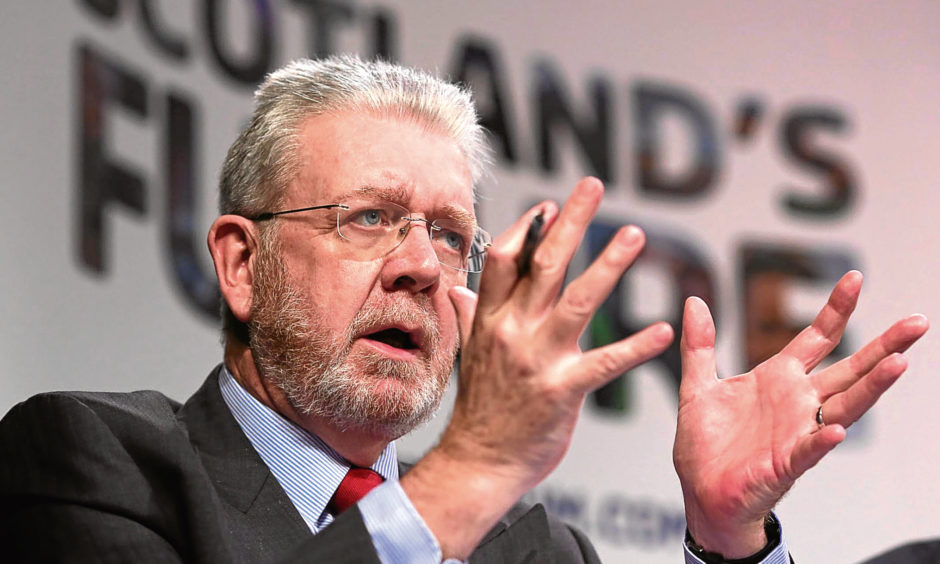 Scotland's Brexit minister has said a No Deal Brexit would be worse for the country in October than it would have in March because of Christmas.
Michael Russell MSP said storing medicines, medical supplies and other goods would be even more difficult if stockpiling was required if the UK crashes out of the EU on October 31 without a deal because warehouses will be filled with Christmas presents.
Mr Russell, who is the Scottish Government's Brexit minister, said there could be "no guarantees" medicines would be available on November 1 in the event of no deal.
Speaking on the Sunday Politics show, Mr Russell said drug companies involved in discussions with the UK and Scottish Governments on stockpiling would be reticent to do so again, following "huge losses" reported by the companies after the UK failed to leave the EU in March this year.
He said: "There are bigger difficulties in preparing for a no deal in October than there were in March, for example the availability of warehousing towards the Christmas season becomes much more difficult. Preparations are not finalised.
"We made arrangements with the UK Government in March which we felt would last 3-6 months which meant most things would be available and there were substitutes.
"One of the biggest jobs undertaken was to find substitutes for things which wouldn't be available – that was a massive job undertaken by both governments and was by and large successful and we were confident then but that work is still to be finalised because it has changed.
"The drug companies themselves are reluctant to be in involved in the deep way they were before and all companies involved in stockpiling took big losses in March."
He added: "No deal would lead to a substantial increase in unemployment, it would result in businesses closing down, result in problems with the food chain and the supply of essential medicines.
"The further you are down the supply routes, and Scotland is of course at the end of many of the supply routes, the worse it would be."
Mr Russell said the "pro rata" cost of no deal Brexit would be £9 billion.
A Department of Health and Social Care spokesman said: "Our priority is for all patients to continue to have access to medicines and medical products when we leave the EU.
"We are working with industry and other stakeholders to continue robust no-deal contingency planning for supply after October 31.
"We are confident that if everyone does what they need to do, the supply of medicines and medical products should be uninterrupted."