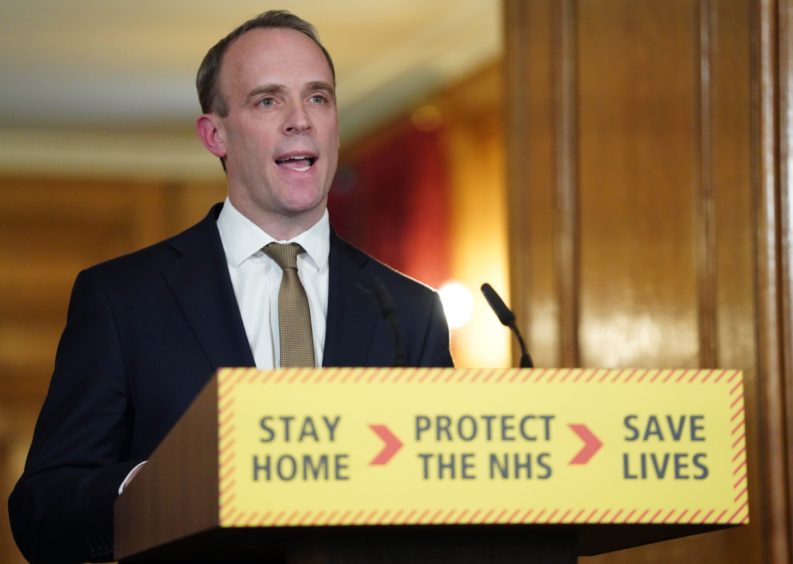 Experts have warned Britain's coronavirus lockdown could be in place for longer than previously thought as it is still "too early to tell" whether social distancing measures are working.
The UK's chief medical officer, Chris Whitty, said it would be a "mistake" to discuss relaxing restrictions on movement until it is certain the disease had peaked.
The comments came as it was announced the number of coronavirus hospital deaths in the UK reached 5,373 – an increase of 439 in a day.
In response to the crisis, the UK went into lockdown just over two weeks ago.
It was previously suggested restrictions could be reviewed as early as next Monday, if the data showed positive signs.
Prof Whitty, in his first public appearance since recovering from coronavirus symptoms, poured cold water on any relaxation of measures however.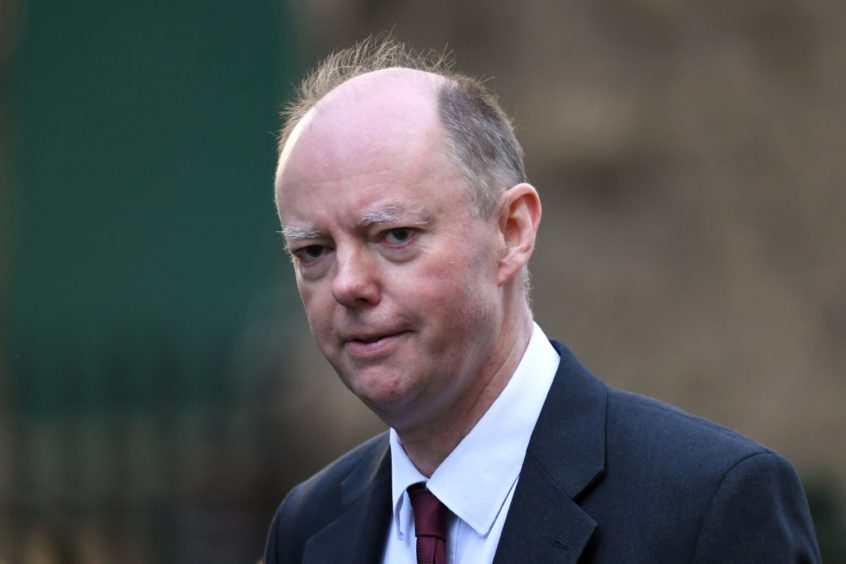 Appearing at the daily Downing Street press conference, he said: "The key thing is to get to the point where we are confident we have reached the peak, at that point I think it is possible to have a serious discussion about all the things we need to do step-by-step to move to the next phase of managing this.
"But I think to start having that discussion until we're confident that that's where we've got to, would I think be a mistake."
Foreign Secretary Dominic Raab, who is standing in for Boris Johnson while he recovers from Covid-19 in hospital, agreed that it was too early to discuss an "exit strategy".
He said: "The risk right now is if we take our focus off the strategy, which is beginning to work, is that we won't get through the peak as fast as we need to.
"The government's overriding priority has got to be to keep up the work and the commitment that so many people have made to make sure that we maintain the social distancing and we stop the spread."
Last night, on the advice of my doctor, I went into hospital for some routine tests as I'm still experiencing coronavirus symptoms. I'm in good spirits and keeping in touch with my team, as we work together to fight this virus and keep everyone safe.

— Boris Johnson #StayHomeSaveLives (@BorisJohnson) April 6, 2020
Mr Raab was later asked to give an update on the prime minister's condition after he was admitted to St Thomas' Hospital in London on Sunday night with persistent Covid-19 symptoms.
He said: "He was admitted to hospital for tests as a precaution only and that was because some of the symptoms that he had when he first tested positive had persisted.
"He's had a comfortable night in St Thomas', he's in good spirits, and he's being regularly updated.
"He still remains in charge of the Government and we are getting on with all of the various strands of work to make sure at home and abroad we can defeat the virus and pull the country through coronavirus and the challenges that undoubtedly we're facing at the moment."
Mr Raab said that the prime minister's team are "full throttle" in making sure that his directions and instructions are being implemented whilst he is in hospital.
Downing Street would not elaborate on whether Mr Johnson was being treated with oxygen or had been diagnosed with pneumonia on Monday.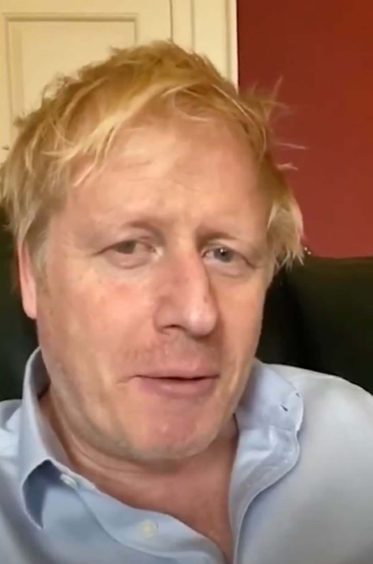 The prime minister's spokesman would only say that Mr Johnson was "in hospital under observation" and that he was suffering with "persistent symptoms of coronavirus".
Mr Johnson's partner, Carrie Symonds, who is pregnant, revealed on Saturday that she had also been suffering from the virus but is recovering.
Number 10 made clear on Monday that the public would be informed if Mr Johnson's condition worsened and hit out at "disinformation" being spread around the prime minister's health.
The criticism came after Russian state media claimed Mr Johnson had been placed on a ventilator.
"That is disinformation. Our specialist government units have seen a rise in false and misleading narratives since the coronavirus pandemic started. It's vital that any disinformation is knocked down quickly.
"Ministers are continuing to work with social media companies to press for further action to stem the further spread of falsehood and rumours", the prime minister's spokesman added.
Number 10 also branded social media rumours linking the roll-out of 5G, which will boost mobile phone connectivity, to the spread of coronavirus a "crazed conspiracy theory".
Numerous scientists have repeatedly stated that there is zero evidence to link 5G and Covid-19.
However, there have been instances of phone masts being attacked and vandalised after theories spread online suggesting that 5G had caused the outbreak.
Adam Finn, professor of paediatrics at the University of Bristol, said targeting the internet connections and phone masts which were playing a vital part in the global response to the virus was akin to "knocking holes in your lifeboats while your ship sinks".