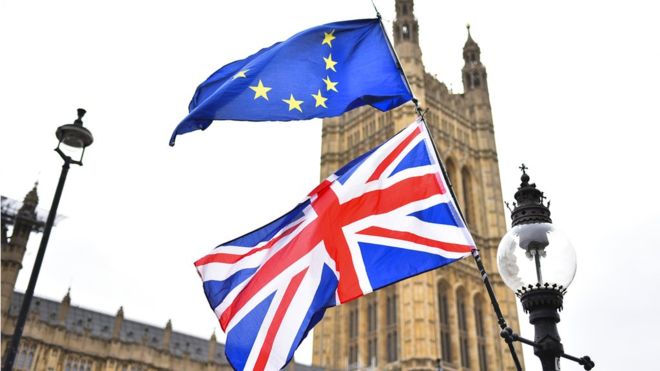 A hard Brexit is now the most likely outcome because the public is distracted by the coronavirus crisis, an expert has warned.
Professor Michael Keating, chair in politics at Aberdeen University and director of the Centre on Constitutional Change, said the economic damage caused by the pandemic would make it politically easier for ministers to allow the UK to "crash out" of the EU.
He believed those in government who have long been seeking a hard Brexit could get their way because the focus of the public, the media and politicians would be firmly on the fall-out from the coronavirus outbreak, and because it would be more difficult to pin the blame for any negative implications for the economy solely on Brexit.

The leading academic said resolving complicated issues, such as finding money to replace structural funds, subsidies for farmers and university grants, could also potentially become easier because of the huge amounts of cash the government would be spending, anyway, as it attempts to repair the nation's battered finances.
"Last year £1 billion was a huge amount of money, now it is not any more. Maybe nobody will care," he said.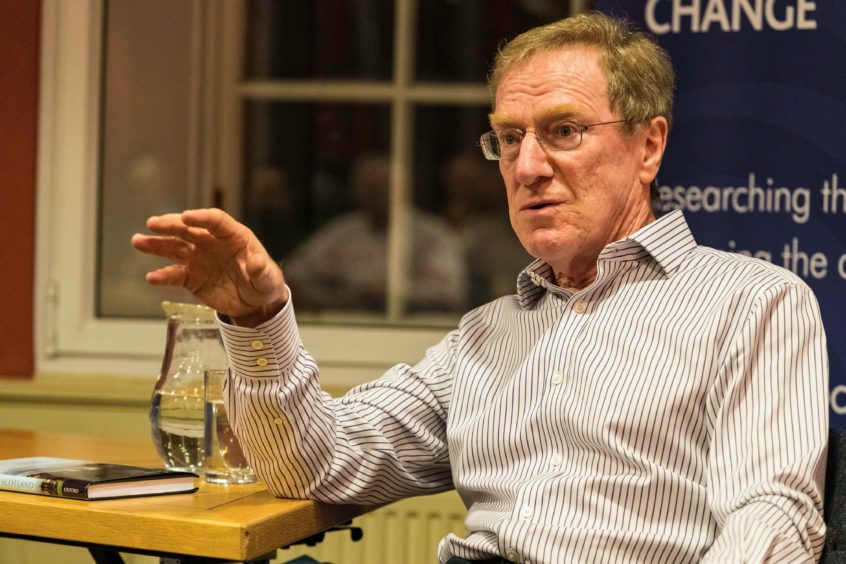 Britain left the EU at the end of January, but is now in an 11-month transition phase whereby it remains in both the EU customs union and single market while negotiations are held to reach an agreement on the future relationship between the two parties.
UK ministers have until the end of June if they want to ask to extend that phase beyond the end of the year.
Pressure has been growing on the Westminster government to seek an extension, amid fears that Brexit risks compounding the economic devastation caused by coronavirus, particularly if no deal is struck, and the UK has to trade on World Trade Organisation (WTO) terms, including new taxes and checks, from the beginning of next year.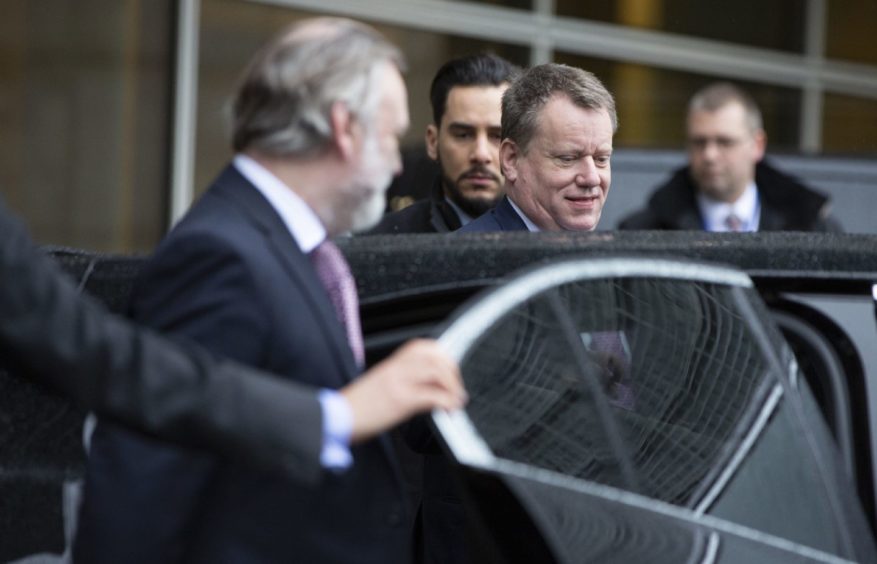 IMF managing director Kristalina Georgieva was asked about the situation, and said that because of the "unprecedented uncertainty" arising from the pandemic, it would be "wise not to add more on top of it".
But UK ministers have so far refused to back down, insisting they have no intention of changing their plans, as they rejected a request for an extension from the Scottish Government earlier this week.
Extending would simply prolong negotiations, create even more uncertainty, leave us liable to pay more to the EU in future, and keep us bound by evolving EU laws at a time when we need to control our own affairs. In short, it is not in the UK's interest to extend. 2/2

— David Frost (@DavidGHFrost) April 16, 2020
Cumming is back, "hardening" the message re refusal to extend transition, apparently and pushing us towards a hard Brexit. Hard to think of a more wreckless act of vandalism during a global and national tragedy

— Christina Patterson (@queenchristina_) April 18, 2020
If the government doesn't extend the Brexit transition period, we could end up doing no-deal Brexit at the same time as a recession from a global pandemic. Why don't we just burn down the Bank of England as well while we're at it

— Ellie Mae O'Hagan 🏴󠁧󠁢󠁷󠁬󠁳󠁿 (@MissEllieMae) April 16, 2020
Glad government confirmed no need to delay Brexit. They can carry on talking on video links.

— John Redwood (@johnredwood) April 16, 2020
Denis MacShane, a former Europe minister for Labour and author of books on Brexit, wrote this month that the pandemic could hand Boris Johnson a "get out of jail card" by enabling the prime minister to agree a "more moderate compromise" with the EU, given the new economic reality and a lessening of anti-immigration sentiment due to the efforts of foreign health workers, and the fact border controls are tighter, anyway.
But Prof Keating believed the public health crisis might mean that the prospect of preventing a hard Brexit was actually diminishing fast.
"We don't know where we are with this, nothing seems to be happening, but the decision has to be taken before July 1 on whether to seek an extension, and the government seem to be suggesting they won't, and if they don't, then everything needs to be wrapped up by the end of the year, and I can't see that happening," he said.
"It's completely unrealistic. It always was, but particularly now that we've lost a few weeks because of the coronavirus panic. Meetings that should have been scheduled haven't taken place.
"They need some kind of outline agreement by the end of June to decide whether they need an extension or not but that doesn't seem to be happening, it's all really quite bizarre.
"And if we don't get an agreement, we just crash out on WTO terms."
If you are going to go for a hard Brexit, this would probably be the time to do it, because people wouldn't notice because there was so much bad economic news, anyway."
Prof Keating suggested that the pandemic would provide cover for those who had always been in favour of a harder Brexit without aligning regulations.
He said: "There are some people in government who want that to happen, anyway, they don't really want an agreement.
"And what the government has been saying since the election is, 'we will go out, there will be absolutely no regulatory alignment, there will be no single market, no customs union, no nothing'.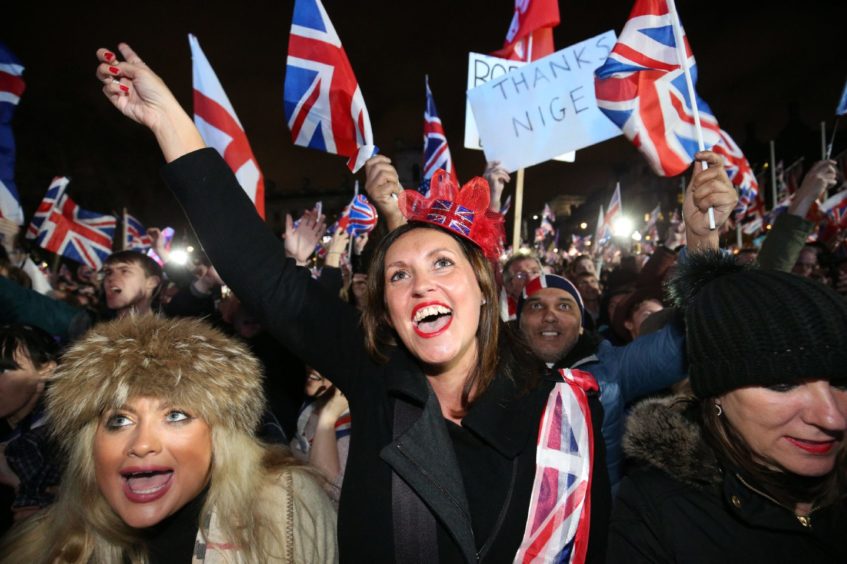 "Maybe there is nothing very much to negotiate about, anyway, apart from a very bare-bones agreement, if that is their attitude.
"But, meanwhile, we don't know about funding – we still don't know what is going to happen to agricultural funding, either in England or in Scotland, we don't know what is going to happen to research funding, we don't know what is going to happen to cohesion funding."
He added: "It has made it more likely that we're going to have a harder Brexit.
"If the government doesn't ask for an extension, then that is clearly going to happen, but that was probably going to happen, anyway, given the very tough line the government has been taking.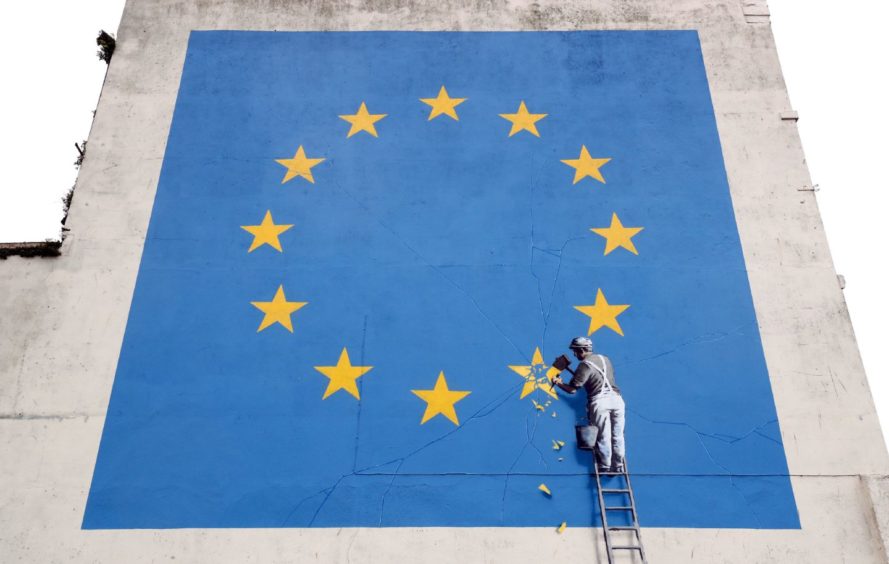 "It will be very difficult to disentangle the effect of Brexit from the effect of the coronavirus, of course. There will be a lot of economic damage, anyway, so that will be kind of swallowed up by this.
"We don't know what people in government are thinking. We know there are different voices within government, but certainly if you are going to go for a hard Brexit, this would probably be the time to do it because people wouldn't notice, because there was so much bad economic news, anyway."
Politically, it is certainly easier to do it when everybody is distracted with something else."
Prof Keating said he had "never seen anything like" the current situation in five decades of studying politics.
"It is bizarre that we should know so little about these important things, and decisions are being taken in great haste," he said.
"Parliament is barely working, so there is not a proper discussion, there is no deliberation about this, there is no coverage in the media about this, ministers are not talking about this, so all of these decisions are just going by default."
The coronavirus crisis had also changed the context surrounding several sticking points around Brexit, potentially making them easier to resolve, he added.
"The UK Government is throwing money around at the moment, so they might as well find a bit for the farmers and the universities, we just don't know," Prof Keating said.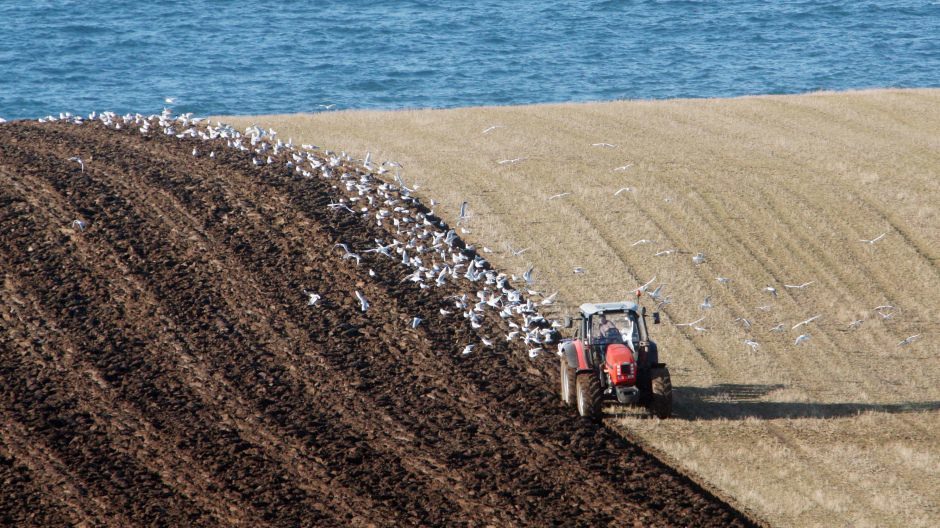 "Then they are talking about this 'shared prosperity fund', the big argument about what would replace cohesion funds, and how much Scotland and Wales and the north of England would get – again, that is tiny compared to the amount of money they are throwing around now.
"So maybe those issues will just not be as big.
"Politically, it is certainly easier to do it when everybody is distracted with something else."