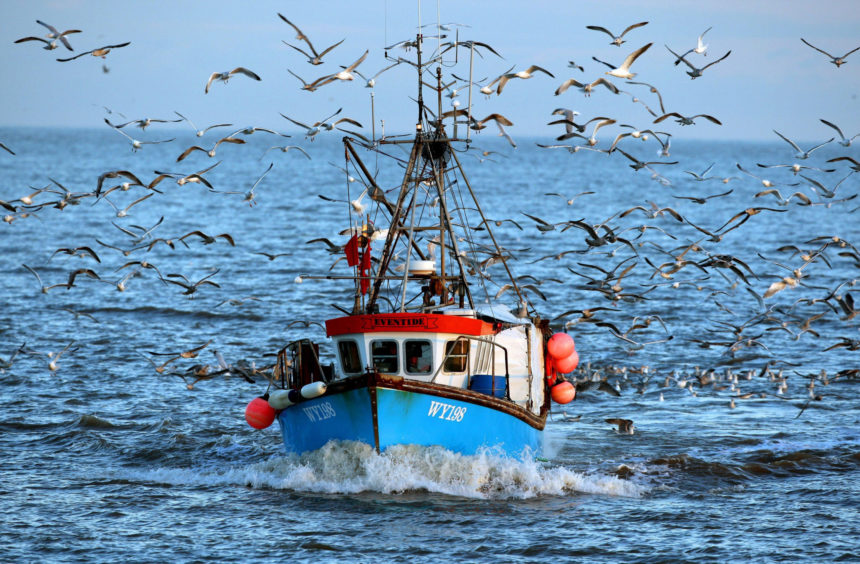 A trade deal with the European Union could collapse if Brussels continues to demand access to UK waters after Brexit, Number 10 has suggested.
Negotiations on fisheries broke off without "any progress" on Friday, with accusations and blame flying back and forth between negotiation teams in London and Brussels.
The UK team has accused the EU of not "accepting the reality" that Britain will be an independent coastal state at the end of the year.
The EU's chief negotiator, Michel Barnier, has rejected UK proposals for annual negotiations on quotas, saying EU fishermen needed "predictability" in the form of continued "status quo" access to UK fishing grounds after Brexit.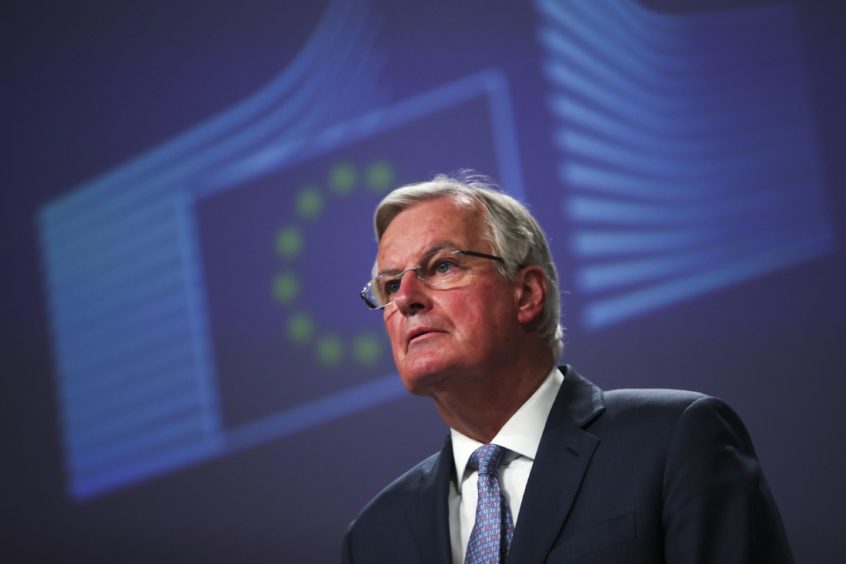 Downing Street warned this afternoon that the UK would be willing to leave the EU without a deal if Brussels did not budge on this issue.
The prime minister's official spokesman said: "I think the issue is that the EU's mandate appears to require us to accept the current quotas agreed under the common fisheries policy.
"We'll only be able to make progress here based on the reality that the UK will have the right to control access to its waters at the end of this year."
The spokesman pointed to deals reached with Norway and Iceland as the kind of model the UK wanted to follow.
He said a fishing agreement would have to be "on the basis of an annual agreement and on an understanding of the fact that the UK would have control of who did and didn't fish in its waters".
The EU don't appear to accept their own logic when it comes to fisheries…"

Michael Gove
Asked if the UK Government would walk away over fisheries, he said: "We're quite clear that we're leaving the transition period on December 31, we will work with the EU to try to do that with a deal but nobody should be in any doubt the transition period is going to end on December 31."
Cabinet Office minister Michael Gove echoed the sentiment in his evidence to the Commons' Brexit committee this afternoon.
He said Mr Barnier and his team needed to "reflect and rethink" their position ahead of the next round of negotiations.
"The EU's stance is particularly difficult and challenging, they quite rightly say to the UK 'you're leaving and you cannot have the same rights if you do not have the same obligations', we accept that.
"But the EU don't appear to accept their own logic when it comes to fisheries, they want to continue to have more or less the same access, our view is that when we leave we'll be an independent coastal state."