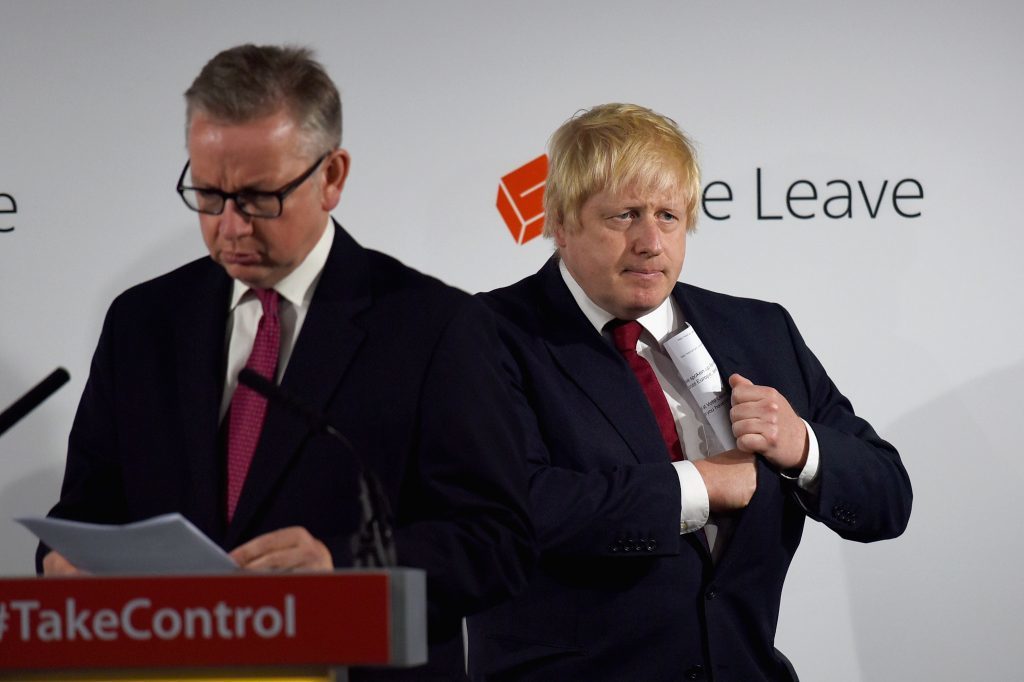 Boris Johnson has sensationally dropped out of the race to become the next Prime Minister.
The former Mayor of London, who was seen by many as the favourite to replace David Cameron, made the shock announcement at a press conference on Thursday morning.
https://www.youtube.com/watch?v=OnBhT4-2r4g
It came after Michael Gove, the Justice Secretary who was expected to back his fellow Vote Leave leader, declared he was going to run for the top job in the UK Conservative Party when David Cameron leaves the post in September.
Mr Johnson said: "You who have waited faithfully for the punchline of this speech, having consulted colleagues and in view of the circumstances in Parliament, I have concluded that person (who leads the Conservatives) cannot be me.
https://www.youtube.com/watch?v=hm_d3rWksfk
"My role will be to give every possible support to the next Conservative administration to make sure that we properly fulfil the mandate of the people that was delivered at the referendum and to champion the agenda I believe in."
Home Secretary Teresa May formally declared she would stand as a candidate too. She quickly received support from Scottish Secretary David Mundell.
I back Theresa May as next PM. In uncertain times we need a serious politician and proven leader to negotiate in Brussels and unite the UK

— David Mundell MP (@DavidMundellDCT) June 30, 2016
Other contenders are Work and Pensions Secretary Stephen Crabb, a close ally of Scottish Tory leader Ruth Davidson, former Defence Secretary Liam Fox and Andrea Leadsom.
The deadline for submitting applications has now passed.
Divisions exposed
Signs of the tensions that had developed between Mr Johnson and Mr Gove were exposed when an email from the Justice Secretary's wife was accidentally sent to the wrong person.
In it, journalist Sarah Vine warned her husband that he must secure a specific guarantee about his future before making any deal with the former London mayor and should "not concede any ground".
In a further fracturing of the Vote Leave campaign, Mrs Leadsom announced she was making her own bid for the leadership while the Leader of the Commons Chris Grayling has come out for Mrs May.
Cabinet ministers Nicky Morgan and Jeremy Hunt both ruled out leadership bids, with Mrs Morgan backing Mr Gove and Mr Hunt backing Mrs May.
Justice Minister Dominic Raab, a Gove ally who backed the joint ticket and who penned a newspaper article which appeared this morning backing Mr Johnson as PM, said the ex-London mayor's "cavalier" attitude had scuppered the plan.
The party needed a "unity figure who can bring people together and ultimately put a team together", he told Sky News.
"Until the 11th hour Michael Gove was committed to doing that with Boris. It hasn't happened and some of the reassurances that we had had about turning a dream ticket into a dream team didn't materialise."