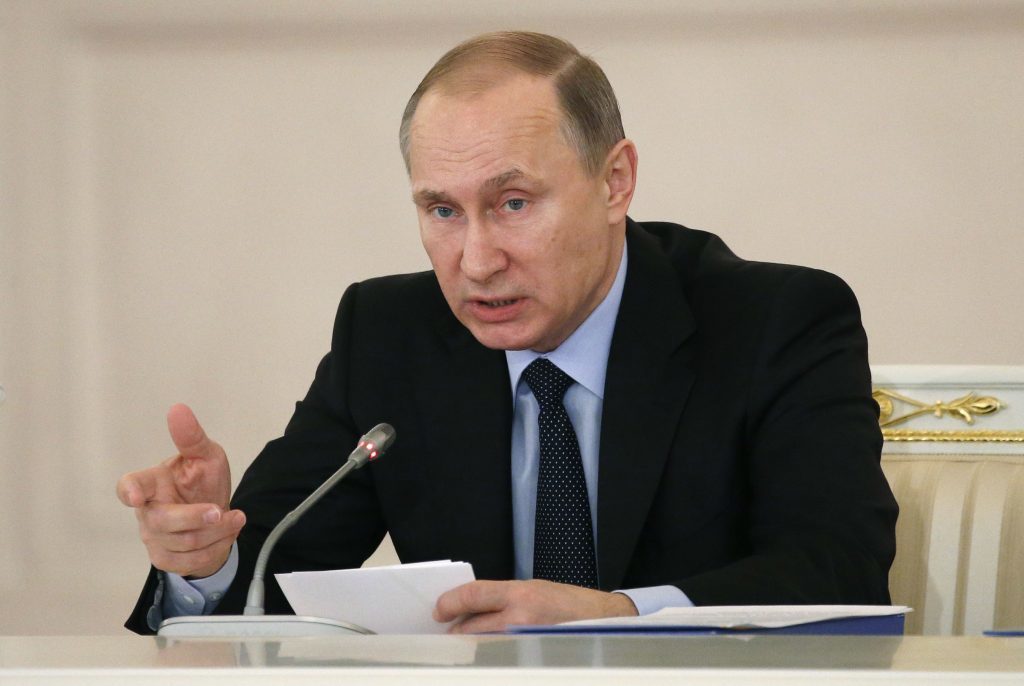 Kremlin officials believe Britain "doesn't have a scooby" about how it wants to work with European neighbours to counter the Russian threat, MPs have heard.
Brexit is among the factors making Russia believe the UK's strength in the world has been "profoundly weakened", according to the SNP's Martin Docherty-Hughes.
The West Dunbartonshire MP voiced concerns about the lack of investigation by the Commons Defence Committee into the consequences of Britain leaving the EU.
Tory Julian Lewis, who chairs the committee, "utterly" disagreed with the criticism and said the issue was high on the agenda of future work.
Mr Lewis, who had earlier read a statement on the committee's report examining the impact of Russia on UK security, also suggested potential co-operation between the two countries could be reached in the fight against "revolutionary Islamism".
Speaking in the Commons, Mr Docherty-Hughes told Mr Lewis: "It's now clear that the Russian Federation views the United Kingdom's global strength as profoundly weakened, not only by the issues raised by the committee in its report but by Brexit.
"Will you agree with me that the lack of investigation by the committee into the consequences of Brexit was an oversight and only adds succour to the idea in the Kremlin that the United Kingdom doesn't have a scooby about what it's doing when it comes to working with like-minded European nations dealing with the profound threats posed by the Russian Federation?"
Mr Lewis replied: "When did Brexit occur? A matter of days ago, and the committee is to be coruscated and condemned because it hasn't already carried out a full-scale investigation of the consequences of something that you were hoping would never happen?
"Well, some of us hoped it would happen, although I must say a majority on the committee hoped that it wouldn't. But you can be perfectly sure that the consequences of Brexit feature high up on our future programme of work."
Shadow defence secretary Clive Lewis said it is vital for the UK to ensure Brexit does not "undermine the political cohesion" of Nato given that the regime of Russian president Vladimir Putin often seeks to destabilise Europe.
Julian Lewis earlier told MPs: "The Cold War was characterised not only by military confrontation but also by the then Soviet Union's promotion of Marxism-Leninism with its formidable appeal to impressionable minds inside the Kremlin's targeted countries.
"No such totalitarian doctrine applies to present-day Russia, which for all its nationalist and expansionist tendencies is itself under threat from revolutionary Islamism – the brutal successor to the equally brutal Nazi and Communist creeds which blighted so much of the 20th century.
"Therein lies the basis for potential co-operation, provided that our dialogue with Russia is from a position of strength based on sound defences and credible deterrence."