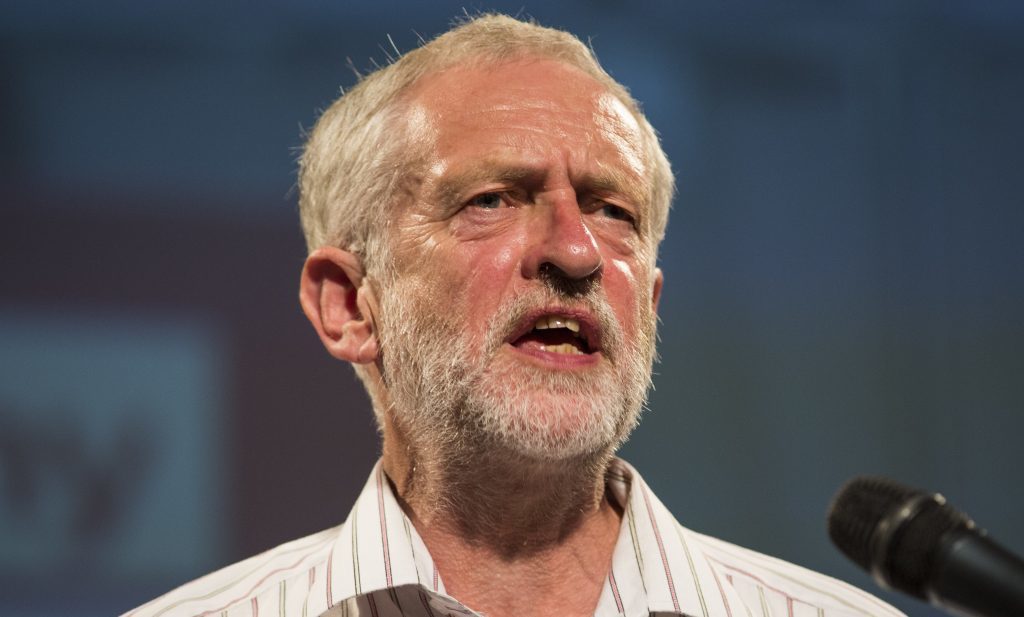 A train operator has launched a withering rebuttal to Jeremy Corbyn's claims he could not get a seat on a "ram-packed" service.
The UK Labour leader appeared in an on-board video filmed by his staff in which he bemoaned the lack of seating on a Virgin Trains service from London to Newcastle and called for renationalisation of the railways.
But rail executives say he was captured on CCTV walking past available seats – before he was able to secure a pew two hours before end of the journey.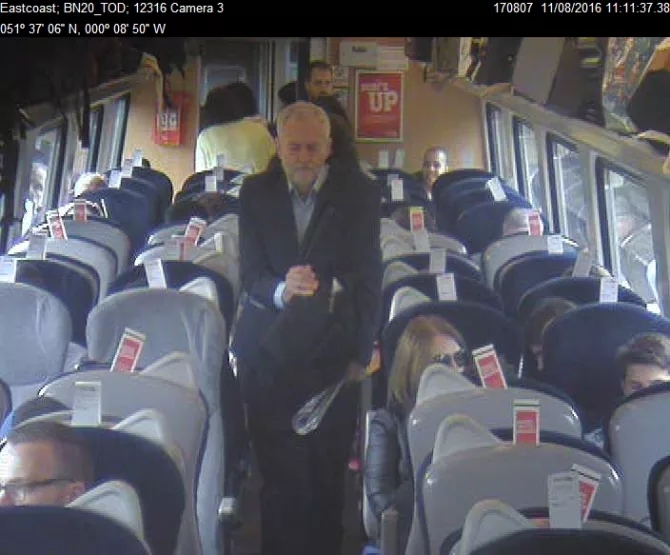 The bizarre row led to Virgin Trains' communications department releasing a lengthy statement refuting Mr Corbyn's claims, as well as CCTV images of the leader of the opposition as evidence that seating was available.
Sitting on the floor, Mr Corbyn told the camera: "This is a problem that many passengers face every day on the trains, commuters and long distance travellers.
"Today this train is completely ram-packed. The staff on the train are absolutely brilliant, working really hard to help everybody.
https://www.youtube.com/watch?v=R13E1HSBGJI
"The reality is there are not enough trains, we need more of them and they're also incredibly expensive. Isn't that a good case for public ownership?"
A Virgin Trains spokesman said Mr Corbyn was right to raise the need for more trains, which they say are doing with 68 more coming into service from 2018.
But he added: "We have to take issue with the idea that Mr Corbyn wasn't able to be seated on the service, as this clearly wasn't the case.
"We'd encourage Jeremy to book ahead next time he travels with us, both to reserve a seat and to ensure he gets our lowest fares, and we look forward to welcoming him onboard again."
The statement added: "CCTV footage taken from the train on August 11 shows Mr Corbyn and his team walked past empty, unreserved seats in coach H before walking through the rest of the train to the far end, where his team sat on the floor and started filming.
"The same footage then shows Mr Corbyn returning to coach H and taking a seat there, with the help of the onboard crew, around 45 minutes into the journey and over two hours before the train reached Newcastle.
"Mr Corbyn's team carried out their filming around 30 minutes into the journey.
"There were also additional empty seats on the train (the 11am departure from King's Cross) which appear from CCTV to have been reserved but not taken, so they were also available for other passengers to sit on."
A source in Mr Corbyn's campaign said they were analysing their own video evidence of the train journey and suggested that the Virgin footage could have been from a later stage in the journey when seats had become available.
"Jeremy got on the train at 11. There were no seats he was able to find and staff couldn't find any either," the source said.
The row comes as Mr Corbyn vies to hold onto the Labour leadership against a challenge by Owen Smith.