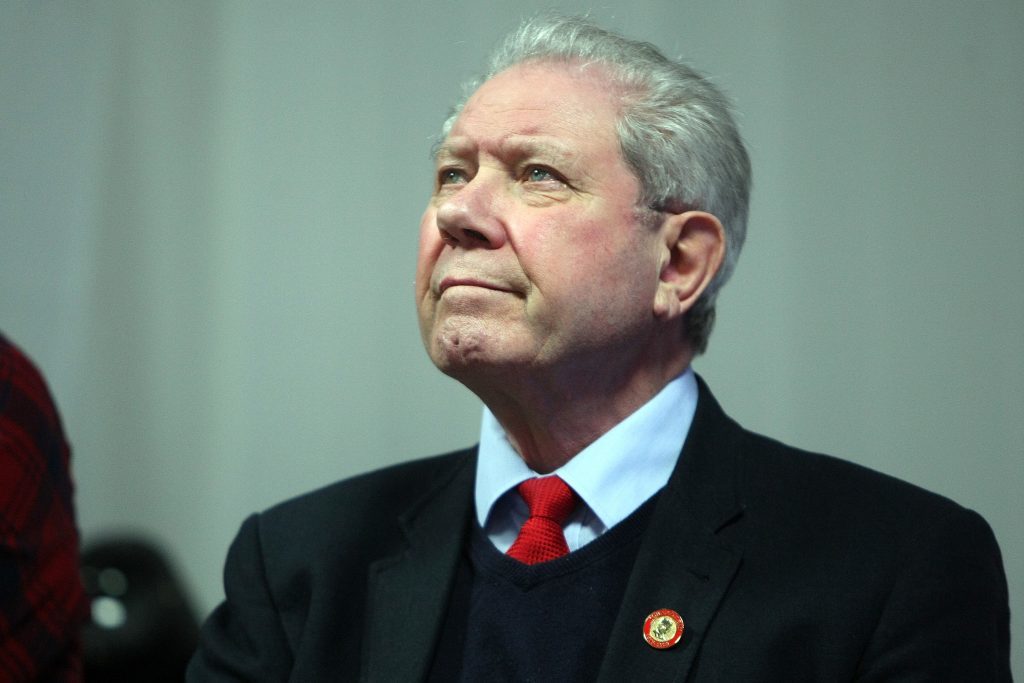 Nicola Sturgeon has been warned against holding an independence referendum next year by a former depute leader of the SNP.
Jim Sillars said that Brexit uncertainty would inflict the same "fatal blow" on the Yes campaign that the currency question did in 2014.
The party has been talking up the prospect of a secession vote in 2018 in the wake of Tuesday's Supreme Court ruling, which paves the way for UK ministers to bypass Holyrood in triggering Article 50.
But Mr Sillars, who was Alex Salmond's deputy in the early 1990s and a key player in the 2014 campaign, warned that Yes would lose if the plebiscite was held alongside Brexit negotiations.
He said: "The UK Government and the EU will be in the middle of negotiations in 2018, therefore we would be having a referendum without knowing the outcome of those negotiations.
"That would be presented in capital letters as uncertainty.
"The one lesson we should have learned from 2014 on the currency was that uncertainty was the fatal blow to the Yes campaign.
"That uncertainty hung around from day one right through to the end."
He added: "I think it is far more sensible to realise that the vote on June 23 created an entirely new paradigm and we are in a different world than we were in on June 22 and until we see the contours of the new paradigm, there must not be another independence referendum."
Mr Sillars, who supported leaving the EU, said public support for another referendum is "flat-lining" and that there is a growing movement within the SNP towards a more cautious approach.
He added: "If we have a referendum next year with the level of uncertainty over Brexit will be a gift to the Unionists and they will win. We cannot lose another one."
There should not be a referendum until there is at least six continuous months of polling that shows independence support at 60% or more, Mr Sillars added.
An SNP spokesman said Mr Sillars is correct to highlight the uncertainty being caused by Brexit.
"A Tory hard Brexit outside the single market, which is around eight times bigger than the UK's alone, threatens to be economically disastrous for Scotland – hitting jobs, investment and household incomes," the spokesman added.
"That is why we are determined to protect Scotland's place in Europe, and are pursuing all options to do so, including independence if it is the best or only way.
"Mr Sillars is right to warn of the 'the level of uncertainty over Brexit' – but the worst thing to do in the face of that uncertainty would be to sit back and leave our fate in the hands of a right-wing Tory government, which now thinks it can do what it wants to Scotland and get away with it."