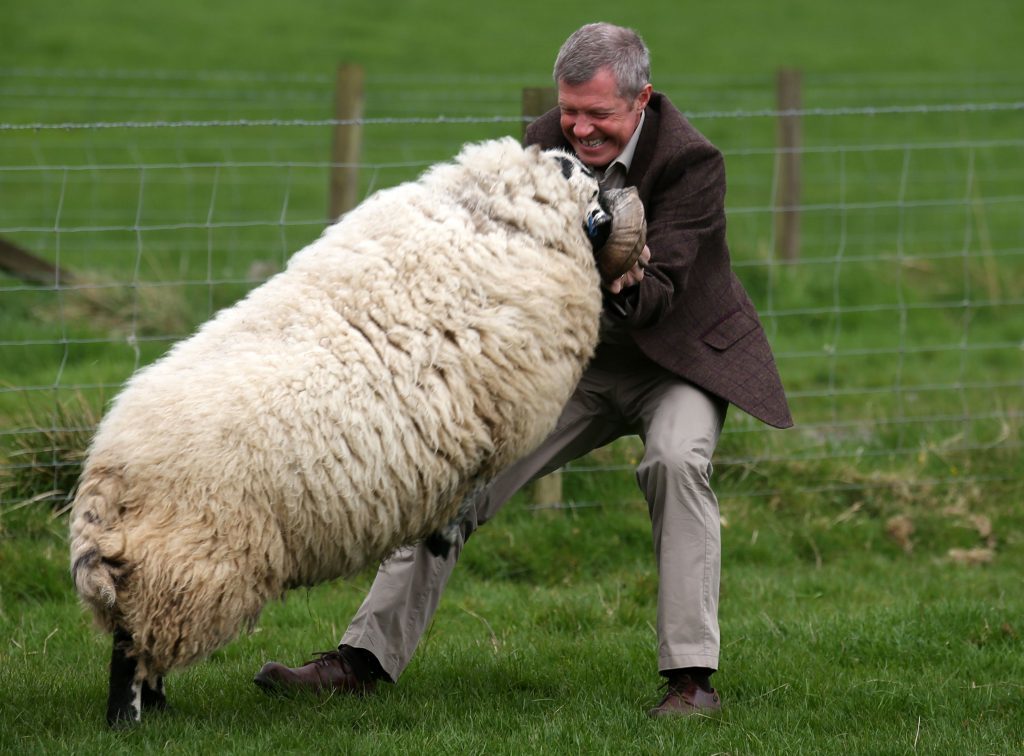 In the spirit of the election no one wanted, our A-Z — the equally unwelcome lighthearted look back at the (few) highlights and (many) lowlights of the campaign— returns after an absence of just two (TWO!) years…
A – Where better to start than with Willie Rennie's continuing and fairly disturbing obsession with farmyard animals? After his 2016 pig sex success he went hell for leather after every beast he could, from sheep…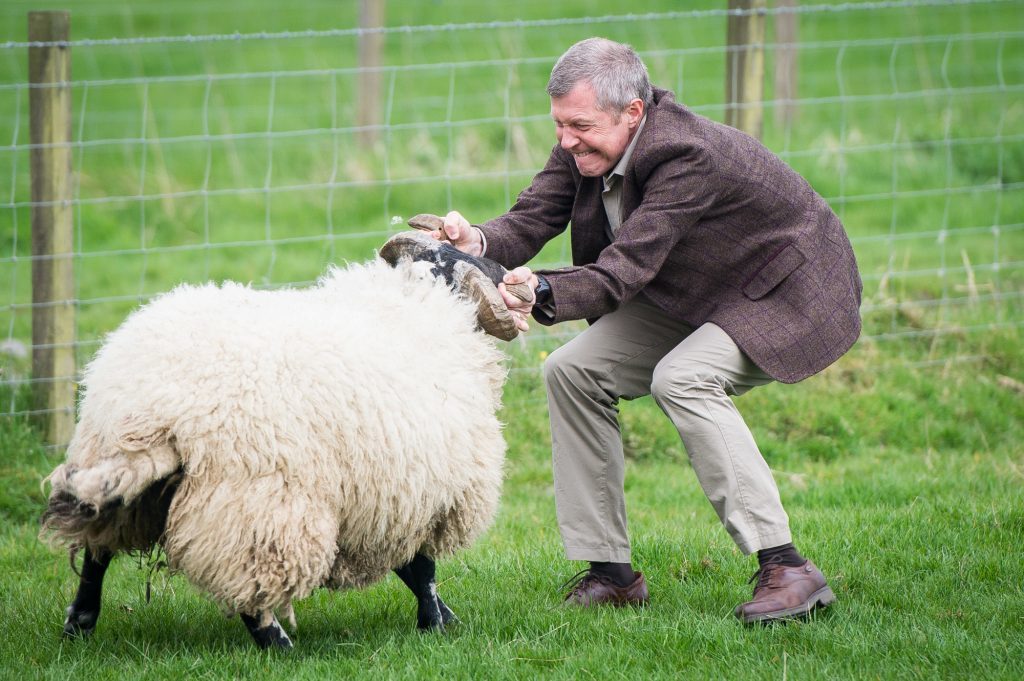 … to alpacas (so he could say indyref2 would be an "alpacalypse", I think) nothing was safe. He looked like he was having fun but behind the eyes was the desperate wish for the cloven-hooved wretches to just get it on for the cameras. These elections must stop, for the sake of the bovine/ equine/ porcine population.
B – Brenda from Bristol – never were the thoughts of so many summed up in so few words by a true election hero…
C – Tory party leadership bunker 2 months ago — "Policies? Pah! We'll just change them at the whiff of a negative headline. This year, it's all about catchphrases. Strong and stable. Now is not the time. Coalition of chaos. Magic money tree. Of course I'll appear at your debate."
"Erm… maybe not the last one, Lynton."
D – And in the Lib Dem bunker — "Something about dogs, I think. What about 'smell my spaniel'?"
"Nah, just leave it, Tim."
https://www.youtube.com/watch?v=8CAOcbaysKg
E – The moment the true hell of the snap election was laid bare — Iain Duncan Smith became a dad-rap icon as he dropped some sick Eminem beats into an interview with Piers Morgan. The whitest, most middle-aged cringe-fest ever to grace morning TV.
F – Many, many UK laws could do with being repealed – the one about it being treasonous to put a stamp bearing the Queen's head upside down on an envelope, for example. Or it being illegal to enter the House of Commons in a suit of armour. But the Fixed-term Parliament Act 2011, under which elections can only be called every five years barring exceptional circumstances should never, ever, EVER be repealed. Any party with that in their manifesto would have been a shoo-in this week.
G – While Willie Rennie loves his animals, other leaders love their grub. Chocolates, cup cakes, fish and chips and – to show it's hot – ice cream.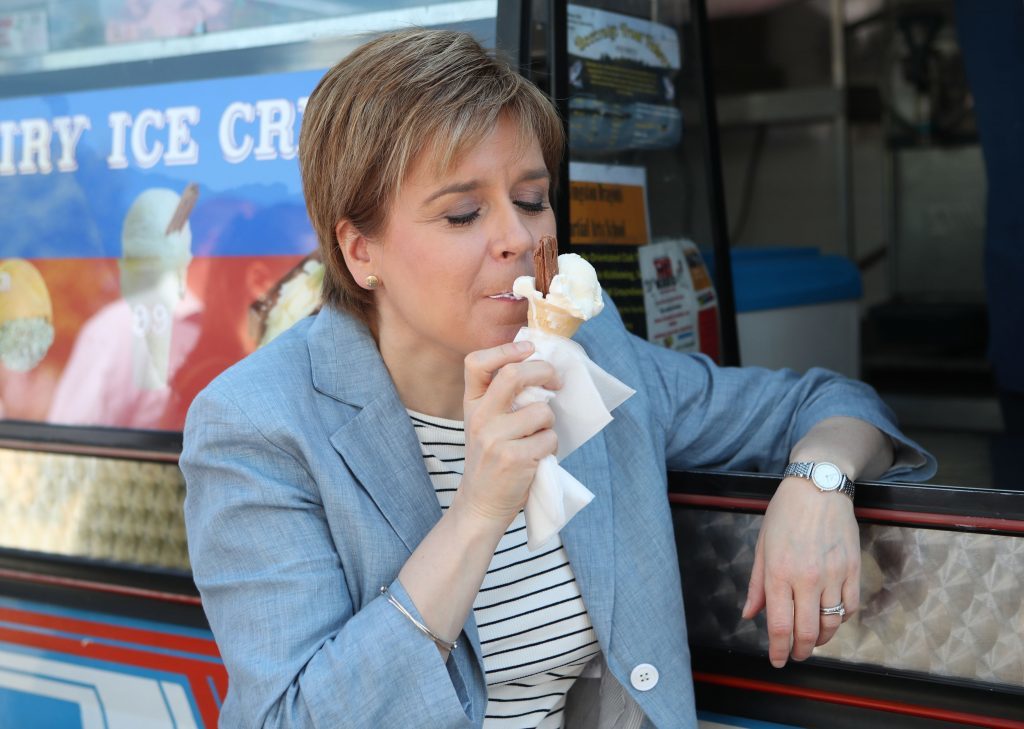 It would appear voters have to be persuaded of a candidate's ability to scoff before putting an x in a box. That said, Theresa May's awkward encounter with chips, "the commoner's favourite", provoked a thousand memes.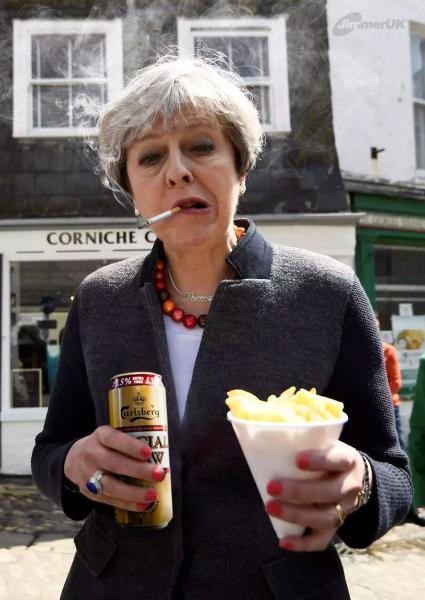 H – I hear yer da's a hip hop artist…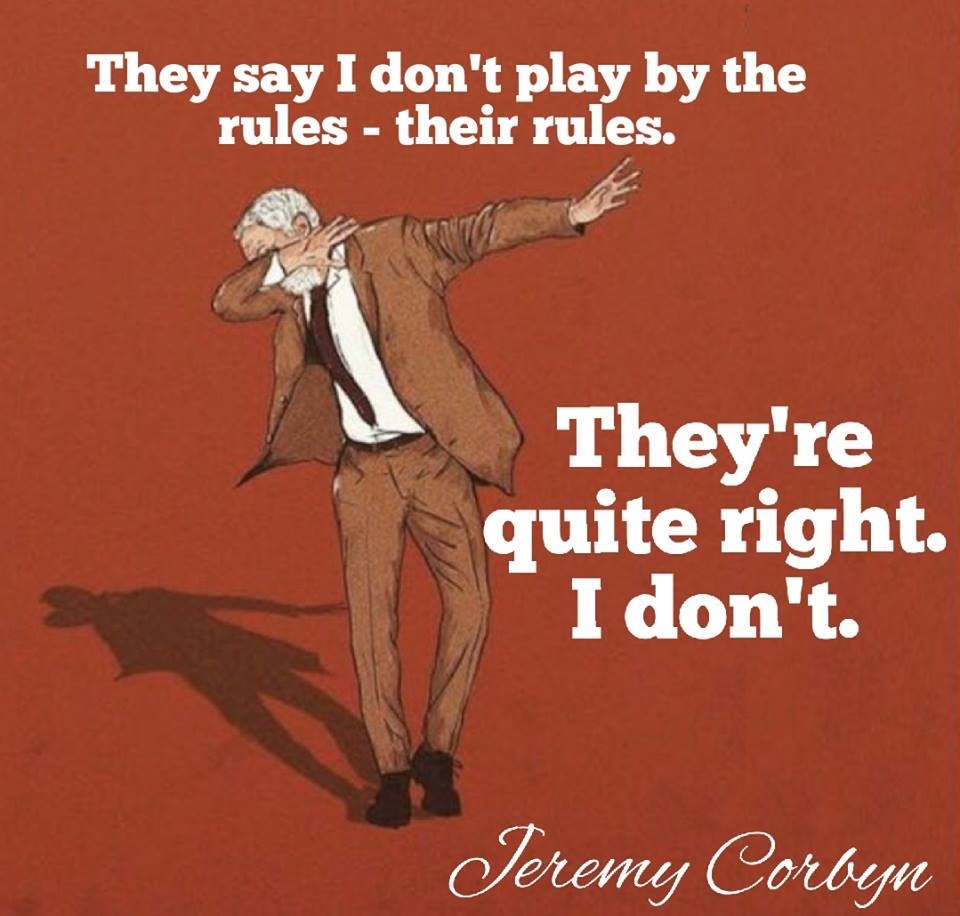 I – Ian Murray was Labour's star man in the last general election. It's a relative compliment, finishing up, as he did, the party's only MP north of the border and shadow Scottish secretary by default. He should then, have been a big player this time round but sending out an election leaflet on which he set aside a whole page for his achievements and left it blank was, well, a little bit too Scottish Labour, even for this mob. At least his apology was graceful and elegant…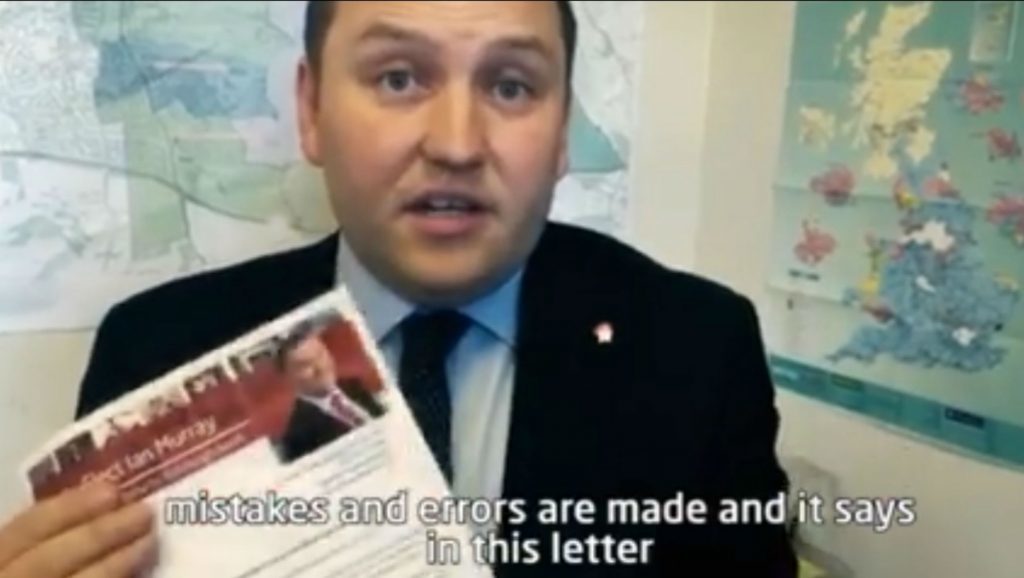 J – The very antithesis of Brenda from Bristol, our man Jonny Watson would happily cover an election every year, with a referendum to fill in the time between. Such is his eagerness to bring democracy to the people, he re-arranged his year the moment Mrs May made her life affirming (Jonny)/ destroying (everyone else) announcement in Downing Street. Think of a labrador puppy, on a beach, playing with a rubber chicken while someone feeds it Haribo — Jonny will be twice as excited. Our version of the Count will be the man to follow, if you follow no one else, come election night @C_JWatson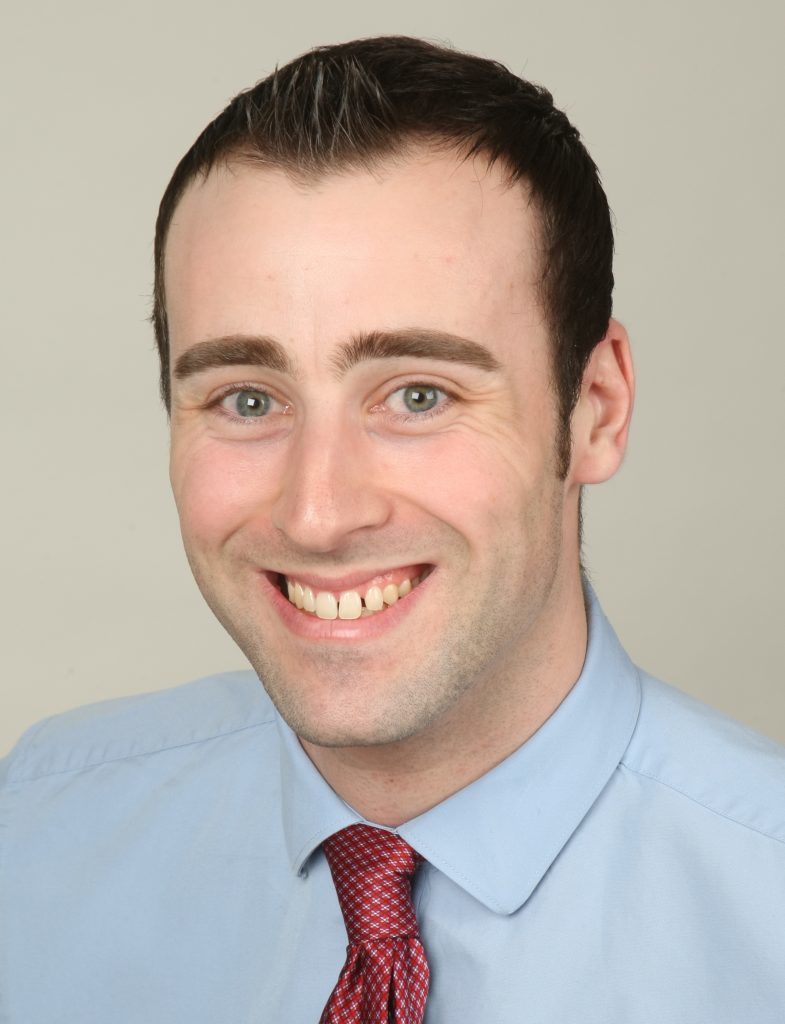 K – I see yer da still reads Kerrang…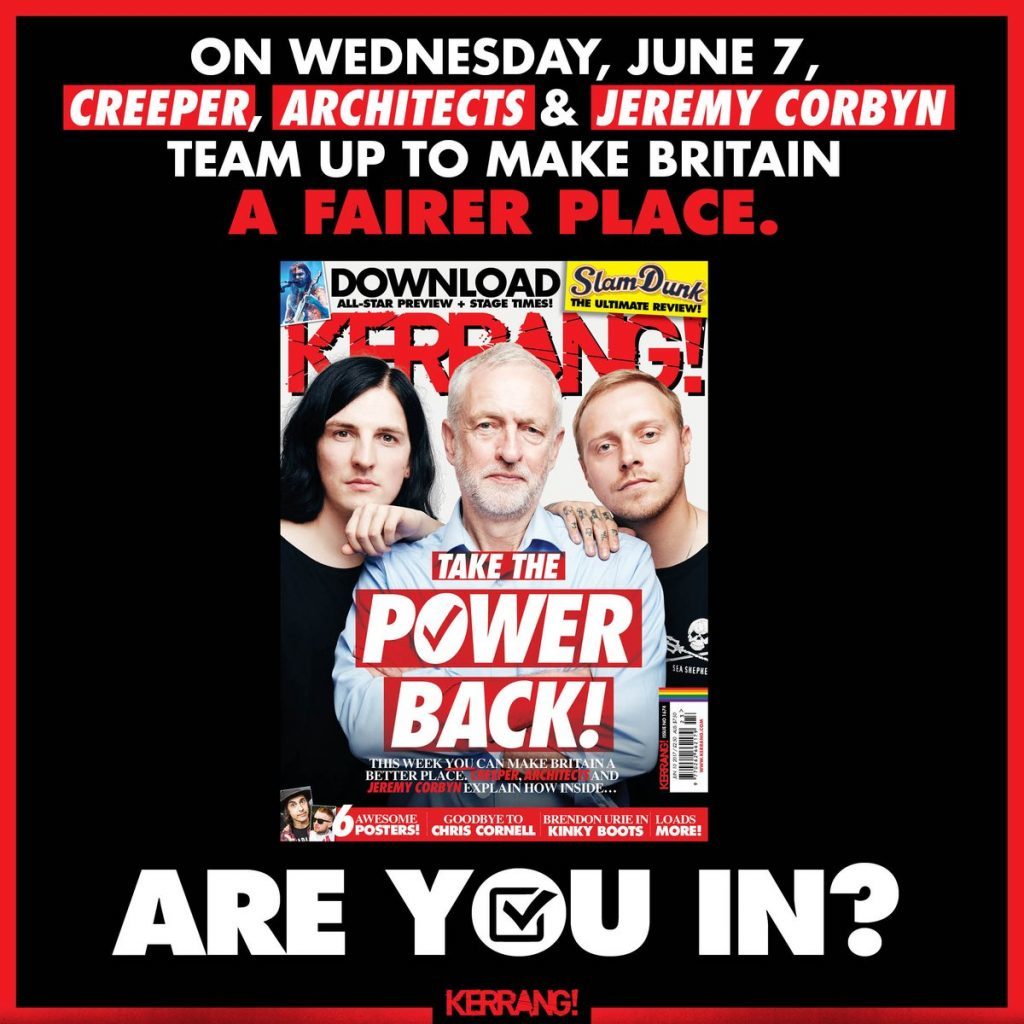 L – Apologies for the crudeness but Sophie Ridge's introduction of Kezia Dugdale as the leader of Scottish Labia was surely the ultimate slip of the tongue. The bold Kez's poker face may have been her campaign highlight. Anyone else — this correspondent included — would have dissolved into childish sniggering, which is why Kez is in high(ish) office and I'm labia-ing over this nonsense.
M – Boris was kept firmly in his box during the early election salvos but he blundered his way onto the trail like a sweaty, pith-helmeted adventurer, blinking in the daylight as he sought his bearings — and shot off in the wrong direction, branding Jeremy Corbyn a mugwump, suggesting we could join a war with America without parliamentary permission and getting into an extraordinary stand-up, finger-pointing row live on Sky TV (check out from around 4mins onwards below). Our Foreign Secretary, ladies and gentlemen.
N – No election is better than a bad election. Stick that on your billboards and buses.
O – Has any candidate for high office appeared so desperately out of her depth than shadow Home Secretary Diane Abbott? It started with police figures and went on, and on, and on….
and on, and on, and on….
P – Pete Wishart is the gift that keeps on giving. His popularity has soared during each election in which he has been involved despite a propensity for getting himself into trouble on Twitter – a Trump for the people of Perthshire, if you like. Tweets like this one, in which he alienated a huge swathe of his electorate were one of the main reasons his 9000+ majority seat became a key Tory target. And no, it wasn't a retweet.
Q – Such has been the frequency of Prime Ministerial visits to Buck Palace to tell the Queen of a forthcoming election/ referendum, Prince Philip retired. Lucky sod.
R – For some reason politicians would have us believe interrupting their put-upon constituents' well-earned cup of tea/ coffee/ gin during their only break in a frantic day is an overwhelmingly joyful experience and the reaction on the doorstep is always, ALWAYS positive.
Except this one.
https://www.youtube.com/watch?v=o4tJmRd49MA
S – News of the snap election was met with a calm and reasoned response. But if you disagreed with Mrs May in those heady days when she was ready to sweep all before her, be in no doubt, you were a saboteur. Chilling stuff.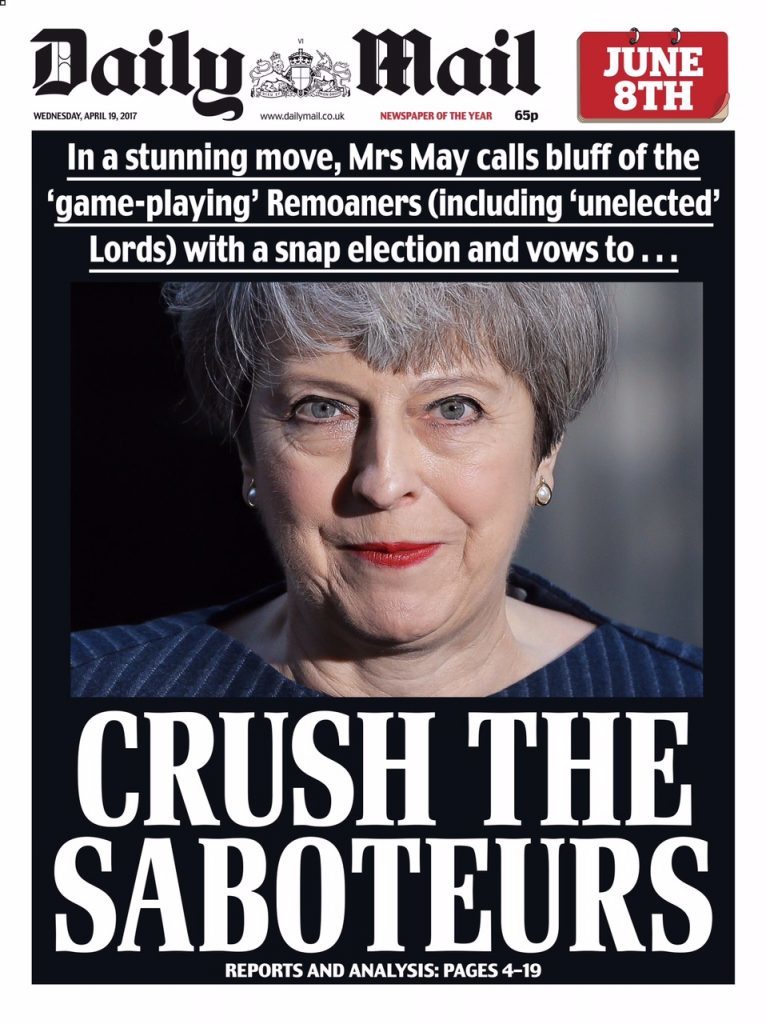 T – Of all the many places to pick up political opinion and nuanced argument, Twitter remains the very best. Or the worst. It really does depend on whether you follow people with exactly the same opinions as you. If not, run for cover.
U – It has been an election of u-turns, not least the fact we are having one at all. Social care proved tricky for Theresa May, while the SNP rolled back on its indyref2 timetable. This is my favourite about-turn though.
V – At time of publication, this vertigo-inducing stunt was still pending, subject as it was, to the vagaries of the Scottish weather. Metaphors built around plummeting, crashing and burning and being brought to earth with a considerable thump have been prepared. And those are just for our political editor.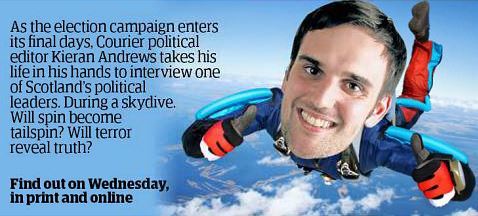 W – Jeremy Corbyn owns a cat – and it sounds rock hard. Like a proper bandito, El Gato – for such is its name – will respond only to its owner's whistle. Cowed by no man, El Gato does what it wants, when it wants. If Corbyn wins, El Gato is likely to give the frankly effete Larry the Number 10 Cat a proper hiding.
X – The naughtiest thing Theresa May EVER did was run through a field. I can only imagine this is an admission she was responsible for X-Files favourite, crop circles. Surely the naughtiest thing can't have been, well, just running?
What's the naughtiest thing @theresa_may has ever done?https://t.co/Y8Ys4T2fAT pic.twitter.com/5QvIXVNEl8

— ITV News (@itvnews) June 6, 2017
Y – This correspondent doesn't normally give much thought to the the good people of East Yorkshire but, come election night, I will be glued to Dimbleby and co's announcement of the constituency because if Greg Knight's campaign video hasn't swung it for him, there is something far wrong. I can only urge you to watch to the very end.
https://www.youtube.com/watch?v=kysDz7rRcdM
Z – Rounding off the list for this year (and, if there is to be any justice, the foreseeable future) is a check-in with the z-list celebrities backing our candidates. Corbyn has the grime scene sewn up, led by Stormzy and the #Grime4Corbyn movement…
No one spits bars like Jeremy Corbzy… 😎 Jeremy Corbyn Stormzy #MakejuneTheEndofMay #GE2017 #LabourParty #JeremyCorbyn pic.twitter.com/UL3VSvVTcL

— Sammiches tho 🥪🗝️🇵🇸⚖️ (@K_Anckarstrom) May 31, 2017
… as well as the crucial diminutive American comic actor vote…
https://t.co/bny0bO0aHz Corbyn needed change.Stop the dictators.Peace not https://t.co/LMuf5h6riV Thursday for Friday's new beginnings

— Danny DeVito (@DannyDeVito) June 5, 2017
… and while I couldn't find any out-and-out Tory supporting celebs, there is still time for the "If X is made PM I'm leaving Britain" toys out the pram headline. Until Jim Davidson, Nick Knowles and Noel Edmonds share their thoughts, I won't be making my mind up.
That's it. And don't forget, it was all to ensure you put a cross in a box on election day. Make sure the fine efforts of all involved weren't in vain.
For full — serious — coverage of the election, stay with us throughout the night and pick up our Friday election special.