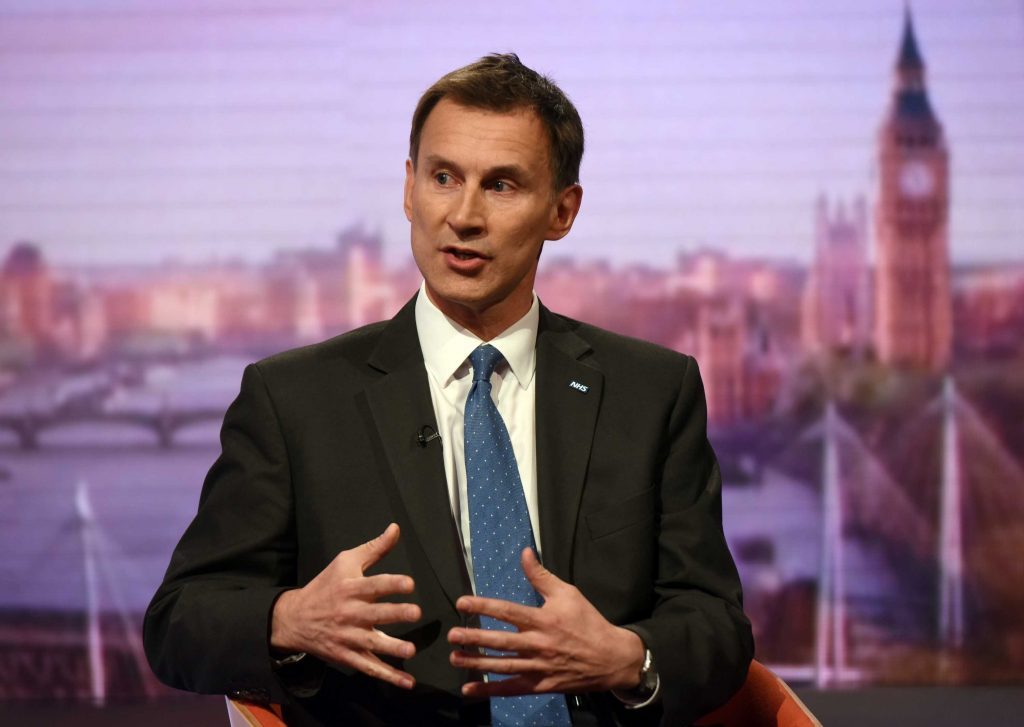 The European Commission is trying to hurt the Conservatives' chances in the general election, Jeremy Hunt has claimed.
The UK Health Secretary's was pressed during a TV interview about a statement from Prime Minister Theresa May's accusing politicians and officials in Brussels of plotting to "deliberately affect" the result of next month's vote.
Her controversial address came after details of a German newspaper reported that Jean-Claude Juncker, head of the EU's executive commission, left a private dinner with Mrs May last week saying he was "10 times more sceptical than I was before" that negotiations will succeed.
Asked on the BBC's Andrew Marr Show if the Commission is "trying to damage the Conservatives in this election," Mr Hunt said: "Well, that must be the presumption.
"What we're saying is that they should not be doing that because this is an
election for the British people to decide."
Mrs May, who dismissed the German report as "Brussels gossip", accused European officials of willing Brexit to fail in a combative address delivered from Downing Street after she returned from Buckingham Palace to inform the Queen that Parliament has been dissolved for the June 8 poll.
Stephen Gethins, the SNP's Europe spokesman, said of Mr Hunt's intervention: "These comments are about the Tories trying to mop up what's left of the Ukip vote.
"The ramping up of rhetoric and the threats are so damaging – and will potentially push us to the worst of outcomes."
Responding to Mrs May's statement last week, a spokesman said the Commission was too "busy" to interfere in the UK vote.
He said: "We are not naive, we know that there is an election taking place in the United Kingdom. People get excited whenever we have elections.
"This election in the United Kingdom is mainly about Brexit. But we here in Brussels, we are very busy, rather busy, with our policy work.
"We have too much to do on our plate. So, in a nutshell, we are very busy. And we will not Brexitise our work.
"To put it in the words of an EU diplomat, the 30-minute slot that we are going to devote to Brexit per week, for this week it's up."