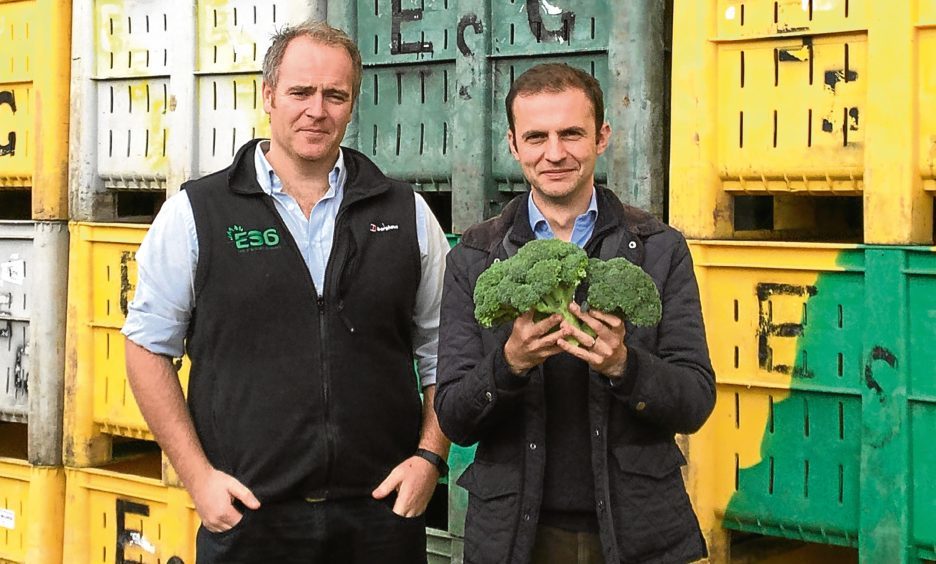 The fresh produce industry will "regress catastrophically" if Brexit makes it any harder to recruit workers, a Fife farming leader has warned.
Andrew Faichney, who represents growers across Tayside and Fife, fears the sector will not have a workforce for next year's picking season, which raises the spectre of higher food prices.
Stephen Gethins, the SNP MP for North East Fife, said the "clouded rhetoric" and "deafening silence" from the UK Government over the status of EU nationals is putting livelihoods at risk.
Mr Faichney, from East of Scotland Growers, which is a farmer's co-operative based in Cupar, said: "We really cannot stress how vital this workforce is to our industry and it is no exaggeration that the fresh produce sector will regress catastrophically in Scotland if this is compromised in any form.
"A more immediate concern is regarding our ability to recruit a workforce for the 2018 season, with so much uncertainty and negative press articles regarding the labour issue and Brexit there is an enormous amount of uncertainty within these seasonal workers."
The country is in the middle of harvest season, which is bringing the issue to a head for farmers and rural communities.
Mr Gethins said the agricultural sector is crucial to the UK's £14 billion food and drink industry, but has been put at risk by the UK Government's "reckless approach".
"The Tory government must bring to an end sowing any further seeds of uncertainty," he said.
"With more than a third of the UK's soft fruits coming from Scotland, it is little wonder that the clouded rhetoric from the UK Government over the status of EU nationals and workers is harming the rural regions.
"It is not just MPs and devolved governments that have sought to seek clarity over plans to leave the EU, there are concerned businesses, like those in north-east Fife, who in 15 months have had their uncertainty met with deafening silence."
A UK Government spokesman said they place "great value" on the UK's food and farming industries.
"Until we have left the EU, the UK will remain a member with all of the rights and obligations that membership entails, and employers in the agricultural and food sectors are free to continue to recruit EU workers to meet their labour needs," he added.