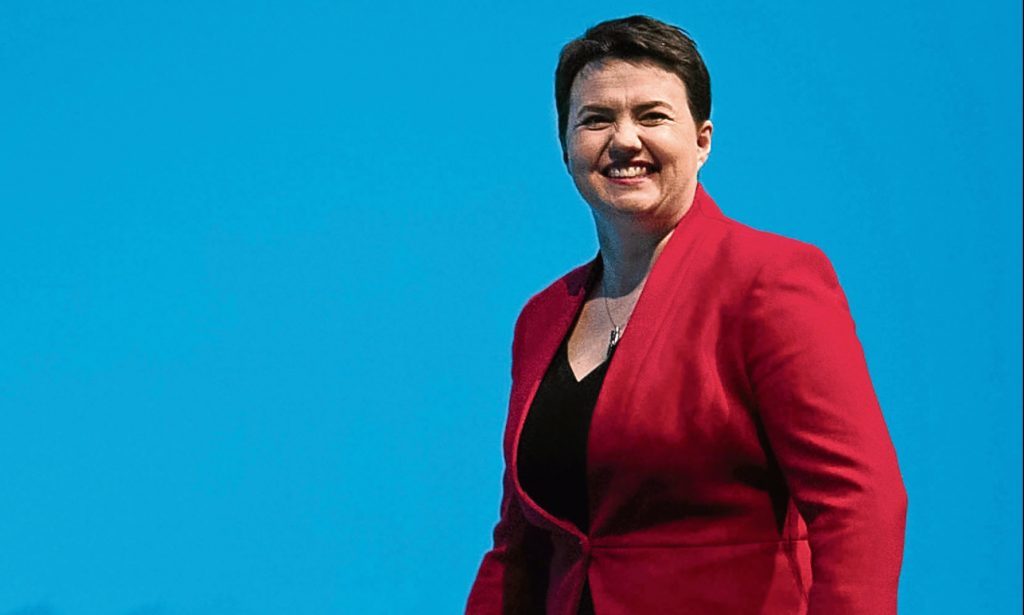 Ruth Davidson took a pop at economists "trying to do futurology" over Britain's prospects as she highlighted the country's record in defying gloomy forecasts.
Independent experts at the Office for Budget Responsibility dramatically downgraded growth predictions for the UK to 2021 earlier this week.
The Scottish Conservative leader was challenged on the UK's economic slide since the Philip Hammond, who became Chancellor in 2016, hailed its place at the top of the growth table in his first Budget.
Asked how the UK was performing now, she replied: "Last year we were the second fastest, so we were one off.
"We have seen that those (growth figures) have been revised downwards, so that's disappointing.
"We have consistently broken some of the forecasts for the future."
Pressed on the OBR's forecasts for the next four years by Andrew Marr, Ms Davidson said: "The last year that we had actual numbers for – not forecasts, not people who are trying to do futurology – but where we have actually had numbers were for last year, for 2016, and we were the second fastest growing major developed economy in the world."
The OBR predicted that the budget deficit – the difference between public spending and government revenues in a year – would not be wiped out until 2031. The Treasury had previously vowed to eliminate it by 2015.
Also speaking on the Andrew Marr Show, shadow international trade secretary Barry Gardiner ruled out giving a date for when Labour would eliminate the deficit, which is predicted to be £50bn in 2017/18.
Mr Gardiner said the uncertainty over Brexit made such forecasts difficult.
When when asked when the deficit would be eliminated under Labour's plans, Mr Gardiner said: "No, I'm not going to say that at all."
He went on to say: "Anybody who wants to forecast what our economy is going to be like in 2031 here, 14, 15 years ahead of that date, when we have not even determined what the Brexit negotiations are going to look like, would be foolish.
Mr Gardiner said Labour would ensure the deficit would be reducing within five years, and that the economy would be growing under Jeremy Corbyn's plans, making the deficit less of a burden.