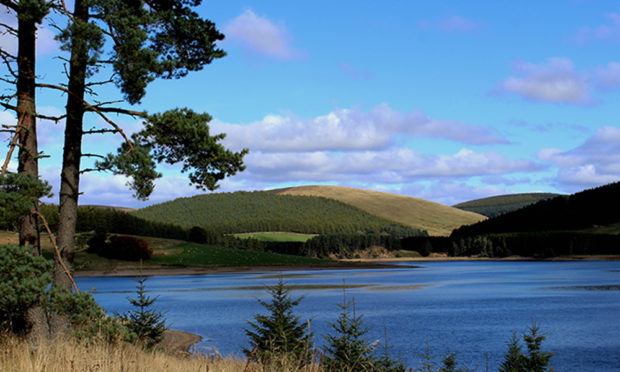 Fresh and clear tap water is something we take for granted in a country where rainfall is plentiful. But, to provide an uninterrupted supply of great tasting, high quality water is no mean feat.
Water from our reservoirs is piped to one of 242 water treatment works dotted around the country before being sent along Scottish Water's massive network of pipes – that stretch more than 30,000 miles across the length and breadth of Scotland – to business premises and homes just like yours. This is a process that happens every minute of the day, every day of the year.
Our drinking water is quality tested every two minutes on average, making it "the most tested water in the world", according to Scottish Water's chief scientist Elise Cartmell. And it is the highest quality it has ever been, with 99.91% of tests taken at customers' taps complying with strict regulatory standards.
As one of Scotland's biggest businesses, Scottish Water has a team of employees all playing a part in providing water to its five million customers.
One important member of the team behind our taps is Kes Juskowiak from Fife. As a water operations manager at Scottish Water, he is accountable for all the water that travels from source to the taps of more than one million people in Scotland and has 51 water treatment works under his supervision.
Fifer Kes covers a large geographical area north of the Forth and east of the A9, working across Fife, Tayside, Angus and Aberdeenshire, and as far north as Orkney and Shetland. And he, like the 140-strong team behind him, is passionate about helping to deliver 1.3 billion litres of world-class water to customers across Scotland every day.
The former laboratory scientist, who used to test the water we drink before it arrived in our taps, said: "The team's primary responsibility is to ensure the water quality is good and remains good, that's why we go to work every day.
"At the risk of sounding cheesy, I have a great team and they all care about the water quality. We also make sure our customers get their water at all times, so if there's an interruption, I need to make sure that the impact to customers in minimised. We get calls throughout the night – so you can't do this job if you don't care."
The water supply for Tayside comes from Backwater, the fourth largest reservoir in Scotland, which has a peak capacity of nearly 25 million cubic metres, and has the sole purpose of providing drinking water.
Once it leaves Backwater, it is treated at Clatto or Whitehillocks water treatment works before travelling along a network of underground pipes and reaching our taps.
Of course, providing high-quality drinking water doesn't happen by magic. Behind the scenes a huge round-the-clock monitoring, testing and sampling operation is going on in both Scottish Water's laboratories – in Edinburgh and Inverness.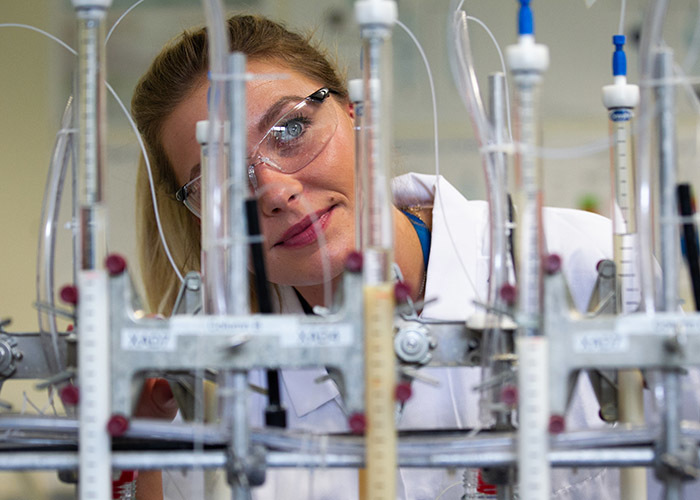 Each day hundreds of samples from reservoirs, treatment works and customers' taps go through rigorous tests, to ensure the water we receive is the freshest, clearest and best-tasting as it can be. Nothing is left to chance as a team of tasters check for any abnormal odours or flavours on their noses and tongues.
After the taste tests, samples go to a lab for further analysis in a bid to detect any unwanted bacteria.
In addition to the testing carried out by trained staff, technology is also used to continuously monitor the water flowing through the miles of pipes beneath us.
Across Courier country, Mr Juskowiak is part of this process and he explained how monitors throughout the network are also making sure the quality of our drinking water remains high.
He said: "We live in a modern world where we rely on instrumentation 365 days a year, 24 hours a day. Our ICC (Intelligent Control Centre) monitors Scotland's water constantly.
"We have instruments everywhere – in water treatment works, distribution systems, in pipes and storage tanks – which indicate if there is aluminium, turbidity, colour or changes in chlorine levels. The instruments act as early warnings.
"And we set the limits very low so that we can get to the problem as early as possible and rectify it. My team would respond to any issues that are detected and flagged up by the ICC, and I would respond if there is a major incident."
In a bid to highlight the vital role water plays in our lives, and the high quality, great tasting water available from the tap in Scotland, Scottish Water has launched a campaign called Your Water Your Life. The campaign, which was launched in June 2018, is encouraging more Scots to "top up from the tap", something Kes and his colleagues across the business already do.
He added: "I am a Scottish Water customer, as well as an employee, and I know where my water comes from and the efforts the guys and girls put in to making sure it is high quality and tastes good.
"Not only does it taste great, the water that comes from our taps is good for you, hydrates you and it also good for the environment as well as your pocket.
"Tap water also has a low carbon impact, so drinking it means you are also looking after the environment as we don't have lorries shipping bottles of water all over the country. Topping up from the tap with a reusable container also means there is no plastic pollution.
"We're all proud to do the job we do, despite its challenges. During the Beast from the East, one of my team members spent six hours digging through the snow to come in to work – that's the level of dedication from staff."
Water in 'high demand', says city cafe owner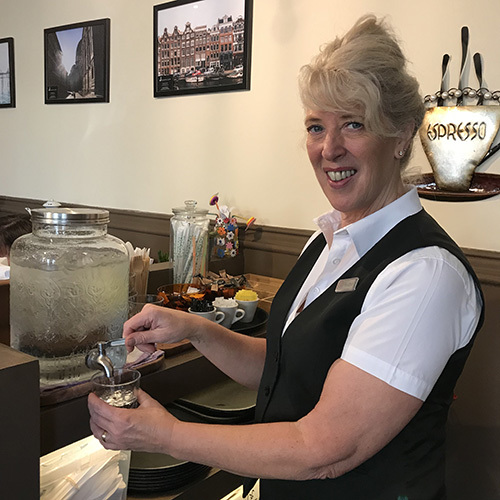 Business owners in Dundee are throwing their weight behind the Your Water Your Life campaign encouraging customers to top up from the tap for the sake of the environment.
Business woman Heather Sharp (pictured above), who co-owns Coffee & Co with husband Kevin Judge, already offers tap water to customers who visit their Reform Street independent coffee shop.
She said: "We offer free water with ice and lemon; it's on display for the customers to come in and help themselves – it's literally 'on tap'. It's a benefit to us that the customers are happy, it's a simple as that."
Husband Kevin – who was in the RAF at Leuchars – is a big fan of Scotland's tap water.
He said: "Scottish water is high quality – we all know that – and we will do anything we can to encourage drinking it. Besides tasting good, it is also free, but more importantly, drinking tap water means you are not buying plastic bottles and instead recycling refillable bottles to top up with.
"We are here for the benefit of our customers. Some of them do come in with their bottles and ask for tap water, they could be tourists or locals. Other customers might not ask because they think it is bit cheeky, but we are more than happy to do it."
He laughed: "Of course, we do still stock bottled water as there is a customer demand for it, but we also offer the same thing – for free!"
Keen to encourage other local cafes, restaurants and bars to do the same, Heather added: "I think from a conservation point of view, and from a business point of view, more cafes should be doing this because anything that benefits the customer will benefit the business."
Why turn to tap?
From keeping cash in our pockets to helping protect the environment, there are many great reasons to top up with tap water at home, at work and when we're out and about. Here, we round up just a few of them..
1. SAVE MONEY
Little changes can lead to big savings. On average a litre bottle of water costs about 65p, so topping up daily from the tap could save £1.30 a day – that's nearly £500 a year. Take a reusable bottle with you and you can refill throughout the day.
2. STAY HYDRATED
Our bodies are made up on average of 60% water, so it's important to keep up our fluid intake in order to support important functions including digestion, regulating body temperature and circulation. NHS Choices recommends drinking six to eight glasses of water a day – about 2.5 litres – but in hot temperatures or if you're exercising it's a good idea to take on a little more water to keep yourself in peak condition.
3.   CUT CALORIES
Tap water is naturally calorie-free, meaning you can enjoy as much as you like, as often as you like. A quick way to reduce your calorie intake is to substitute sugary, higher-calorie drinks with water to stay both hydrated and in shape.
4.   PROTECT THE ENVIRONMENT
Zero Waste Scotland estimates 20 million plastic bottles are littered in Scotland each year and about 120,000 tonnes of plastic packaging waste is produced from our homes over a 12-month period. Drinking tap from a reusable bottle is an easy win when it comes to protecting the environment.
5.   DRINK THE BEST
Scotland's Drinking Water Quality Regulator has reported that our tap water meets some of the strictest standards found anywhere in the world, with samples tested every two minutes on average.
Top up from the Tap is part of Scottish Water's Your Water Your Life campaign. To find out more click here.