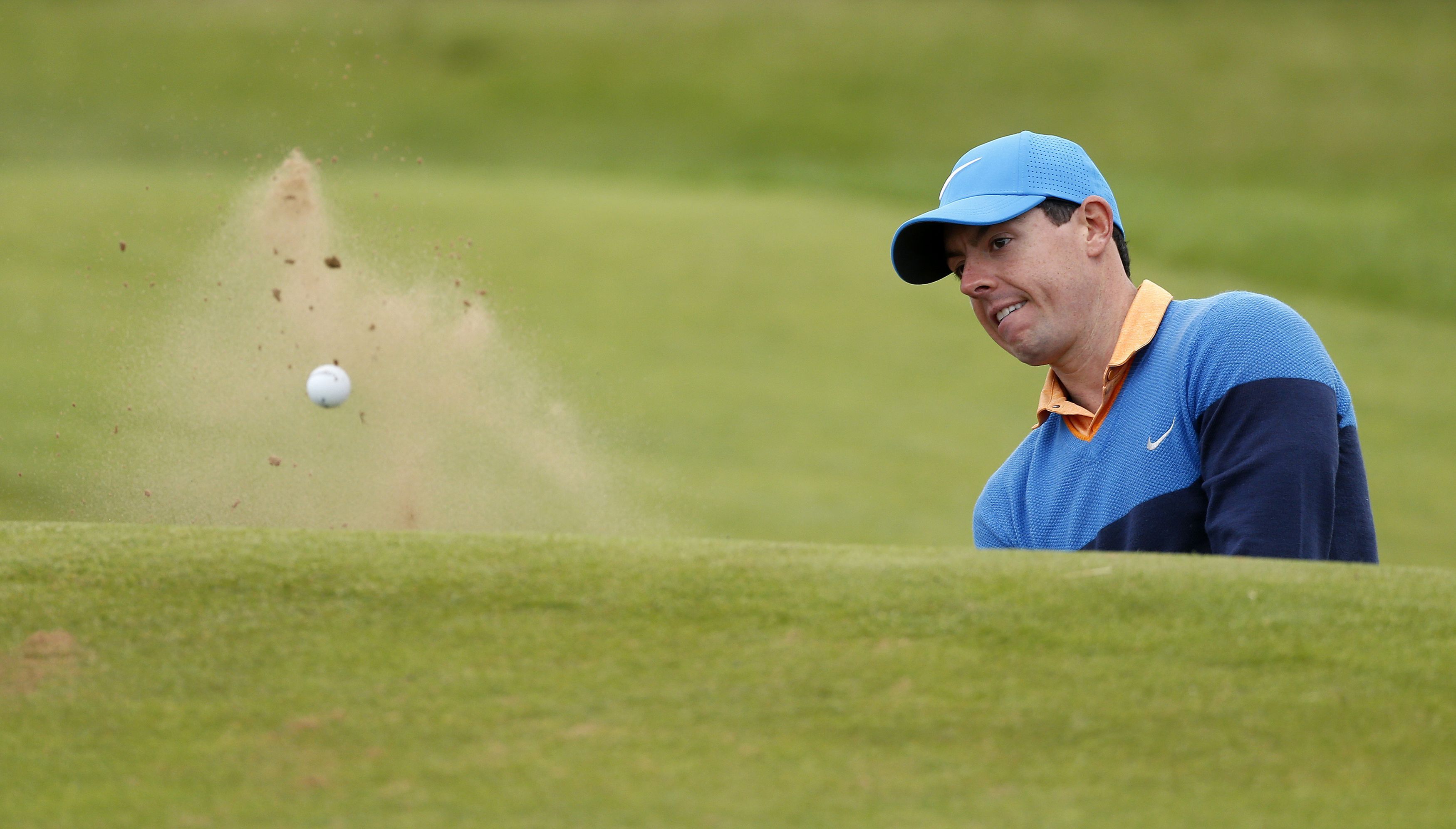 Rory McIlroy thinks he's been too tentative on the course this year, but if he's as bold as he was throwing golf's Olympic adventure under a bus yesterday it bodes well for his chances of regaining the Claret Jug at Royal Troon this week.
No longer pussyfooting about issues like the zika virus or health or even golf's crowded schedule, the 2014 Open champion could hardly have been more dismissive of the Olympic tournament he's declined to take part in, saying that he doubted whether he'd even watch the Rio golf event.
"I'll probably watch the Olympics, but I'm not sure golf will be one of the events I watch," he said.
What would he watch? "Probably the events like track and field, swimming, diving, the stuff that matters," he replied.
Ouch. A rather barbed retort to those who have criticised his decision made a month ago not to play in Rio – citing zika at the time, although the suspicion that was merely a convenient excuse has grown ever stronger. Also, a cogent reply to IGF chairman Peter Dawson's criticism of leading players as "overreacting" to issues about the Games.
Rory was also pretty dismissive about his "responsibility to grow the game".
"I don't feel like I've let the game down at all; I didn't get into golf to try and grow the game," he said.
"I got into golf to win championships and win major championships. All of a sudden you get to this point (at the top of the game) and there is a responsibility on you to grow the game, and I get that.
"But at the same time that's not the reason that I got into golf. I got into golf to win.
"I get where different people come from and different people have different opinions. But I'm very happy with the decision that I've made and I have no regrets about it."
Adam Scott has been honest from the start about his lack of attraction to the Games, but Rory's candid summation of the situation may be somewhat closer to the true feelings of the men's game, who feel they have their own four "Olympics" every year already.
And while some might be troubled by his not putting "growing the game" at the forefront of his considerations, why should he? It's not that he hasn't or doesn't give back to the game – quite the opposite – but at this stage of his career he's quite rightly prioritising winning things.
Like getting the Claret Jug back after he was forced to miss last year's championship at St Andrews, and despite his 23 months without a major title, he feels he knows what is missing.
"I definitely feel like I've become a little more conservative or tentative over the years," he said. "There's been a couple of times this year, whether it be the third round at Augusta or even the first round at Oakmont where I've maybe just haven't had the confidence in myself to hit the shots that are required, and that goes back to belief.
"One of the criticisms I have on myself this year is maybe not being aggressive enough and committing and trusting myself."
Royal Troon is pretty new to him, but then again it is to most of the top names, other than Ernie Els and Phil Mickelson.
"I've gone to plenty of golf courses before that I haven't played and been able to do well on them," he pointed out. "Most of the guys here that are either up around the top of the World Golf Rankings or at the top of the sport at the minute probably didn't play the Open at Troon when it was last here.
"I think the golf course is pretty self-explanatory. The greens are quite flat.
"One of the big things here, you just have to keep it out of the bunkers. There's not a whole lot of learning to do of the golf course. Just make sure you're comfortable with the clubs you're hitting off the tees. Once you put it in play, you've got a chance to make some birdies."
What you don't do, of course, is go in the traps at the Postage Stamp.
"I think I took an 8 or a 9 today, so that didn't go too well," he grinned. "Front right bunker and it took me like five or six goes to get out of it.
"There is a lot of sand in the bunker so when the ball just trickles in, it doesn't go into the middle. And obviously that lip there is basically vertical.
"You've just got to hit the middle of the green, even it's only 115, 120 yards. Don't be that aggressive, middle of the green and take two putts. Four threes there this week, you're probably gaining ground on the field."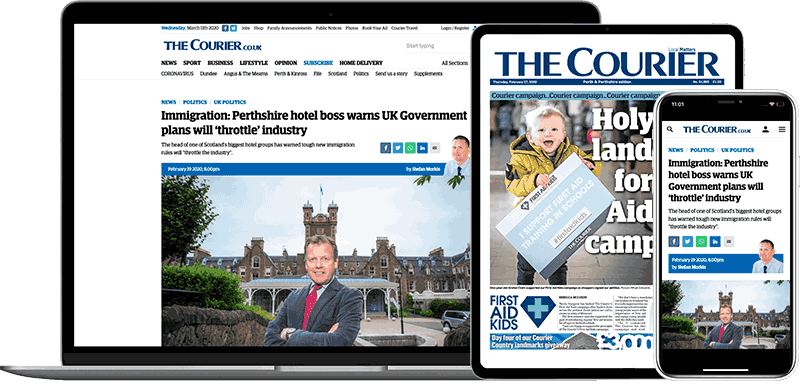 Help support quality local journalism … become a digital subscriber to The Courier
For as little as £5.99 a month you can access all of our content, including Premium articles.
Subscribe