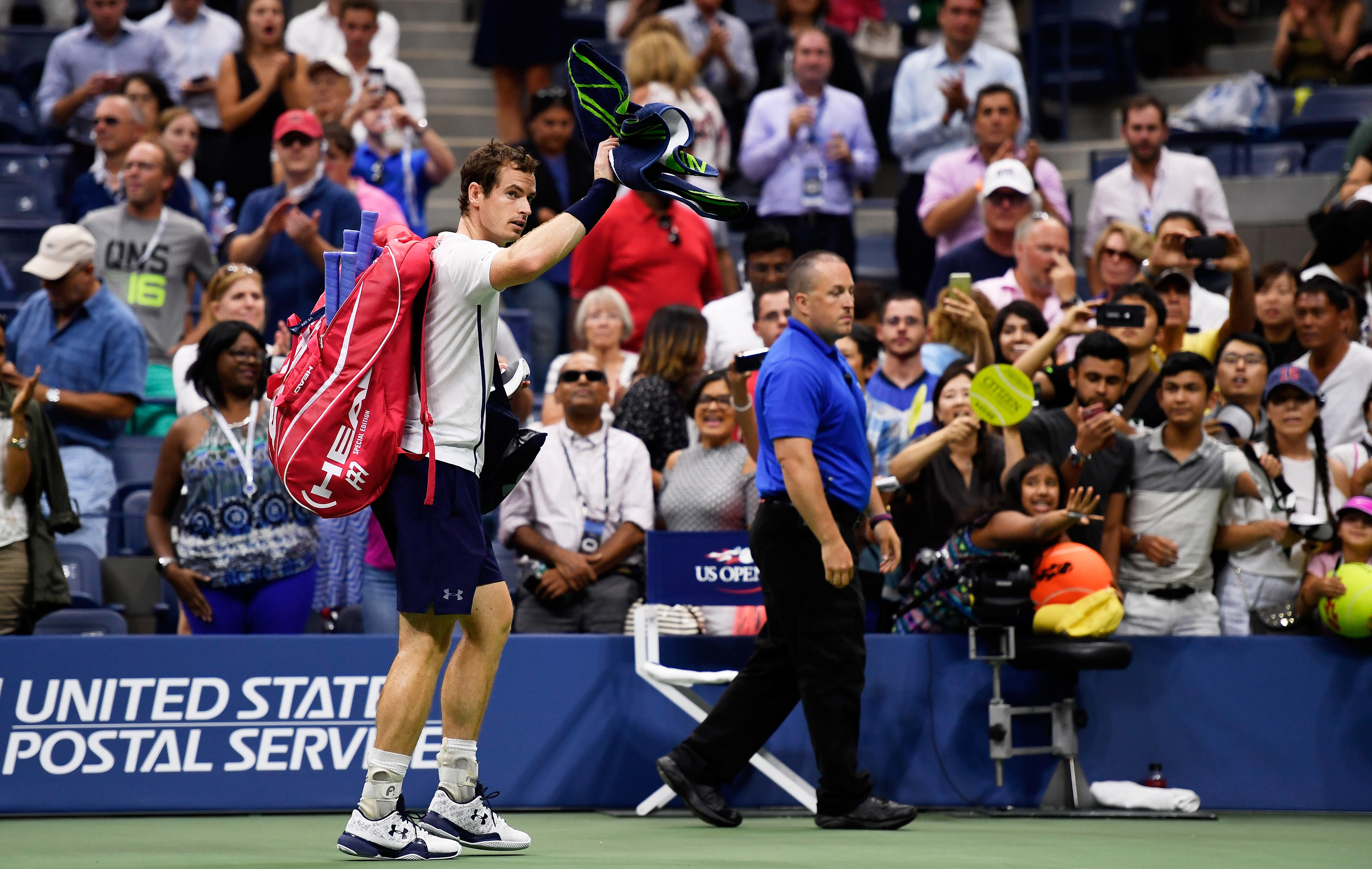 Andy Murray let frustration get the better of him as he crashed out of the US Open after losing a five-set thriller to Kei Nishikori.
Murray had been in complete control in Arthur Ashe Stadium until first a rain delay and then, most crucially, a loud noise on break point derailed the 29-year-old's charge.
Croatian umpire Marija Cicak ordered the point to be replayed and a fuming Murray lost the next seven games in a row as Nishikori claimed a shock 1-6 6-4 4-6 6-1 7-5 victory.
The Japanese will now face either Juan Martin del Potro or Stan Wawrinka for a place in Sunday's final.
Murray has pulled off many wonderful escapes in his career and he came close todoing so again, breaking back twice in the decider in front of an enthralled NewYork crowd.
Nishikori, however, held firm, punishing Murray for his earlier distraction to advance to his first grand slam semi-final since finishing a runner-up here two years ago.
The sixth seed was blown away in the opening set and his first resurgence came at 3-3 in the second following a 22-minute rain delay while the roof was pulled shut.
"That helped me re-group a lot and with the tactics," Nishikori said on court afterwards.
"I had to change something to win the match. It definitely helped for my game."
Whatever coach Michael Chang told his player during the stoppage, it worked, as a more aggressive Nishikori came out and broke to take the second set.
There was another exchange of breaks at the start of the third, and also rackets, as both players asked for a re-string to accommodate the indoor conditions.
The impetus, however, was with Nishikori, as Murray hobbled and grumbled, at one point taking his frustration out on umpire Cicak, apparently for not noticing his challenge.
Murray can be at his most stubborn when flustered but he dug in with a decisive break, before serving out to lead two sets to one.
If the world number two was simmering, he was about to boil over, as he opened up a break point at 1-1, 30-40 in the fourth.
Murray was in charge of the rally when a loud noise, seemingly from the stadium's sound system, prompted the umpire to replay the point. His frustration intensified when Nishikori held.
He spent the changeover complaining to Cicak and then beckoned tournament referee Wayne McKewene on court, arguing that a similar sound had occurred in the first set but play had been allowed to continue.
Murray let the issue fester as Nishikori rolled through five games in a row, including two breaks, to force a decider. Even a yellow butterfly, fluttering across Murray's eye-line, had provoked the Briton's disgust.
Into the fifth and Nishikori was still on top, snatching an early break and a 2-0 lead to leave his opponent on the brink.
Murray ranted and raved, firing himself up, and he broke back for 2-2 when
Nishikori floated a forehand long and flung his racket to the floor.
The game finally looked up when Nishikori broke again, feeding off another Murray double fault but, leading 4-3, the Japanese allowed his nerves to take hold.
He threw away a 40-0 advantage, as a limp forehand volley hit the net and Murray seized his second break back to level at 4-4.
There was one last twist, however, as Nishikori broke again, for a third time, at 5-5 when Murray hunted down a drop-shot, unleashed a backhand pass but his opponent leapt across to scramble back the volley.
Serving for the match, this time Nishikori did not waver as a Murray backhand dropped into the net and confirmed defeat after three hours and 58 minutes.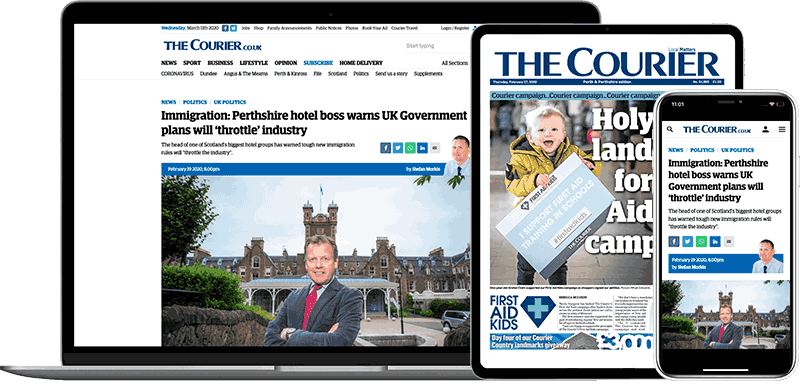 Help support quality local journalism … become a digital subscriber to The Courier
For as little as £5.99 a month you can access all of our content, including Premium articles.
Subscribe