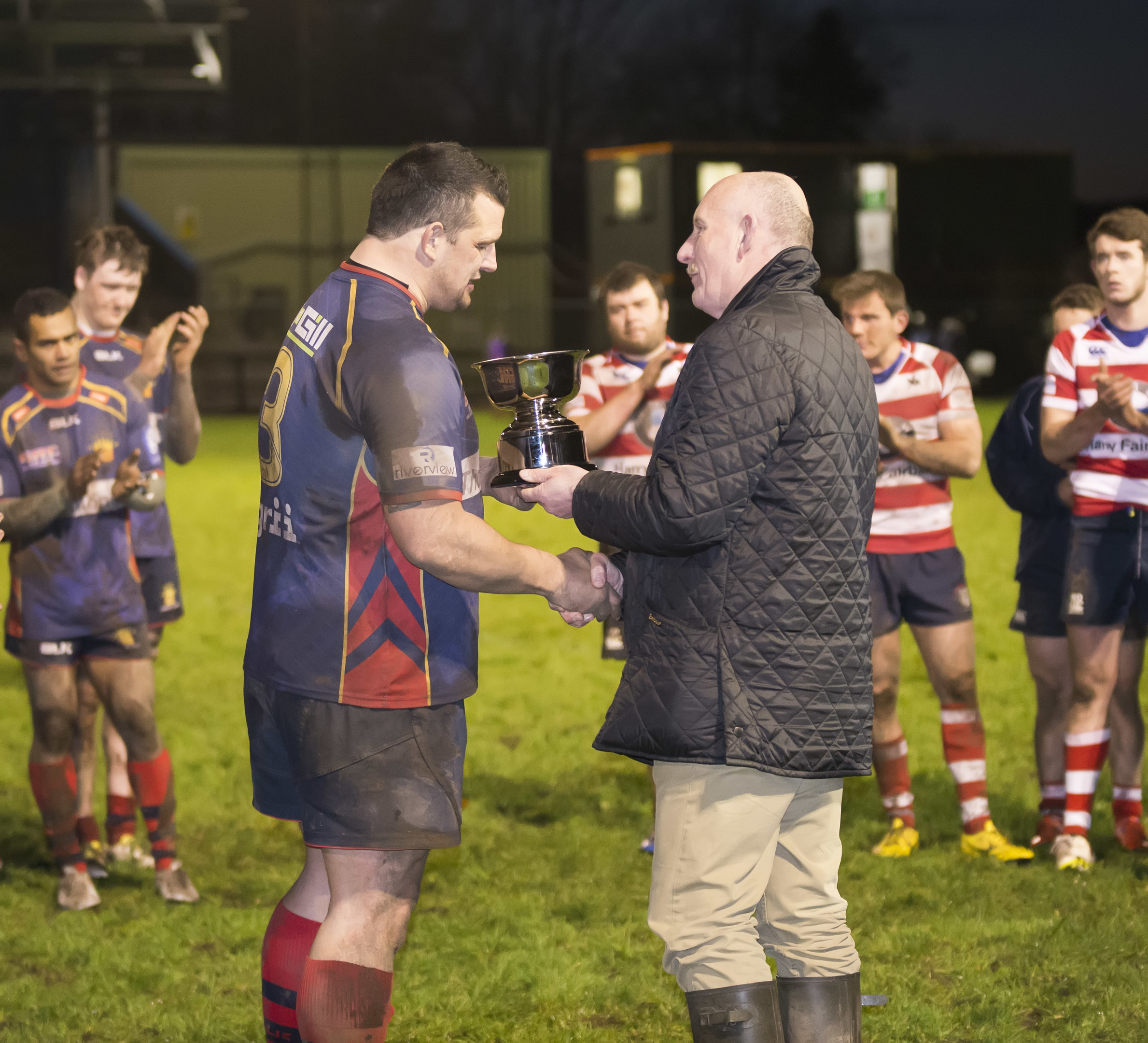 One could argue that the break for the November internationals came at a bad time for both Dundee HSFP and Howe of Fife, but whoever got the worst of it will be found out at Mayfield tomorrow.
The first of the two contests for the Rankin Bowl – donated by ex-SRU president Ian Rankin, long-time coach of Dundee but a player, captain and "local" for the Howe – sees Howe still entrenched at the bottom of BT National League One but buoyed by their first victory in their last league game against Hamilton.
However that was four weeks ago, and although Garry Horne can hope to have a few more players back to pick from, surely the Howe would have liked to keep going after they had broken the seal on what has been a tough old campaign.
Howe won in a rearguard action early in the season at Mayfield last year – both matches between the clubs went against home advantage – which still probably rankles with High, who did have a game during November, a testing away match in the BT Cup against Cartha QP in appalling conditions but safely negotiated.
Colin Sangster's team limped into the break with a long injury list but a good win at Inverleith against Stewarts Melville. With several aches and pains healed in the interim, they'll want to have a concerted run at getting back in a promotion race that has got away from them a little.
Of the little club rugby played in November, a serious contender for result of the month was Kirkcaldy's cup victory at Musselburgh from the division above, the only real upset of the second round.
It needed a battle royal to do with the Blues down to 13 men for the final few minutes but they held out for a famous victory and gives a boost for forthcoming league fixtures.
The Blues aren't exactly in trouble at 10 points clear of the second relegation spot but they feel they are better than a ninth place position. Kelso, on top of the division approaching the halfway point, are the visitors to Beveridge Park.
It's a big one for Perthshire in National League Three, still occupying the third relegation place and ten points behind Dalziel, they really need to pick up the full complement against the bottom side Livingston at the North Inch.
Caledonia One has three sides out in front in Gordonians, Caithness and Alloa but Glenrothes and Strathmore not too far away. One will lose ground as those two sides in fourth and fifth meet at Carleton Park.
Alloa can go top if they win at Mackie while Harris and Carnoustie meet at Shanwell Road.
Caley Two Midlands leaders Grangemouth are at home to Morgan who have had early struggles since coming down form Caley One. The top match however sees third placed Hillfoots at Falkirk IIs, who lie second but have played two matches more than `Foots and the leaders.
BT League matches this weekend (Kick offs 2pm unless stated)
National League One: Dundee HSFP v Howe of Fife.
National League Two: Kirkcaldy v Kelso 3 pm).
National League Three: Perthshire v Livingston.
Caledonia League One: Carnoustie HSFP v Harris Academy FP, Glenrothes v Strathmore, Mackie Academy FP v Alloa.
Caledonia League Two Midlands: Kirkcaldy II v Blairgowrie, Grangemouth Stags v Morgan Academy FP, Kinross v Crieff & Strathearn, Howe of Fife II v Panmure, Falkirk II v Hillfoots.
Caledonia League Three Midlands North: Aberfeldy v Waid Academy FP, Perthshire II v Stobswell, Madras v Angus Development, Abroath v Dundee University Medics.
Caledonia League Three Midlands South: Fife Southern v Hillfoots II, Bannockburn v Stirling CountyIII/Bridgehaugh, Glenrothes II v Grangemouth II.
Women's National League One: Kirkcaldy v Watsonians (2pm Sunday)
Women's National League Two: Grangemouth v Howe Harlequins (2pm Sunday).