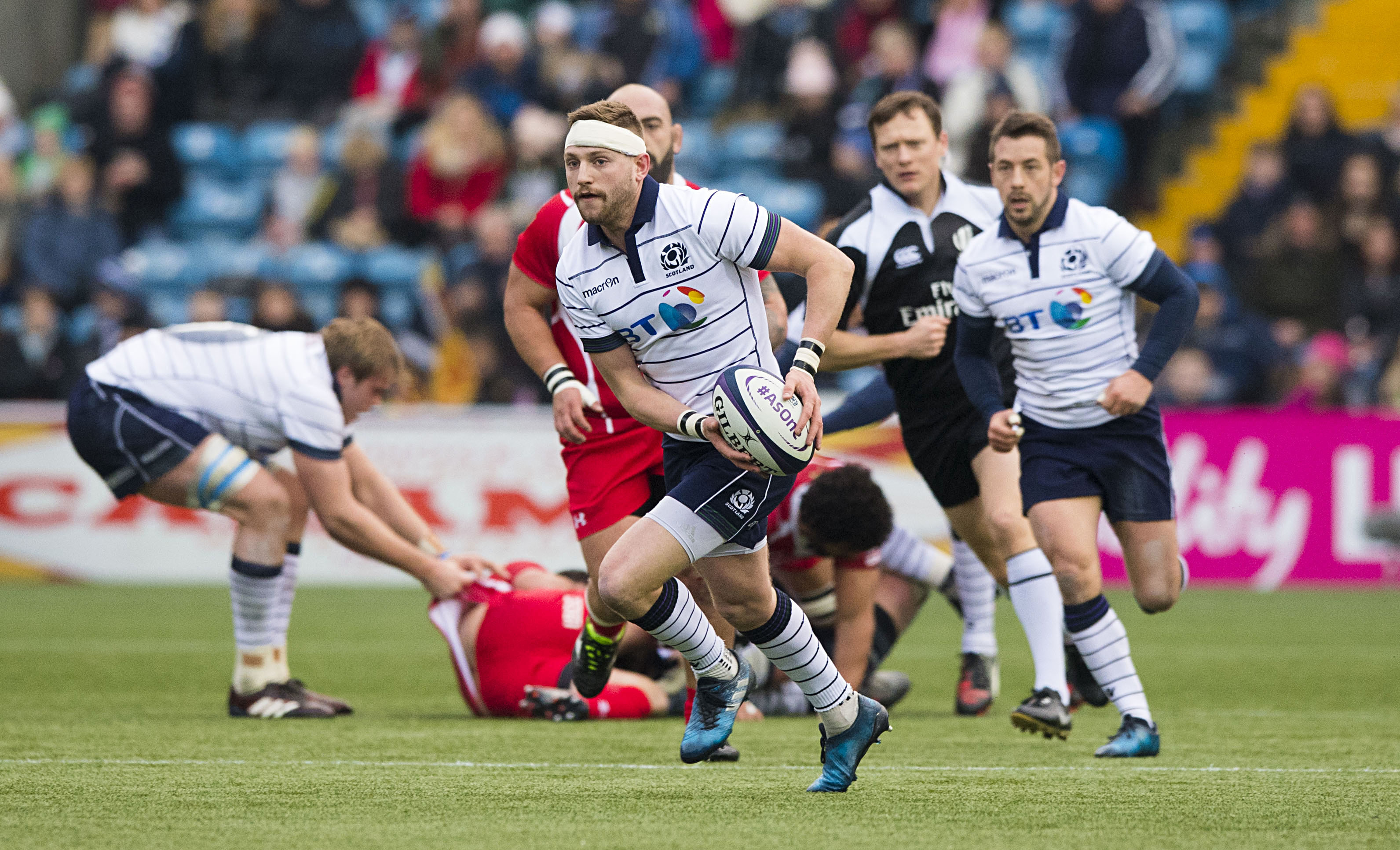 Glasgow now expect Edinburgh "to play their best rugby of the season" against the Warriors in 1872 Cup games, says head coach Gregor Townsend.
League positions over the last two seasons and the Guinness PRO12 title in 2014 have shown the Warriors to be clearly the better of the Scotland's two pro teams but oddly the capital side have won the 1872 Cup doubleheader in both of those years and the last three meetings, all of those like today's match hosted at BT Murrayfield.
Scottish rugby's biggest domestic crowd of the season will see the Warriors once again clear favourites even though Townsend concedes that in each of the last three 1872 clashes, Edinburgh have been "by far the better team".
"We know that they'll play their best rugby of the season against us – that's what they've done over the last few years," said the Warriors head coach.
"I think last year they were in good form in the league coming into those game anyway, but even the year before when they weren't in great form they played really well against us."
However that was a different Edinburgh under Alan Solomons, as with Duncan Hodge at the helm they've opened out their style from the conservative gameplan that frustrated the Warriors in those recent games.
"They've certainly changed their emphasis," agreed Townsend. "They're moving the ball a lot more, their front five are passing the ball more, they're attacking from their own half, which might not have been the case before.
"I think there are more threats in terms of how we have to defend against them, and they've always had a really organised and effective defence."
Townsend has also been impressed with the emergent youngsters on the Edinburgh team that will no doubt be at his disposal when he takes over the reins of the Scotland team next summer.
"I was watching the tests over November and the emergence of good young Edinburgh players who did very well at test level," he said. "Allan Dell and Hamish Watson played all three games, Magnus Bradbury did really well in the Argentina test.
"They've got key experienced players like Ross Ford, Al Dickinson, Grant Giolchrist and Cornell du Preez and it shows they have built the core of a very strong team.
"Duncan (Weir) has come in for them and done really well, and it's great to see players who used to be at this club doing that. He's a key signing for them and nobody will be more up for this game than Duncy, that's for sure."
Glasgow's focus has to be slightly skewed given that after the Racing 92 double they top their pool in the European Rugby Champions' Cup and there are the last set of pool fixtures just three weekends away. Players like Tommy Seymour and Ryan Wilson are rested for this week and others will be rested in Treviso next week and also against Cardiff as the aim is to "get our strongest side available for the European games."
But with the depth of the Glasgow squad and the quality of players available, this match still means a great deal, he added.
"We've done well in the last fortnight but we know we've got to make up some ground in the league," he said. "This is first and foremost our next fixture in the PRO12, we have Treviso and Cardiff after, so three important games for us to hopefully get back in the top four.
"But there's obviously other things at stake. Playing for a trophy, playing in the biggest crowd we'll have all season, so it's more than just the PRO12 and getting four points. It's about doing all we can to get that win and then building on what we've done in the last two weeks."
It would help if they could "bottle up and keep" the kind of form that Finn Russell has shown in recent weeks, Townsend admits.
"Finn loves a challenge, he loves the big games," continued the coach. "His running game is coming on, he's taking on defences with ball in hand, his kicking game is has developed well.
"He'd be the first to admit there are two or three things he'd want back again but that happens a lot at ten, you get so many decisions to make, and you get better through experience.
"You learn from your action, and he knows himself. You ask him `what could you have done differently, what was the speed of ball, where were the defence?' He'll probably say 'I knew straight away that I should have done x rather than y'.
"Like any of our players, we want them to express themselves, play to their strengths, be confident in their own ability. Finn's obviously very confident just now, we just want him to bottle that and keep that for the rest of his career."
Edinburgh vs Glasgow, 1872 Cup/Guinness PRO12, BT Murrayfield today, kick off 4.05pm, live on BBC2 Scotland)
Edinburgh: B Kinghorn; D Hoyland, C Dean, P Burleigh, T Brown; D Weir, S Hidalgo-Clyne; A Dickinson, R Ford, S Berghan; G Gilchrist, B Toolis; M Bradbury, H Watson, C du Preez.
Replacements: S McInally, A Dell, M McCallum, F McKenzie, V Mata, S Kennedy, J Tovey, G Bryce.
Glasgow: S Hogg; J Bulumakau, M Bennett, A Dunbar, L Jones; F Russell, H Pyrgos; A Allan, F Brown, Z Fagerson; B Alainu'uese, J Gray; R Harley, S Favaro, J Strauss.
Replacements: P MacArthur, R Grant, S Puafisi, A Ashe, C Fusaro, A Price, N Grigg, S Lamont.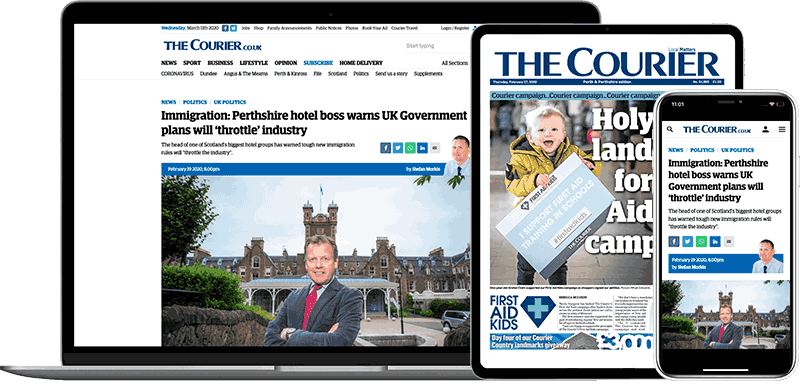 Help support quality local journalism … become a digital subscriber to The Courier
For as little as £5.99 a month you can access all of our content, including Premium articles.
Subscribe