A Fife motorcycle charity has been hailed for its transformational impact by just one of many young Scots it has supported in a moving new video showcasing the power of National Lottery funding.
Kacper Gawlik is one of almost 200 young people to have benefitted from the work of the Kingdom Off Road Motorcycle Club (KORMC) in 2018, 15 years after the Methil-based charity was founded to help give local teenagers a safe environment in which to enjoy motorsport.
In 2017, KORMC was awarded £18,000 of National Lottery funding through sportscotland which has allowed the club to expand its services, recruit coordinators and coaches and ultimately reach more young people.
Kacper is one of those to have benefitted, KORMC helping him go on a journey from a teenager "in with the wrong crowd" and not attending school to a national championship competitor, club volunteer and now in employment.
The 16-year-old gave an insight to the difference the project has made in helping him turn his life around in a new video which thanks the National Lottery players who every week raise £30 million for Good Causes and make extraordinary projects like KORMC possible.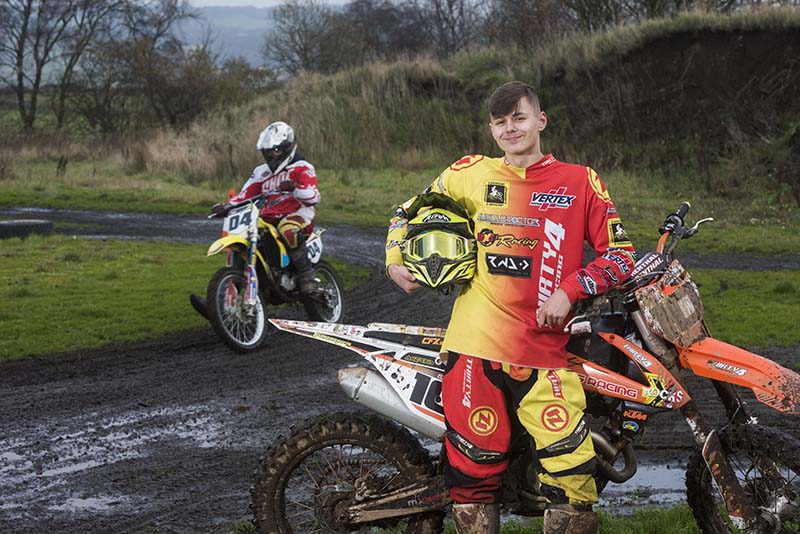 He said: "Before being introduced to Kingdom Off Road Motorcycle Club I was in with the wrong crowd and always getting involved in stupid stuff, like fights and taking drugs.
"The club's Kickstart programme is basically to get young people like me off the streets on their own bikes because there's a lot of people driving off road motorcycles on the road which is very dangerous especially without a licence.
"I'm glad I was in the programme because it changed me. It gave me motivation to stay out of trouble – I was told if I don't stay out of trouble I won't get on a bike, as simple as that. If it wasn't for the club I'd probably still be getting into bother now.
"If you looked at me two, three years ago I was a totally different person. I didn't go to school. Motocross has just changed me, it's a passion, something I've always wanted to do and I've finally managed to take a step in the right way rather than the wrong way. This club is constantly giving me more motivation to keep going and to fight for what you want to do.
"The next step for me is to possibly get a trade in the mechanical industry, because I love motorbikes. A car, a motorbike, just anything with an engine really, that's just what I want to do in life."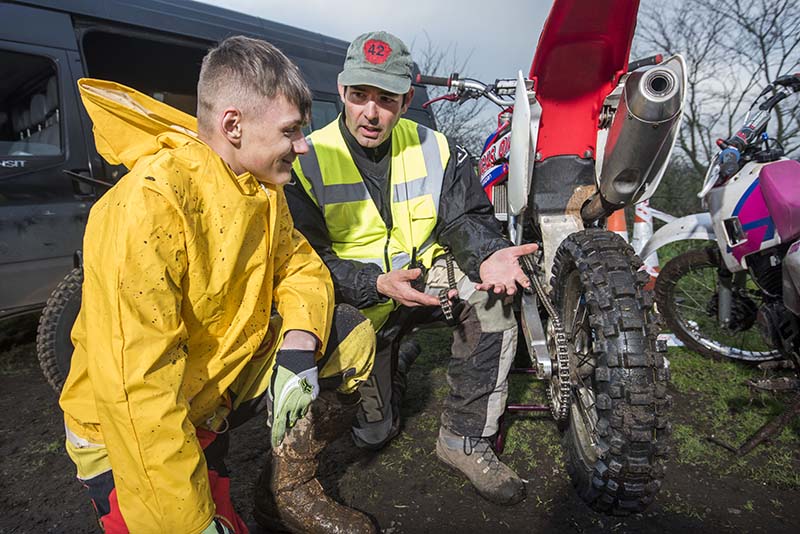 The charity's programme coordinator, David Paton, says Kacper is just one of many examples of where KORMC has made a transformational impact in the community and says the charity only has ambitions to expand that reach and impact in the future.
He added: "Without National Lottery funding we certainly wouldn't be where we are today. To have used that investment so well is amazing and National Lottery players can feel rewarded knowing some of their money goes to such a good cause.
"Kacper's journey has been brilliant, he's stopped smoking, looks after his body better, is volunteering, has competed in national championships and is now in employment too. He will only go on to better things."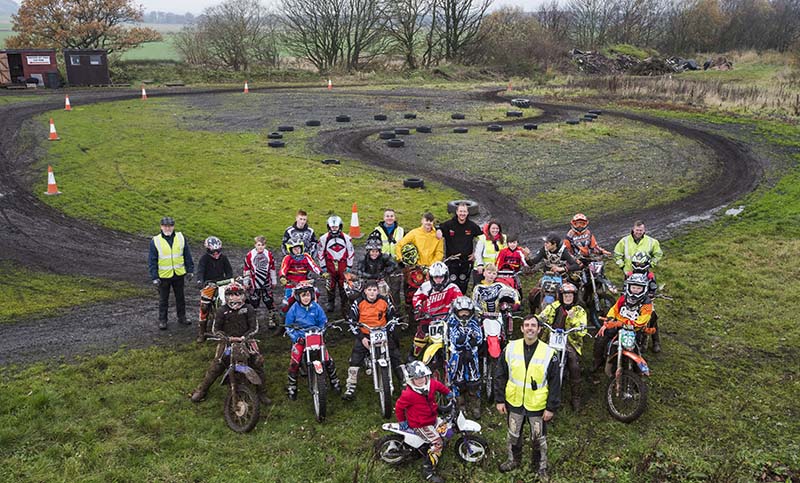 More than 7,500 National Lottery grants have been invested into arts, heritage, sport and community projects in Dundee, Angus, Fife and Perth and Kinross since 1994.
To find out more visit the National Lottery Good causes website or follow #ThanksTayYou on social media.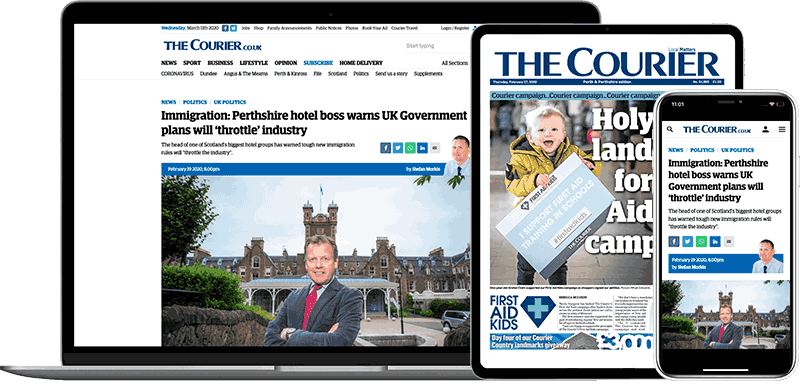 Help support quality local journalism … become a digital subscriber to The Courier
For as little as £5.99 a month you can access all of our content, including Premium articles.
Subscribe