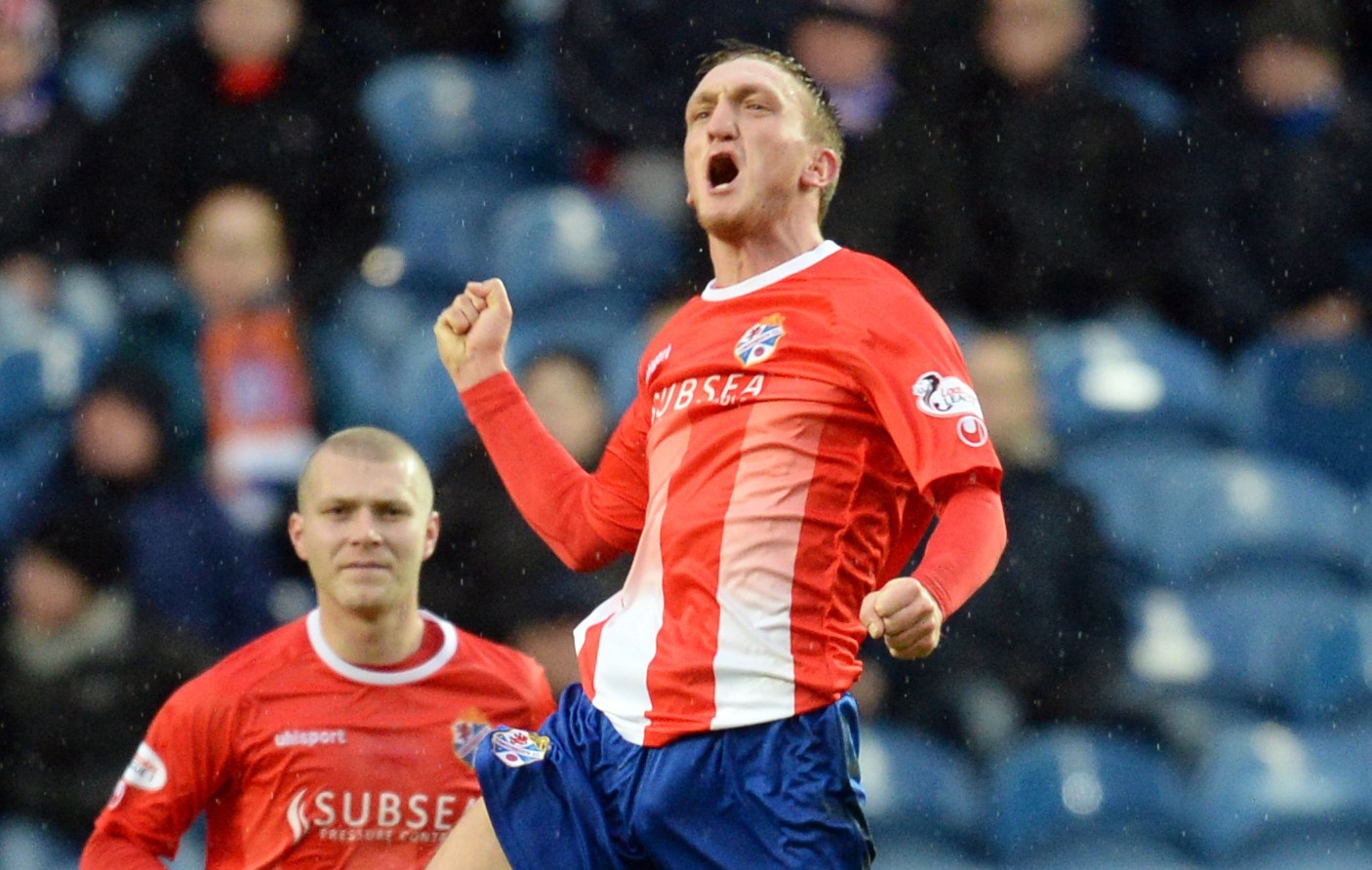 Dean Brett wants Cowdenbeath to secure survival this weekend so the squad can enjoy an end-of-season away day.
The Blue Brazil will ensure another season of League One football with victory at home to fellow strugglers Stenhousemuir.
Colin Nish's side inched closer to safety with a valuable point from a dreadful game at top-four hopefuls Albion Rovers.
Now Brett is eyeing a fourth win in five games ahead of a final-day trip to in-form Stranraer.
The 23-year-old defender said: "It's a big game for us next Saturday. We're the favourites to stay up out of the four teams at the bottom of the table.
"I think we're a better team than Stenhousemuir and if we play like we have been – and go about things in the right way – then we will win."
He added: "A few of the players, myself included, are playing through injury. Once we're safe you're then free to enjoy the last game of the season.
"We've shown a lot of character in the last few weeks. We have taken confidence from the game against Dunfermline Athletic, which we didn't deserve to lose, and picked up good results."
Cowdenbeath keeper Grant Adam did well to deny Rovers defenders Mick Dunlop and Alan Reid but neither side was able to create much in front of goal.
Brett added: "It wasn't a great game although the pitch didn't help. We knew that it was going to be a battle.
"We could have nicked it towards the end when we put some pressure on and I think we needed to win the game more than them.
"A draw was the fair result for both teams. Getting a clean sheet was the most important thing and if we could got a goal that would be a bonus."
Blue Brazil boss Colin Nish said: "A point here is not the worst result in the world. Staying up is in our own hands and that's the main thing."
Rovers are mathematically safe from the drop and player/manager Darren Young said: "We're delighted to have achieved the main goal we set at the start of the season."