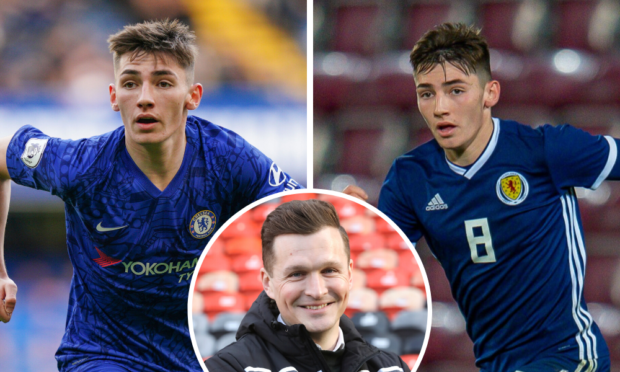 Like most Scottish football fans right now, Andy Goldie raves about Billy Gilmour like a proud dad.
In a way, the Dundee United Academy chief helped raise Gilmour on and off the pitch, after all.
Of course, he'll never take that title from Billy Gilmour Snr, but Goldie's role in the Scotland U-21 star's development into a Chelsea first-team player cannot be understated, with the pair still in touch today.
First spotting Gilmour's precocious talent as 10-year-old in early 2012, Goldie knew he had to be fast-tracked into the Scottish FA's Performance School set-up at Grange Academy where he was a coach.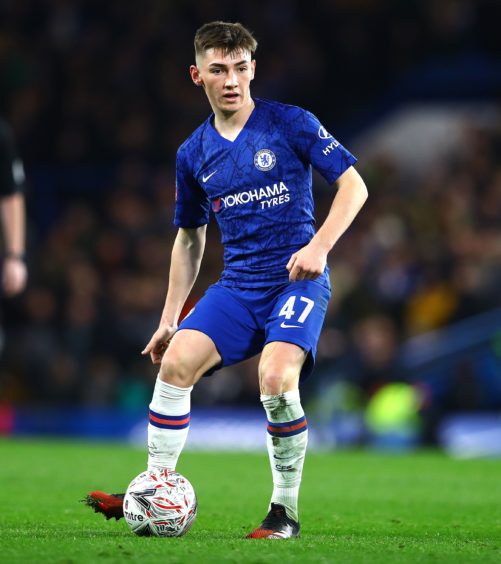 And so it transpired, with Gilmour making the daily trip inland from the family home in Ardrossan – where he attended Stanley Primary School – to Kilmarnock for a football education.
As of 2013, it was a permanent move, after the midfielder "breezed through" his trial.
From there it was football periods three and four, Rangers at night and teacher's pet the rest of the time.
Speaking exclusively to Courier Sport, Goldie recalls: "He caught the eye straight away.
"I remember the first game I watched him in was Rangers-Celtic at Lennoxtown and he scored a hat-trick of headers despite being the smallest on the pitch.
"He was brave, determined and had a real presence about him for a 10-year-old kid.
"He demanded more of his team-mates, took the ball under pressure and tried things.
"I just thought 'wow, we need to get him involved' so he was part of the programme a year early.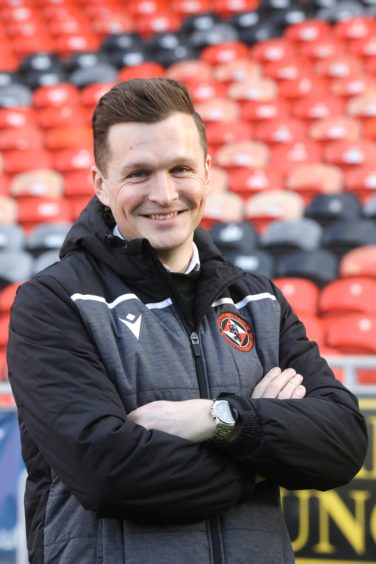 "I still remember the trial in 2013. Other boys were asking him if he's going to Juventus or Bayern Munich as he's walking in the gate.
"It was almost like stardom but he breezed through it.
"He was a teacher's pet. The year head Miss MacKinnon thought he was fantastic and he was best pals with the PE teachers.
"Other than those who were jealous of him, which was going to happen, nobody had a bad word to say about Billy."
Excelling on the pitch alongside the likes of Hearts' Harry Cochrane at Grange, while simultaneously making a name for himself at Rangers, Gilmour decided to switch Ibrox for Stamford Bridge in 2017.
It was a move met with derision by some but Goldie always felt it was the right choice for Gilmour, particularly given the support of his family – dad Billy, mum Carrie and younger brother Harvey.
"Billy is a completely different character to anyone I've ever worked with," he added.
"A lot of people hold back in saying 'he'll make it to the top' but Billy was leaving nothing to chance.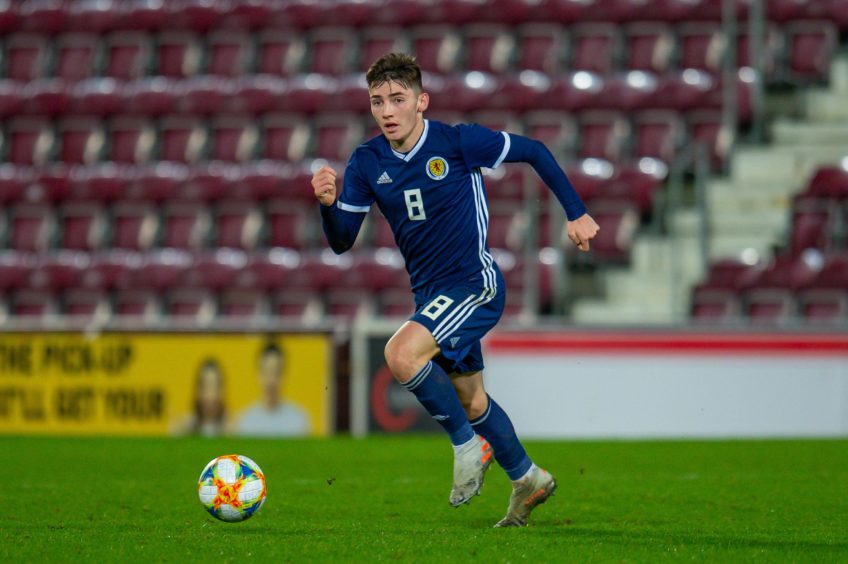 "When he was offered the chance to go down to Chelsea, he was one I thought could definitely do it.
"I thought he could earn that opportunity and he's proven that – he was training with the first team in his first year.
"It could have gone the other way and he might have got a manager that wouldn't have put his faith in such a young player but, in my opinion, Billy would've found a way to catch his manager's eye and get a chance.
"He's not one for giving up."
Goldie went on: "The family are brilliant. They're really supportive parents in pushing him on but also keeping him grounded.
"Billy Snr will constantly say Billy is still the second best footballer in the family and he'd be proud if Billy achieved half as much as he did and he played junior level!
"His wee brother Harvey is in at Kilmarnock and he's another talent.
"We created a connection with them."
Seemingly accustomed to doing things early, Goldie was not surprised to see the 18-year-old impress in recent wins over Liverpool and Everton in his breakthrough season.
He said: "What Billy lacks in height he makes up for in heart and bravery.
"He's got the traditional Scottish mentality of being as brave as lion, standing up and fighting your battles but he does it with a real modern intelligence.
"He's got the technical ability to get himself out of situations and we're all seeing that now.
"It's still early days, though, and he's got so much to work on.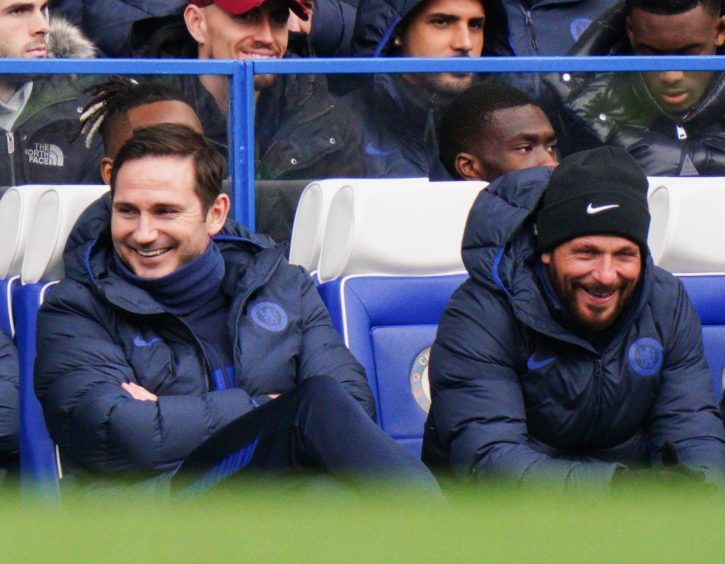 "What you saw against Everton and Liverpool was what we saw every day in training.
"He wanted to be the best and demanded so much of himself, his team-mates as well as me and the coaching staff.
"What he said a few months ago about wanting to the world's best, that's how he trained every day, it was his objective to get a step closer to that."
As well as cementing his spot at the Blues, Goldie hopes the next step for Gilmour – when the action returns after the coronavirus shutdown – is becoming Scotland's 'hero'.
He added: "Scottish football is looking for a hero and that's quite a lot of responsibility to burden on a young kid.
"I've no doubts he can cope with it because he'll find a way to be the No 1 choice midfielder.
"It might be a wee setback now continuing with the U-21s but he'll use it as a positive."
As Dundee United await title decision, who have nailed their colours to the mast regarding Scottish football's big decision?