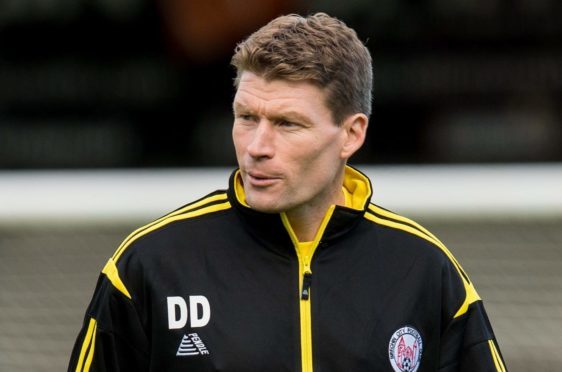 If Ann Budge persuades enough of the Scottish football family to get the box out of the loft again this week, the game of snakes and ladders isn't yet over.
But whatever the outcome of the next batch of SPFL Zoom meetings, we already have a winner. In fact, we had a winner some time ago.
It's not Celtic with their ninth Premiership title, asterisk or no asterisk. And it's not Cove Rangers, Raith Rovers or Dundee United either.
Brechin City got to the top square first and fastest. The moment it became clear they weren't going to drop out of the leagues, the counters could be picked up and the board snapped shut.
The club faced with the gravest peril has secured the biggest success.
There will be no trapdoor from League Two and Mark Wilson's side – the furthest adrift from safety of any in the four leagues – were spared a high-stakes play-off against Kelty Hearts or Brora Rangers.
Some pointed to Brechin chairman Ken Ferguson's position on the SPFL board.
Others, myself included, believe it to be pure, old-fashioned good fortune, if you can use such a phrase in the middle of a pandemic that threatens the future of every part-time club in the country and a few full-time ones as well.
The day will eventually come when a new season begins in the bottom tier, however. Even if that day is over a year away.
And at that point, despite their reprieve, the Glebe Park club may find that the dice starts landing them on snakes rather than ladders.
Circumstances may have conspired in their favour over the last couple of months but, according to a former manager, they are conspiring to their detriment if you look at the bigger picture in lower league Scottish football.
Money and geography are the friends of others.
"It's getting harder and harder for clubs like Brechin," Darren Dods told Courier Sport.
"There are more teams in the Central Belt not even in the SPFL who can now pay the same sort of money as them in wages. Kelty are the obvious ones but there's the likes of Bonnyrigg Rose who can pay players £150 a week as well.
"Boys will choose to play for clubs on their doorstep for more money than make a long trip to train and play for even a League One club. The fact that Brechin are higher up the pyramid won't make a difference with most of these players because it's not their full-time job.
"It's a financial thing as much as anything.
"And with Cove Rangers, Elgin City and Peterhead in the League, you don't get players coming down from the Aberdeen area as much as you did in years gone by. Aberdeen use Cove's pitch for reserve games so that's an obvious advantage for them.
"You don't seem to see the same number of players loaned from Dundee United and Dundee either.
"Towards the end of my time at Forfar and at the start at Brechin, you were getting more boys coming from the two Dundee clubs than you are now.
"The Angus clubs have always done well through that historically. You just have to think about the likes of Johnny Russell and Scott Allan. And when you're talking about the Angus area, the Souttar brothers, Ryan Gauld and Scott McKenna have come through but I don't think there have been many since."
With the crash and burn exception of Gretna, go through the clubs who have been admitted to the SPFL in the last couple of decades, either by invitation or through the pyramid play-off, and you won't find one which has failed to prosper.
Ross County, Inverness Caledonian Thistle, Peterhead, Elgin City, Edinburgh City and Cove Rangers have all put down roots.
History doesn't keep ambition at bay.
"Kelty will still have money even if they're not coming up this year," said Dods.
"If they eventually get promoted, they'll be like a Cove who will push up the way. A Highland League team might do the same.
"As every year goes by and more of these teams with money behind them come in, the harder it will get for clubs with smaller budgets. They'll feel the squeeze."
It's all ifs and buts now but how would Dods have expected his old club to fare in a play-off to save their SPFL status?
He said: "I saw Kelty play a couple of times and it would have been hard for Brechin if Kelty had beaten Brora. They've got a lot of good players – boys like Nathan Austin.
"Brechin would have picked up some points before the end of the season but it didn't look like it would have been enough. Kelty would have ended the season with well over 20 wins, while Brechin were sitting on six at the time the season stopped.
"It would have been a team used to winning and scoring lots of goals against one which wasn't winning or scoring many goals.
"The only thing in their favour would have been if Kelty had a couple of hard games against Brora, maybe picking up a couple of injuries or a suspension, and Brechin took advantage of being fresher. We'll never know."
What we do know is that the rise and fall of Brechin in recent seasons has been like no other period in the club's history.
The spike of an unexpected late charge to the promotion play-offs for the Championship in 2017, culminating in a penalty shoot-out defeat of Raith Rovers, was followed by a winless campaign in the second tier, two relegations in a row and then the season that threatened an SPFL exit.
Midway through that downward side of the graph, Dods lost his job.
"I was obviously disappointed to leave when I did," he reflected.
"Barry Smith came in and I thought that they could end up mid-table in League One that season (2018-19). But they got injuries, went on a bad run and ended up going down again.
"I think Barry had quite a few of the same problems as me – things like the physio only coming in once a week.
"Training facilities weren't great and they were cutting back on a few other aspects.
"These sort of things got brushed aside – 'we only need the physio once a week and it doesn't matter where we train'. They have an impact.
"Budgets have been cut and players are getting paid more to play at a lower level."
It didn't take a Covid-19 shutdown for Dods to discover how hard it is for an out-of-work football manager to get another job – even one who has a recent promotion on his CV.
"I'd love to get back involved," said the former Dundee United and St Johnstone centre-back, who has been coaching the under-18s at the Fife Elite Academy. "It's not easy, though. Things have changed.
"A few years ago you'd have thought the likes of Gary Naysmith or Darren Young would be getting jobs like Alloa but there's Peter Grant coming up from England. More and more, you're seeing appointments like that.
"I do miss football on a Saturday.
"I know Paul Smith and John McGlynn at Raith well. I've watched some games for them. And Edinburgh City is quite close to me so I've been watching some of their games too.
"It's not the same though obviously. As Dick Campbell always used to say: 'Saturday is football day'.
"That was the strangest thing when it stopped a year-and-a-half ago.
"For the Brechin job, a normal home game would mean leaving the house at quarter past 11 and getting to the ground for one o'clock.
"You'd go into the board room after the match so you wouldn't be leaving until after six and getting home at about eight o'clock.
"Now if I'm going to a game at somewhere like Falkirk or Airdrie I can leave the house at two and get there for quarter to three. Then I'll be back for quarter to six. Edinburgh City, I can leave the house at 20 to three and still make kick-off!
"The pressure isn't there at Fife Elite obviously but it keeps me involved on the training ground.
"It's a bit different from getting the Tuesday or Thursday night phone calls from players who won't be making training and you're worried about only have nine or 10 players there."
Former Dundee United man Sean Dillon wants to play on with Montrose until he's 40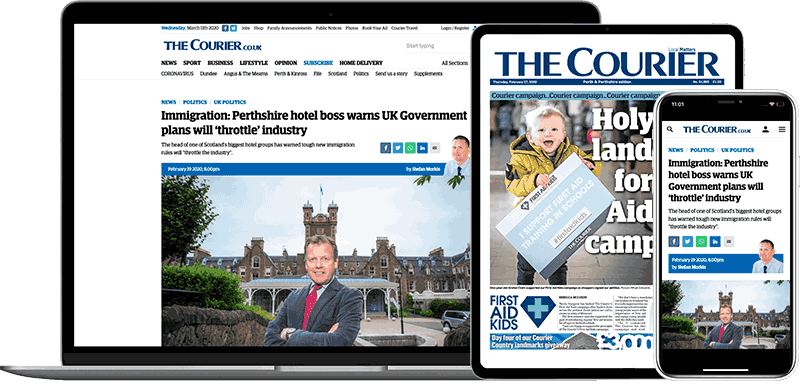 Help support quality local journalism … become a digital subscriber to The Courier
For as little as £5.99 a month you can access all of our content, including Premium articles.
Subscribe