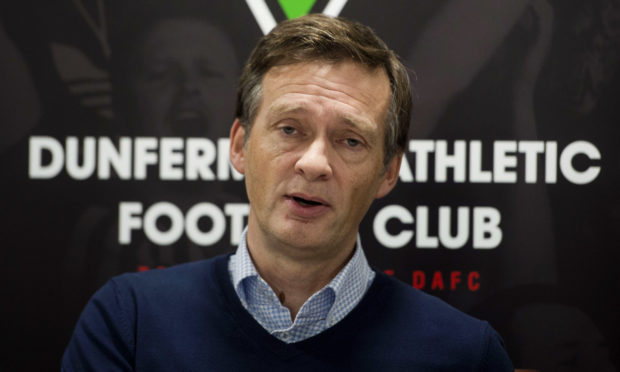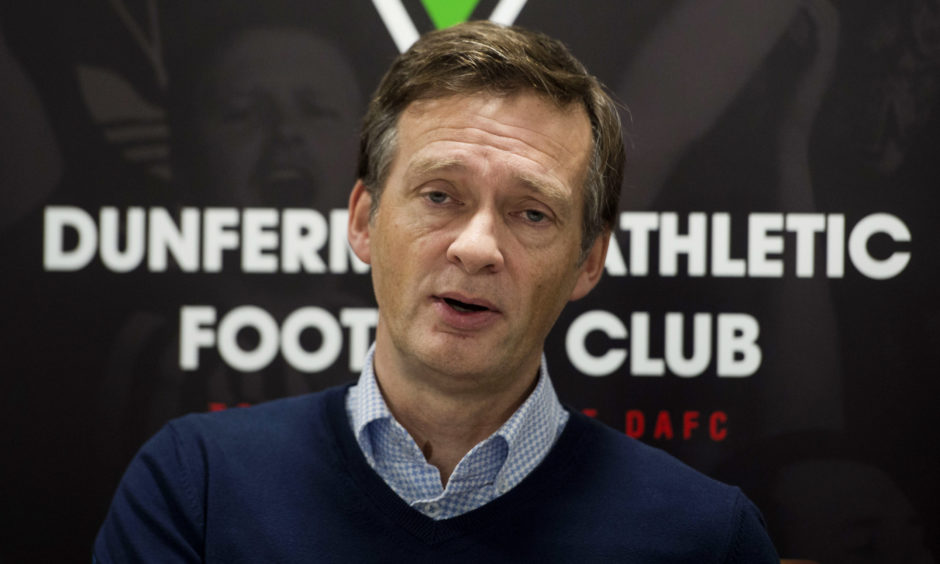 Scottish football has issued a big thank you to James Anderson as the £3 million-plus donation to cope with the coronavirus crisis began to be paid out.
All 42 teams have successfully applied for a £50,000 share of the Edinburgh businessman's generous gift through the SPFL Trust, which amounts to a grand total of £3,125,000.
Some sides have decided to feed the money into their associated charities, while others intend to use it to buy Covid-19 testing kit.
The response in Courier Country as Anderson's cash started to arrive was one of sincere gratitude.
Arbroath chairman Mike Caird said: "Arbroath Football Club is absolutely delighted to have been awarded a grant from the Covid-19 fund from the SPFL Trust.
"With challenging times ahead, the fund will assist in preparing and maintaining Covid-19 steps towards training, playing and welcoming supporters back to Gayfield when we can.
"As the club is at the heart of its community, it will also allow us to work towards continuing the many initiatives that we are involved in locally."
Over at East End Park, Ross McArthur said: "On behalf of everyone at Dunfermline Athletic Football Club, we would like to express our very sincere thanks and gratitude to James Anderson for his extremely generous and benevolent gesture.
"With the additional difficulties we are faced with in coping with Covid-19, the grant from the SPFL Trust is extremely welcome, and will allow us to make our stadium safe and accessible for the community of west Fife."
Raith Rovers chairman Bill Clark added: "The board…would like to thank James Anderson for his generosity and foresight in assisting clubs in this difficult period. Channelling this money through the SPFL Trust ensures we continue to put our supporters and the community at the heart of all our activities."
On behalf of Montrose, John Crawford declared: "The Covid-19 lockdown has required us to close down our stadium which is a community facility.
"However, these funds will allow us to reopen the stadium and make it bio safe for the benefit of all that use it, including our charitable arm. There are a number of individuals and local businesses whose livelihood rely on the activities of the football club; therefore, the grant will help to protect all involved within these organisations.
"The reopening of our facility enables our charitable arm to be able to resume their extensive range of community sport, education and training, and health and well-being activities that many in our community have come to rely on for physical and psychological health benefits."
Also, Brechin chairman Ken Ferguson stated: "Upon hearing the announcement of such a generous donation from Mr Anderson, everyone at Brechin City FC was mightily relieved to receive such a magnificent lifeline at a time when the consequences of the pandemic have thrown the very future of the club into doubt.
"Mr Anderson's intervention will go a long way to ensuring the club remains at the heart of our community during these most difficult of times. We are extremely grateful to Mr Anderson and the SPFL Trust for their support as we all now work together to face the many challenges that lie ahead."