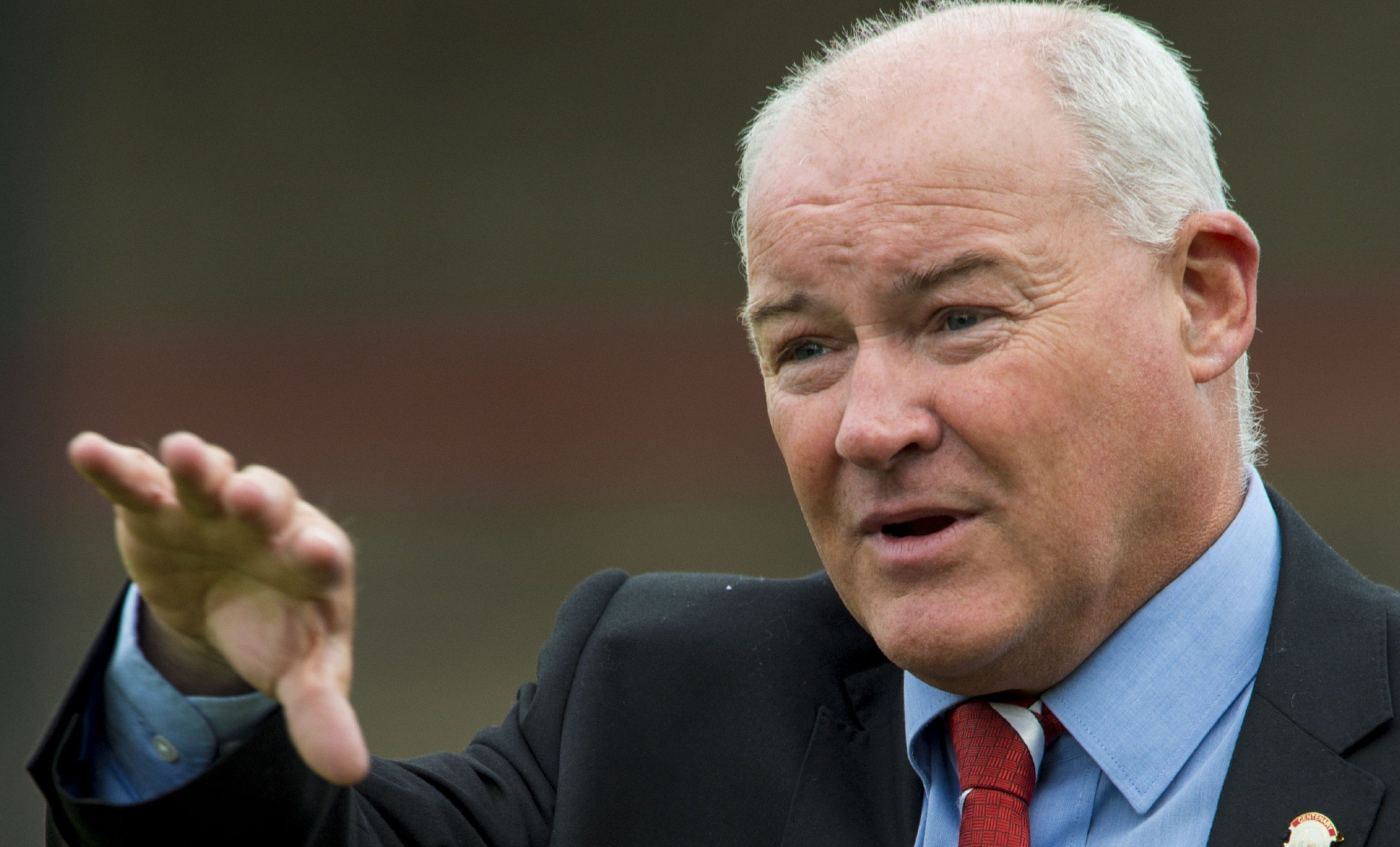 When Brechin lost their first eight matches under new boss Darren Dods at the start of this season, there would have been few willing to bet that he would still be in charge at the Glebe come the end of the campaign.
However, the City board stuck by the man who had succeeded Ray McKinnon and their faith was rewarded with Dods steering the club to League One safety.
They crossed the finishing line with victory over already relegated Forfar on Saturday and Brechin chairman Ken Ferguson admitted that while he was absolutely delighted with the result, he had also spared a thought for the home side.
However, he is now hoping that after what has been an incredibly difficult first season in management for Dods he can now follow a similar path taken by the likes of former Glebe gaffers such as Michael O'Neill who is currently in charge of Northern Ireland.
Ferguson said: "There is obviously a big element of relief mixed with a bit of sadness as Forfar are good friends of ours.
"To lose them out of the league means we are also missing a derby.
"But more importantly we are losing friends.
"I have to say though that it is about Brechin and we rallied magnificently in the last quarter of the season.
"It wasn't until then that we got our act together and there can be reasons and excuses but that is football.
"There have obviously been discussions throughout the season when we have come off the back of bad performances. We are pretty straightforward guys and we talk about things.
"But people need time to settle into a job – time to find out how the club works, get to know their players.
"I don't know if we are good at it or we are lucky at it but Michael O'Neill hasn't done too badly, Ray McKinnon's not done too badly, Jim Weir is still in the game as is Jim Duffy.
"We like to think that Darren will go down a similar road.
"Darren is a great guy, He is such an honest guy and he knows he still has a lot to learn as a new manager in the game but he has proven he can do it."
When asked if the club directors would be celebrating staying up, Ferguson added with tongue firmly in cheek: "Brechin City's directors don't take a drink. We signed a pledge a long time ago.
"So we will have a quiet period of reflection and contemplation."