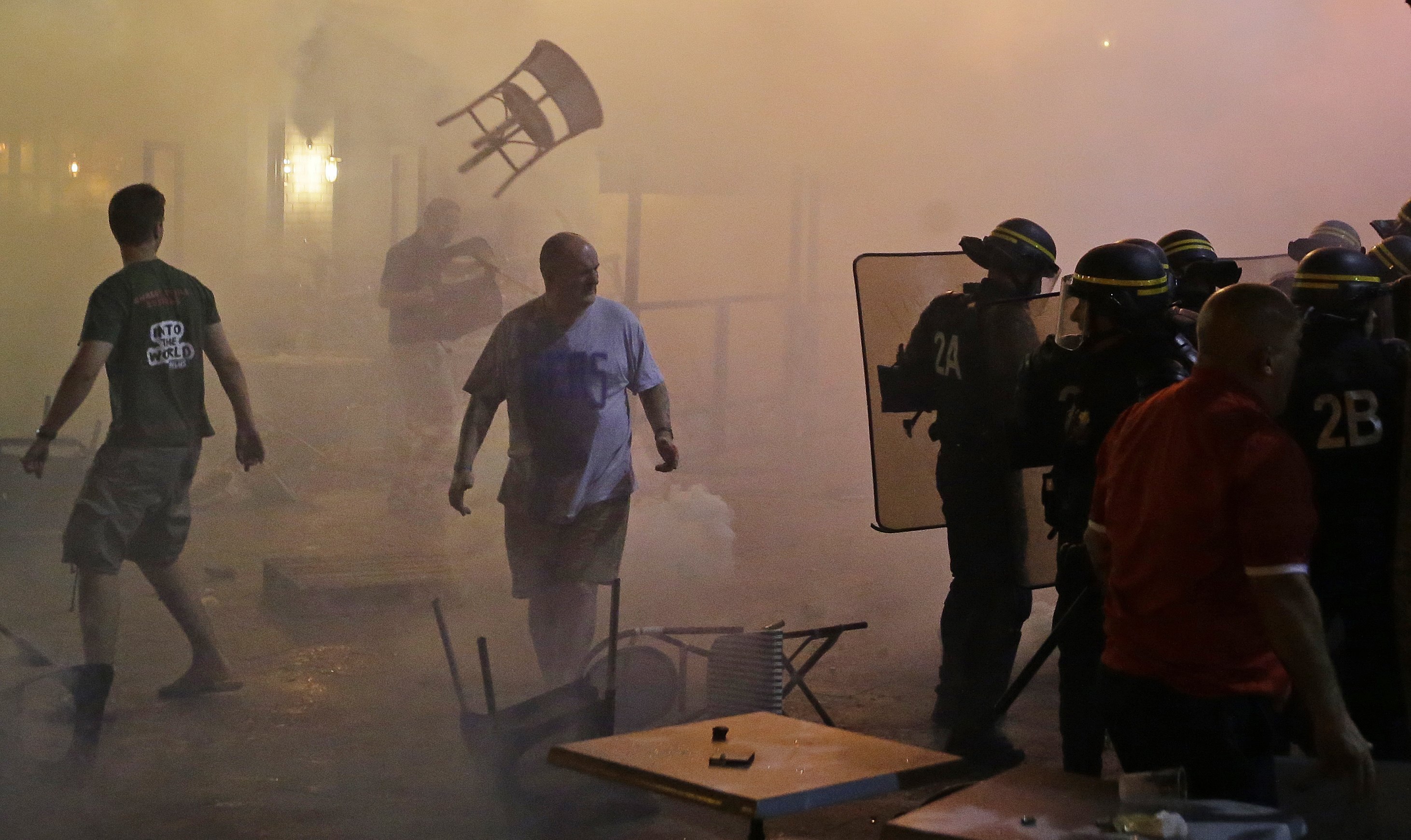 The clean-up of Marseille was under way after violent clashes overshadowed the build-up to England's opening game of Euro 2016 as fans were involved in widespread disorder.
Disturbing footage of the second night of trouble showed English fans pelting objects into the street, showering the police with bottles and throwing chairs out of cafes.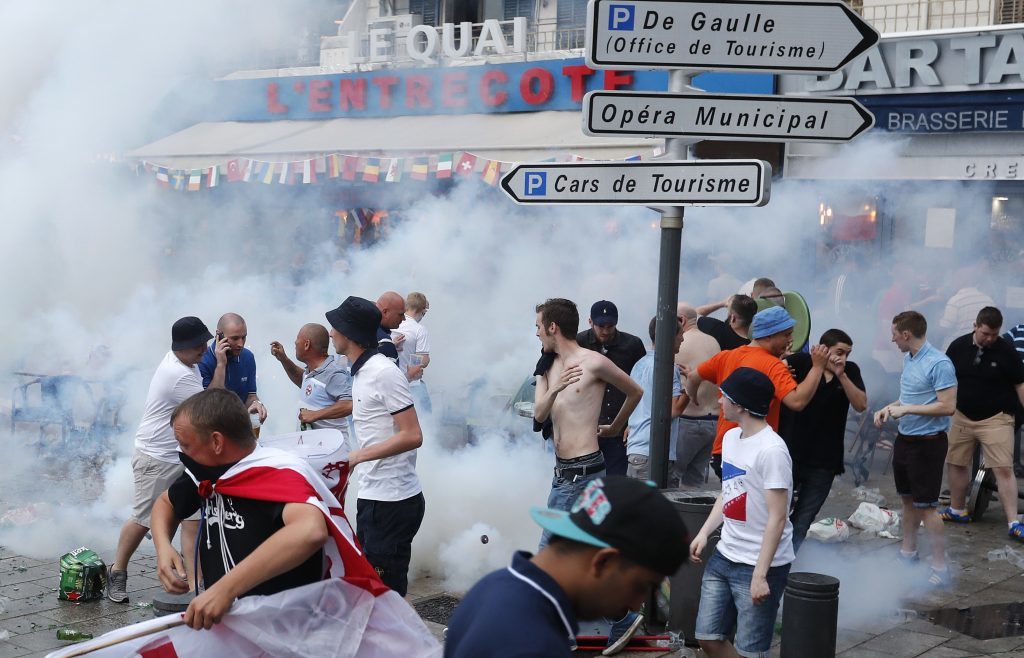 Flares were also lit as officers deployed tear gas in an effort to disperse the troublemakers throughout the day.
Reacting to the violence, shadow home secretary Andy Burnham tweeted: "When you think of the terror threat & everything the French are dealing with, makes behaviour of these England 'fans' even more embarrassing."
He said: "As ever, vast majority let down by a minority."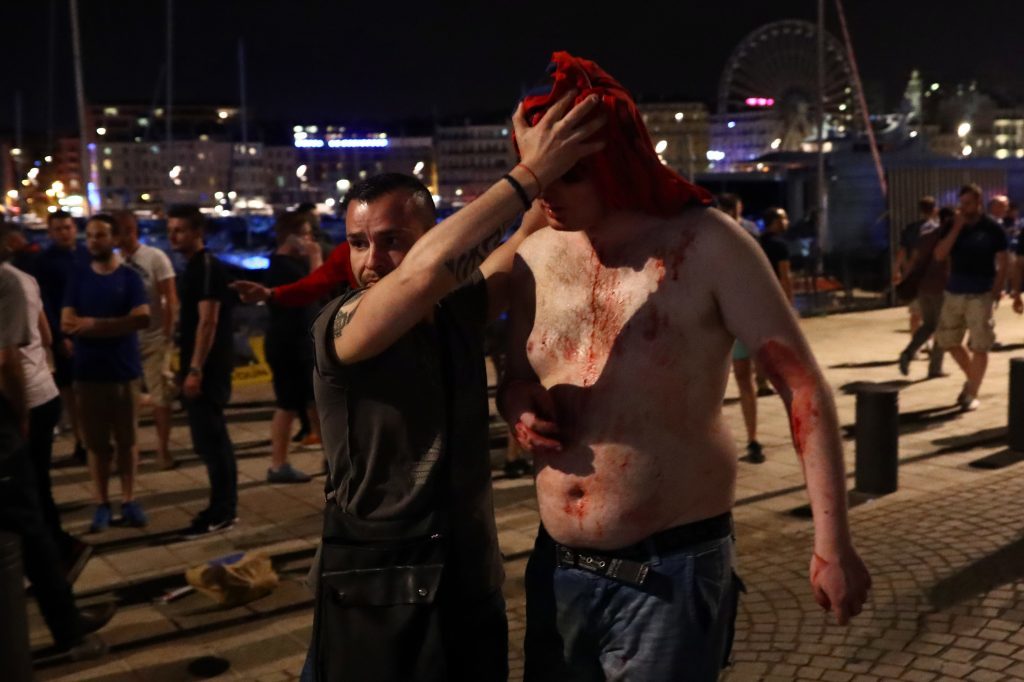 Bare-chested England fans sang songs about the IRA and German bombers being shot down as violence first broke out on Friday at around 6.20pm French time outside the Queen Victoria pub in the Old Port district.
Fist fights broke out between English, French and Russian-speaking men, and one man was thrown into the harbour after he was beaten to the ground by local fans.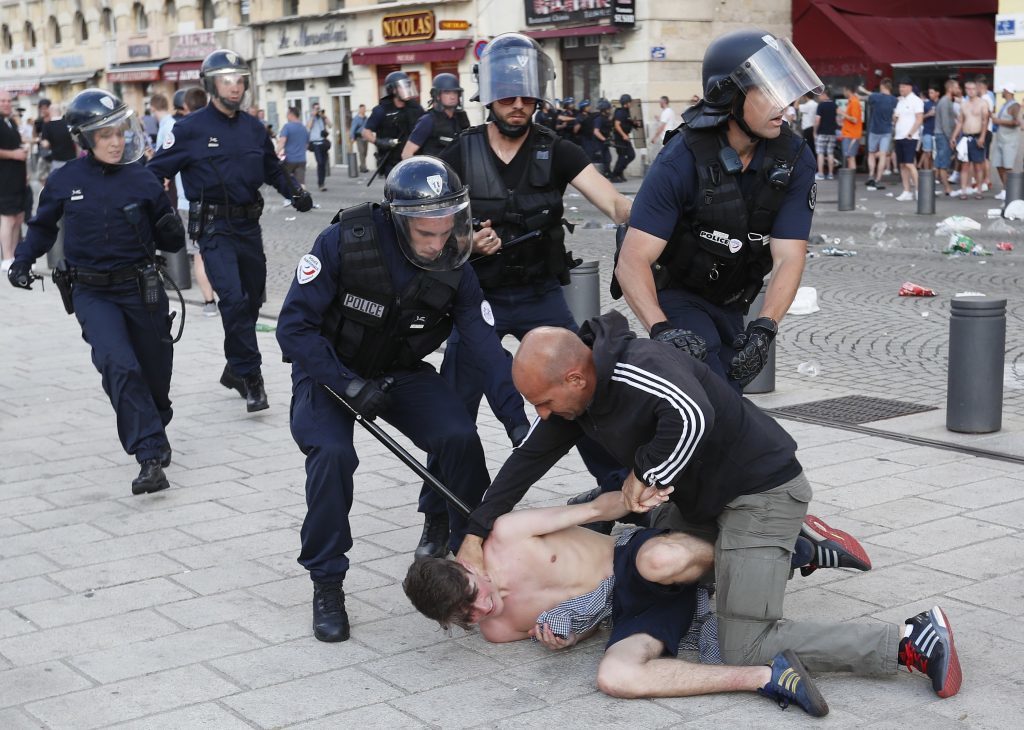 It comes before the England team have even kicked a ball in the tournament, with their opening game against Russia to be played at the city's Stade Velodrome.
This followed an England supporter suffering a head injury in Thursday night's brawl after being hit across the face with a wooden chair.
Kevin Miles, chief executive of the Football Supporters' Federation, said he had been out in the city until midnight and had not seen any trouble.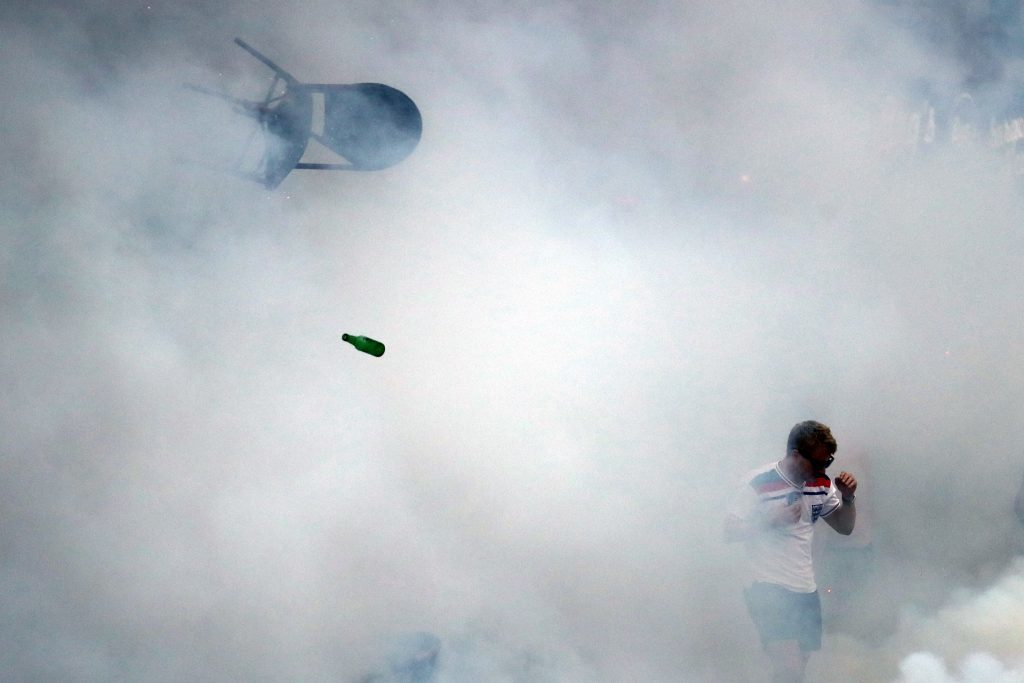 He said: "I genuinely didn't see anything and that will be the experience for the vast majority of England fans.
"At the height there was probably 200 fans involved of the 30,000 here which is a tiny minority of people who have been caught up.
"I'm also not aware of any of these incidents being initiated by England fans.
"They've been attacked by locals and Russian hooligans, and I'm not suggesting they haven't retaliated, but I'm not aware of English fans come looking to initiate problems."
He claimed it was completely different to France 98 as back then there were England fans coming to start trouble, and that fans will be wondering why they were not being protected by the police.