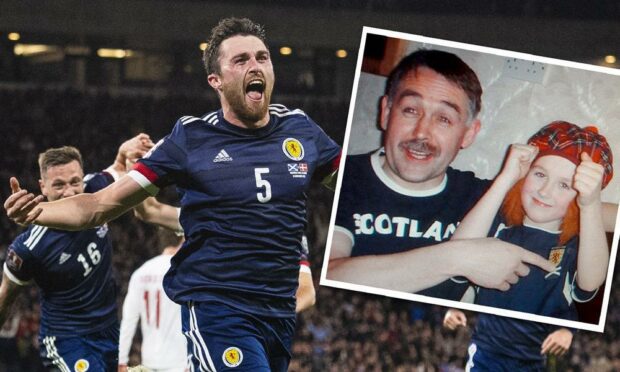 Mum and dad have been there to pick John Souttar up in the dark, soul-crushing days of injury rehabilitation.
And they were there to pick up the most precious piece of dirty washing he has ever handed over in a sodden bundle.
Monday night's Scotland comeback appearance, complete with headed goal that crowned it, was a joyous occasion for the Souttar family.
The culmination of a "superhuman" effort to get back on a football pitch.
Mind you, as John sprinted off to share the thrill of the Scots' opener against Denmark with the Tartan Army, the identity of the scorer took longer to sink in up high in the main stand with dad, Jack, than you might expect.
When it's a crowded penalty box for a set-piece and his centre-half son is in the middle of it, old habits die hard.
🗣️ "For me to be involved in a game like that… I can't put it into words just now."

A special night for Scotland and John Souttar 💙✨ pic.twitter.com/fS998LgypY

— Sky Sports Football (@SkyFootball) November 15, 2021
"I was like everyone else watching, just hoping Scotland would score," said Jack.
"I saw the number five running to the corner flag after the ball hit the net.
"But I'm so used to John wearing number four for Hearts that for a split second I was wondering who had got the goal!
"The whole family were emotional in the celebrations."
Top of the lot
Putting sporting highs into context is never easy for a parent who has been watching his child play professionally for the best part of a decade and out of the limelight in Angus for a lot longer.
But given John's backstory of three ruptured Achilles operations and three comebacks – not to mention significant ankle and hip lay-offs – it isn't just because Monday night's achievement is the freshest that it feels like the biggest.
"I'm sure it's the same feeling that every father gets when their son does a special thing in life," said Jack.
"As a football memory it has be up there at the top.
"You can go right back to his boys' club days at Brechin for others.
"There was seeing him make his debut for Dundee United at Aberdeen. That was special. So too was seeing him play for Scotland for the first time at under-age level in Stirling.
"I've seen him play and score in a Scottish Cup semi-final and play in a Scottish Cup final.
"All these things are huge at the time and they will all add up to a super memory bank in years to come."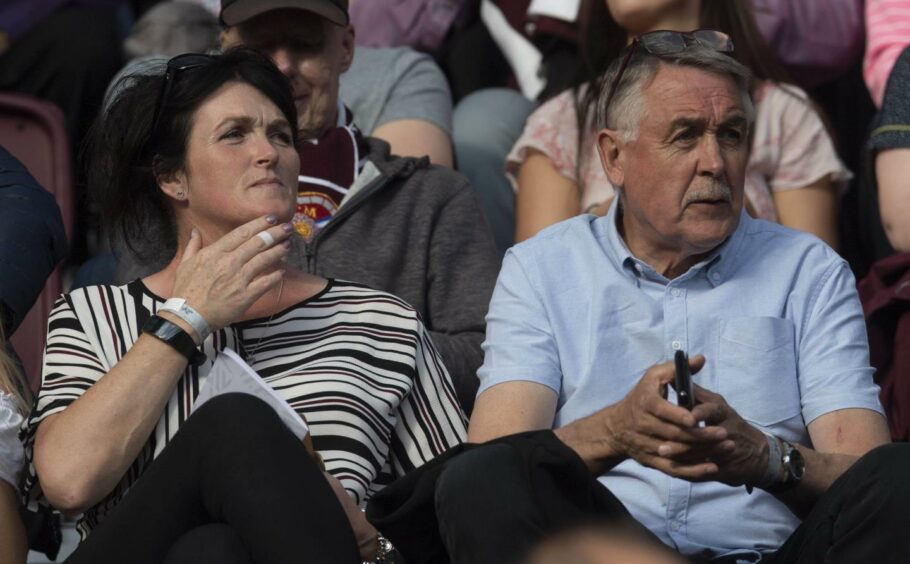 Those closest to John have undoubtedly played an important role along the long and circuitous route to a goal and a win in a crucial World Cup qualifier.
But a mother, a father, a brother, a friend, a partner, or a baby daughter can't help with the mental resilience required for what was laid in front of him between recoveries two and three.
That had to come from within.
Superhuman
"John worked very hard to get back," said Jack.
"He's had three serious Achilles injuries. The problem with the middle operation was it was done in the middle of Covid.
"There wasn't the usual recuperation and physio you would expect. That's why he broke down again.
"It was a superhuman effort to come back from the third one.
"He was so dedicated and single-minded. It's all down to John that he has worked so hard.
"The family can help look after him but it's down to the individual to motivate himself to get out of bed early every morning and get down the gym."
What a moment that is.

Just the three times he's had to come back from a ruptured Achilles. Robbing him of the cap count his talent merits.

A great boy into the bargain who deserves to make up for lost time. https://t.co/Nuw7R6Ofs4 pic.twitter.com/6ARhYUYeh9

— Kenny Millar (@Kenny_Millar) November 15, 2021
A photograph of Jack and John, both in Scotland blue, sat on the sofa to watch an international on the television, has resurfaced on social media in the wake of Monday's Hampden heroics.
With the 'see you Jimmy' hat and an Irn-Bru can waiting for his attention, if the young lad wasn't going to be a future match-winner for his country, he was undoubtedly on course to be a future Tartan Army foot soldier.
"John looks about five or six in that pic," said dad. "It could be any one of a number of games because we'd sit down in the house for loads of Scotland matches."
No doubt, dirty and drenched football tops have been handed to mum Heather even more frequently.
Never before in circumstances like the other night, though.
"It's hanging up in the utility room drying off," said Jack.
"We got the chance to speak to him in the players' lounge after the game and mum got the wet shirt to take home!"
2 Scotland talking points as John Souttar makes a fairytale comeback and Steve Clarke's side produce a coming of age display