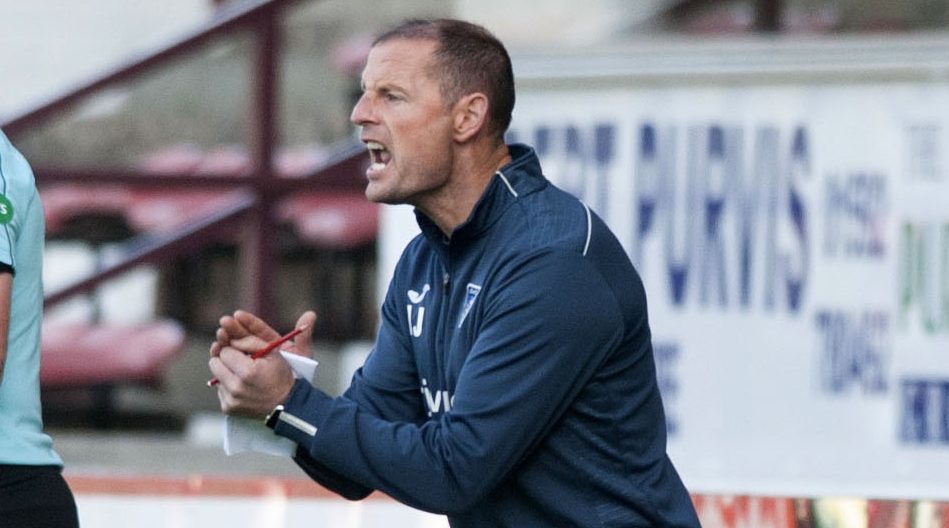 Dunfermline have been working hard in training this week preparing for tomorrow's vital Championship game at Morton.
However, a feeling persists that everyone at the club is still trying to come to terms with the events of last Saturday as the Pars "paid the penalty" for failing to convert three spot-kicks against Dundee United at East End Park.
Gavin Reilly, Nicky Clark and Paul McMullan all had their penalties saved by Tangerines' keeper Cammy Bell in an incredible first half with the visitors eventually winning 3-1.
Dunfermline boss Allan Johnston is reasonably certain he will never witness the same incredible events again but he is determined his side's lamentable spot-kick record will change soon.
He smiled: "We've practised penalties! But in training they all score penalties.
"It's difficult to replicate the pressure and everything else.
"They're playing against a different goalie as well, so it's totally different.
"At the end of the day, it's about whoever's confident. The last thing you want to do is say, 'You're taking the penalties', and they don't want to take them.
"It has to be one of the boys that's confident to take it and who's going to be happy to step up there and get the goal.
"They will do that, because we've got good players and it's just one of those things.
"We've got a poor record on penalties, but that will change.
"It's easy enough after the event to say we should have done this or that but we had the three boys who were more than capable of stepping up and hitting penalties, and have scored penalties in their careers.
"It's a situation I doubt I'll ever come across again."
After five Championship games, Dunfermline have just three points to their name and have lost the last four league matches.
However, Johnston insists that if his players can cut out the soft goals they are conceding, they are more than capable of competing at this level.
He said: "We know we've got to improve and we've got to pick up results because they haven't been good enough.
"But I don't think we're far away, in terms of performance levels.
"We need to stop giving away cheap goals but with the quality we've got going forward, we'll definitely score goals.
"I don't think we made as many basic mistakes last season.
"It's not as if teams are cutting us open this season with brilliant play, and that's maybe what you would expect going up a division, teams to maybe pass through you and score great goals.
"But it's really basic goals we're losing, ones we should be doing a lot better with.
"It's something we can work on and something we've got to improve on, because we can't afford to give away the number of goals we have.
"We've just got to stay positive, cut out the mistakes and keep playing the way we've been playing, because the results will definitely come.
"It's going to be a hard game at Morton, especially going down there. But it's the start of a few matches where we'll be looking to pick up points."