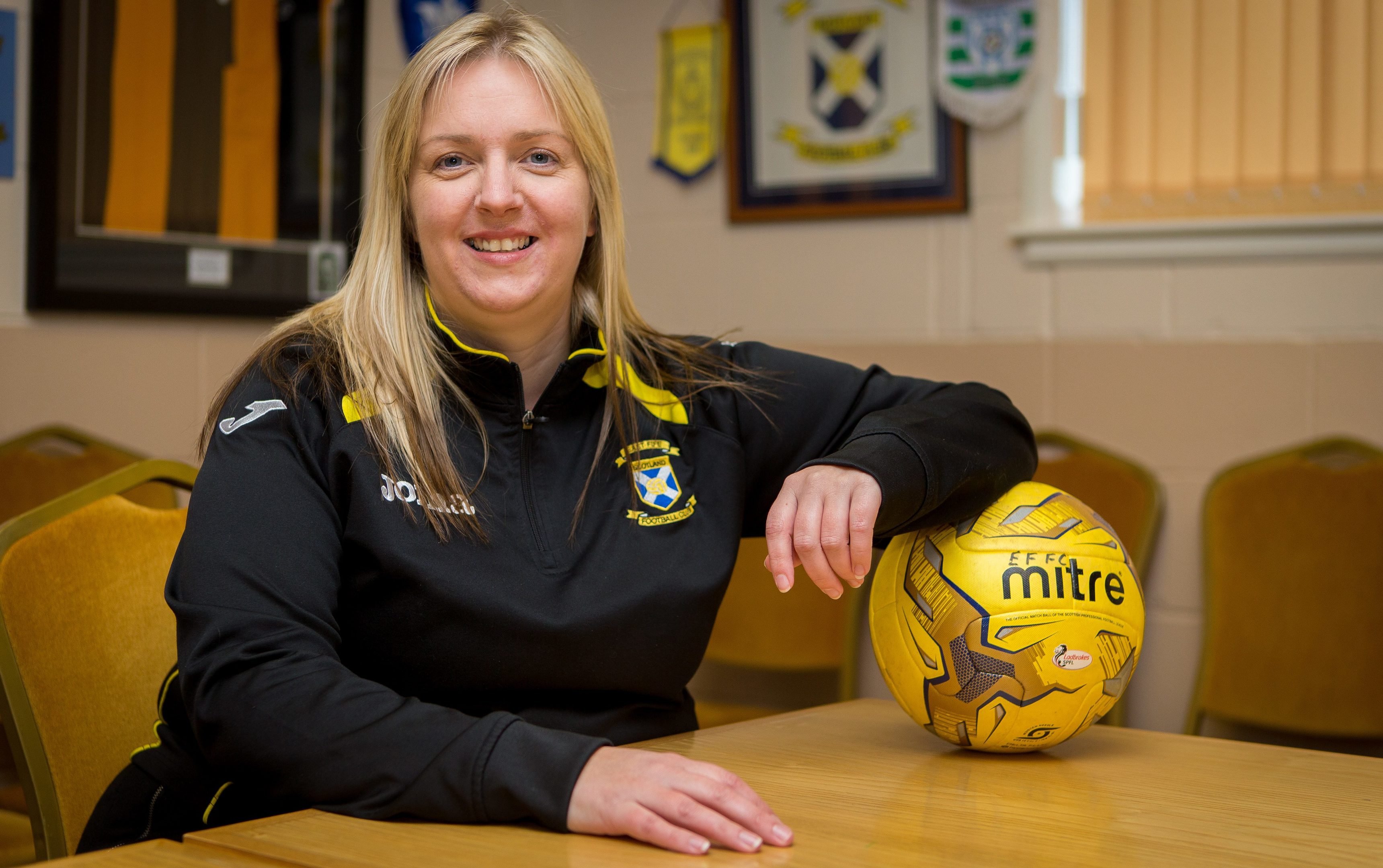 The scandal engulfing youth football should not overshadow the work of dedicated volunteers like Lorna McAuley, the head of East Fife Youth Academy. Michael Alexander meets a sporting heroine.
She has been described as the 'heartbeat' of East Fife Youth Academy.
Soccer mum Lorna McAuley oversees an incredible squad of aspiring football stars, including 15 boys teams, 19 after school clubs, an over-35s team and a Walking Football class.
Her commitment involves at least four evenings a week at meetings, events or training, and she spends most weekends at youth football games.
Yet when the St Monans-raised mother-of-three was growing up in the East Neuk, she barely paid any attention to the sport, beyond following her local amateur team St Monans Swallows.
It was only in 2010 when the former Macdonald Hotels waitress' eldest son Jamie  – then 10 – got interested in football that she found herself falling in love with the beautiful game  – in turn helping the academy become what it is today.
It was a fortunate coincidence for the young people of Levenmouth, Methil, and surrounding areas, since she quickly became a major driving force behind the successful academy which gives hundreds of them a positive channel for their youthful exuberance today.
"I was only into football a little bit growing up," Lorna, 37 explains.
"At the time I supported St Monans Swallows but it wasn't really a massive part of my life to be honest.
"It wasn't really something that girls did in those days!
"It was only when Jamie was interested in football I needed to find a team for him. My friend's son had just joined East Fife Juniors, as it was known back then. We came along to that. My son was about P6/7.
"By the time his little brother was asking to play, again I had to keep asking – is there an age group? "It's like everything else, they needed volunteers and I got roped in!"
Lorna first became administrator, then vice chairperson, and when East Fife Youth and East Fife JSC merged in 2013, she became head of the East Fife Youth Academy.
She has built a good rapport with the chairman of East Fife FC, which allows academy kids to interact with the club, either playing on the pitch at half-time, flag bearing, or attending matches.
Lorna tirelessly seeks out opportunities to benefit children within the academy, and the local community.
And it was this desire to open up football to everyone – no matter their ability – that drives her on.
"Back when I started , it was all about IF you were selected to play a game," she says.
"Only the best players got to play. But we have totally changed the philosophy of the club now. Everybody gets a game now.
"That's one of the reasons I primarily got involved. It's still a passion of mine now that there should be a place for every child to play football.
"It doesn't matter whether they are going to be your next superstar or not. If they want to play they should be allowed to play."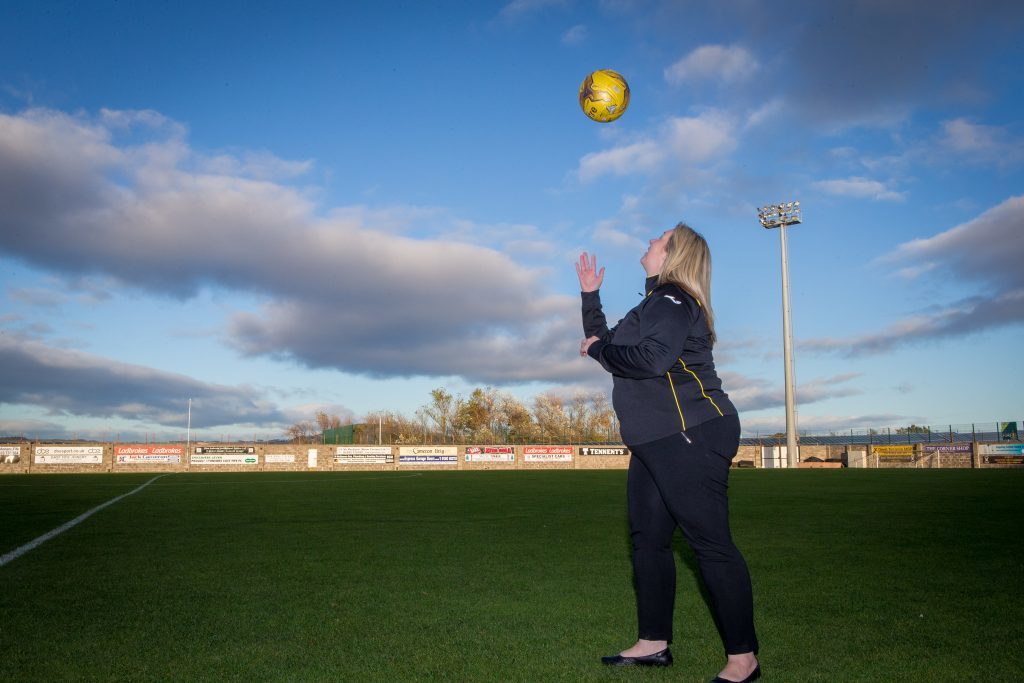 Today the youth academy has kids from as young as 18 months old doing parent and toddler classes, right up to pensioners doing Walking Football.
Everyone pays but there are football boot banks to help cover costs for those struggling in one of the most economically challenged parts of Scotland and limited sponsorship.
The benefits for the youngsters range from physical activity to mental well-being.
"If they are out the house twice a week training and a game at the weekend, that's three times they are not in front of an X Box, a television or sitting eating rubbish," she says.
"But it also gives parents a whole new set of family and friends. So many friendships are made at the football club. People you would not normally meet."
Lorna is particularly excited about plans to expand sessions at the new Levenmouth High School.
But she stresses that without the other three members of full time staff and 65 volunteers, none of the youth academy work would happen.