Celtic were not the only representatives of Scottish football in this week's Champions League action.
While Brendan Rodgers' men emerged with credit after a fine showing in a 1-1 draw at Manchester City, things were going very differently for the other Scots in action on the continent — referee Craig Thomson and his fourth official Kevin Clancy.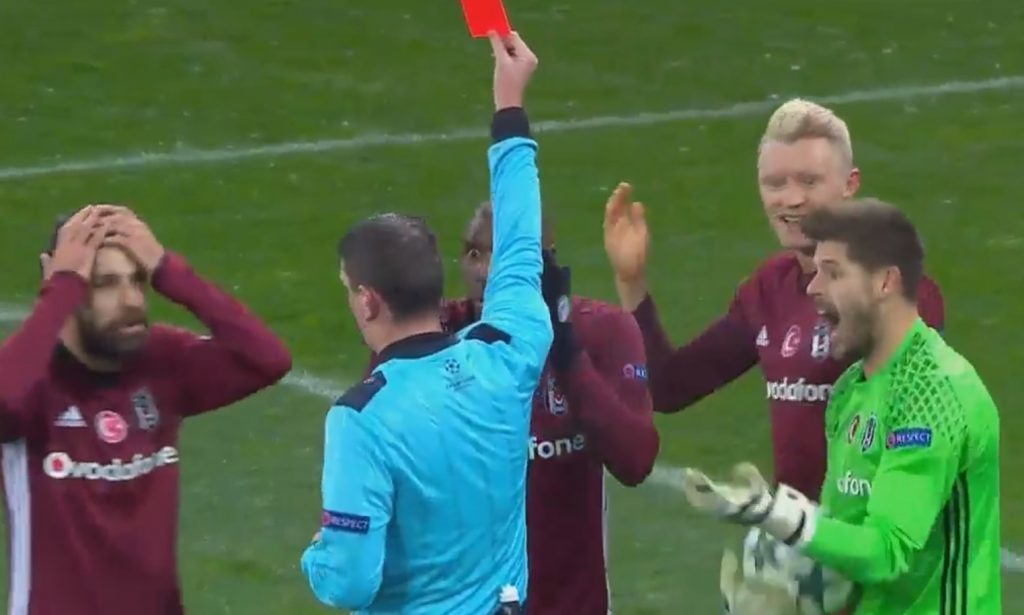 The pair were part of the Scottish team officiating at the Dynamo Kiev v Besiktas match in Ukraine, and they have become accidental internet sensations by sending off Besiktas defender Andreas Beck — a decision many fans have claimed is the worst of the season.
With the match still wide open at 1-0 to the home side, Beck raced back to challenge on-rushing Dynamo striker Derlis Gonzalez but he was shoulder-charged by the Paraguayan striker and crashed to the ground.
Gonzalez then tripped over the prone Beck, and he too fell over in the box.
A fair clash and play on? That's not how Thomson and Clancy saw it.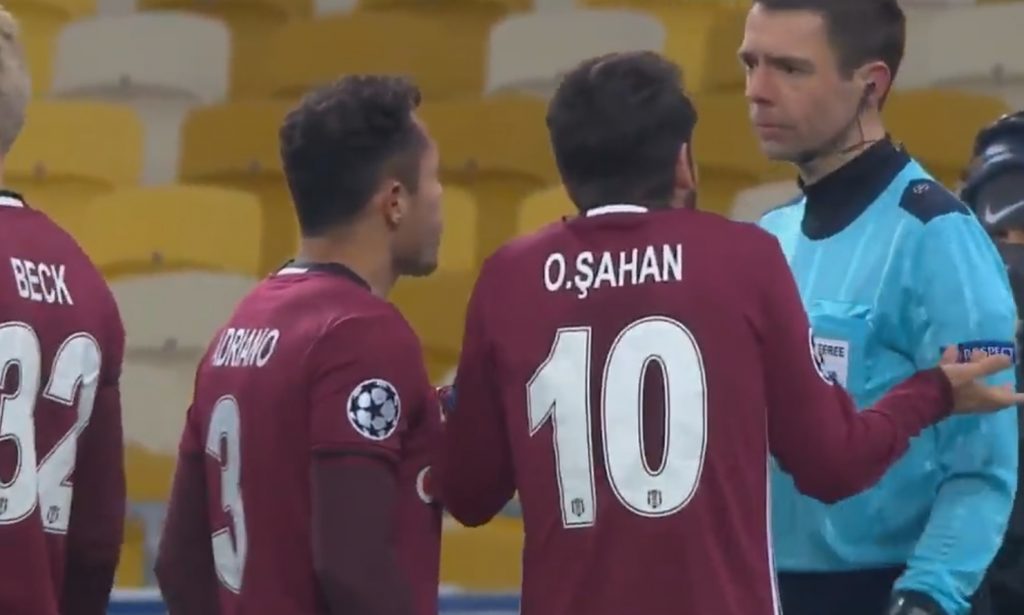 Ignoring the howls of protest from the Besiktas squad, the Scots duo decided on a penalty — and a red card.
Besiktas never quite recovered from the shock, going on to lose 6-0 and also having Vincent Aboubakar sent off.
Footage of the penalty decision has gone viral online, with thousands describing it as a disgrace. But others say Thomson was right — and that Beck kicked out at Gonzalez as he was falling to the ground.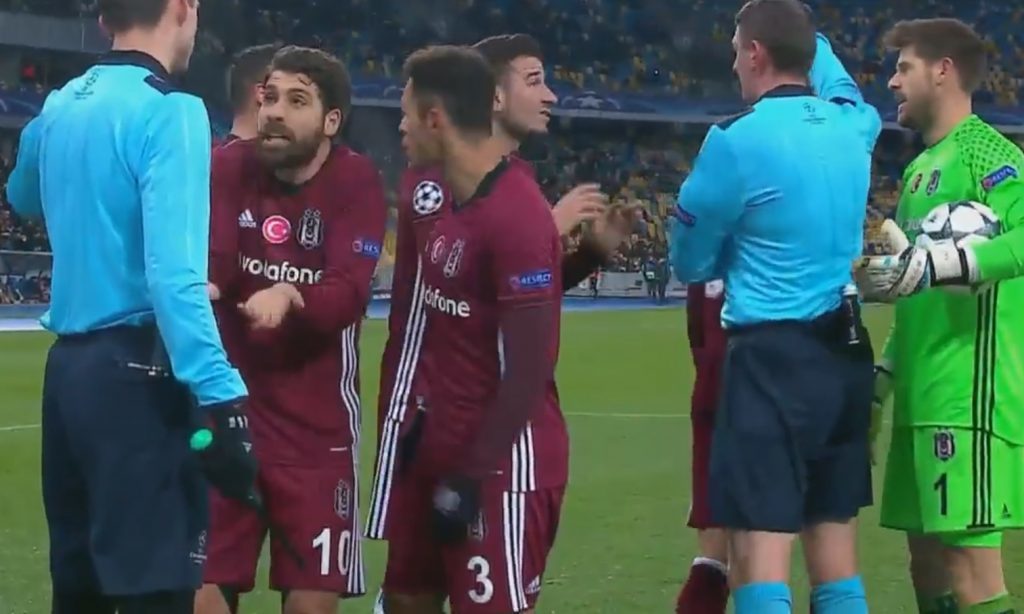 Fans across Europe have been arguing the rights and wrongs.
Jake Kaya said: "If a player had performed this bad they would never play football again, but when it comes to referees they will probably be refereeing the next world cup."
Andre Vespucci Andretti added: "That wasn't a pen, let alone a red card, clearly Besiktas got robbed."
But Farah Man-u Mohamed argued: "What referee saw was the defender overreacted because both players went for the ball they tried to use their shoulders and the striker was won the battle. The defender knew what he was doing after he went down. This is not the worst decision a referee has ever made."
Scot Iain Coull added: "Everyone commenting can all agree that the decision made was terrible, but please take a moment for us Scottish football fans that have to watch these referees every week!"
What do you think?