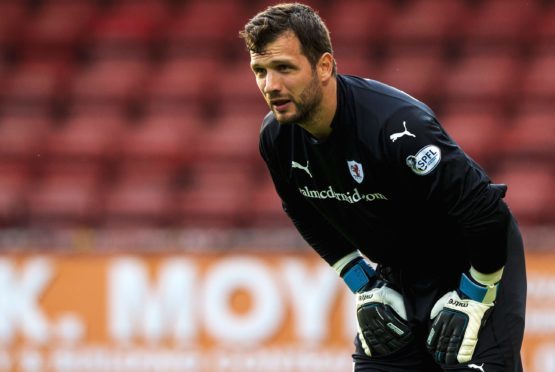 Raith batteries may have been recharged and niggles healed but Kevin Cuthbert admits the recent enforced break from meaningful action was still a real pain.
Rovers last played on November 22 against Ayr with the two Saturdays since seeing them kicking their heels.
They didn't have a Scottish Cup tie a fortnight ago and then last weekend's home meeting with Morton was postponed because their opponents had their frozen-off cup match rescheduled.
Now, "Cat" and the rest of the Raith players are looking to take out their frustrations in Paisley this afternoon against a St Mirren side who finally broke their Championship duck in midweek by beating Queen of the South.
The 34-year-old keeper said: "The break became a bit of a pain and we were just desperate to get a game.
"With Falkirk having won games, we are now fifth.
"I think when you start chasing your tail it is not ideal and the weather has actually been OK which made it even harder.
"Last Saturday was a nice day but that's the way it goes.
"I have experienced that the last couple of years I have been here with games being off but we will just have to move on and set ourselves up for Saturday.
"St Mirren have had a couple of games since we last played so they might be a little bit tried or fresh because they won in midweek.
"We will certainly be fresh and a few of the boys have had the chance to sort out some niggles so we will go into the game with confidence.
"We will take the break as a positive and maybe a chance to forget our last couple of performances which haven't been great."
The break was even more frustrating for Cuthbert as he has already had a spell of inactivity this season because of injury.
He was sidelined from August 6 to September 24 after suffering a painful dead leg.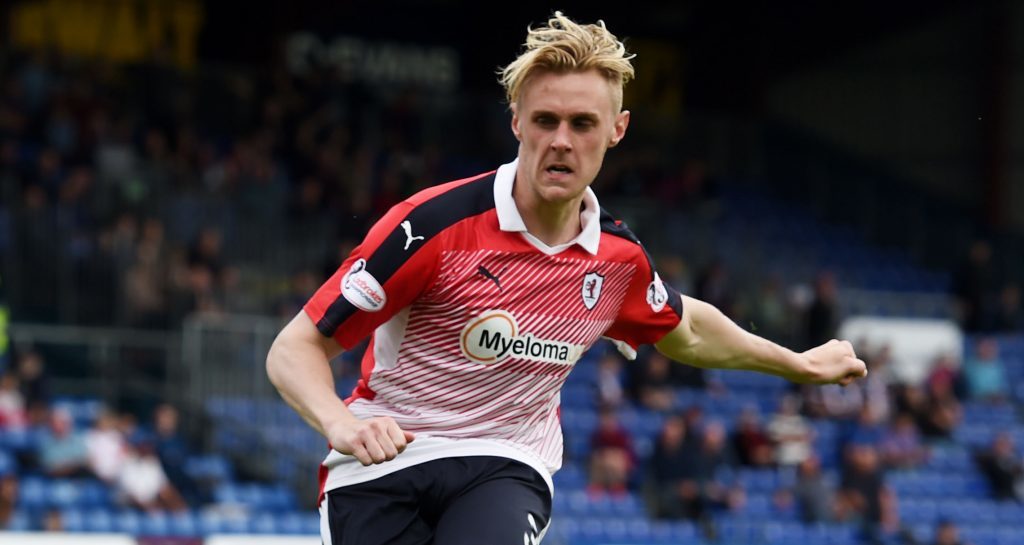 Cuthbert added: "It was just above my knee. I blocked a shot against Ayr and Kevin McHattie slid in and his knee hit my leg. It was a bone impacting on a muscle.
"I refused to come off during the game which was probably a bad thing. I didn't do myself any favours long term staying on.
"We won the game so I was quite happy when we walked off but I didn't realise I was going to be out for so long after it.
"There was a pool of blood and you just have to wait for it to disperse.
"There isn't much you can do and it wasn't like a traditional dead leg. I have had them before and continued to play but it was a case of just waiting for my body to clear the blood.
"When I trained I felt fine but I couldn't bend my knee properly.
"So it was over a month before I was fit again. There wasn't a lot of pain, it was just restricted movement which was a nightmare.
"But I have been back for a few games now."
Cuthbert made headlines last month when he put the gloves he wore during the Fife derby with Dunfermline up for auction to help raise awareness of the plight of Ava Stark.
The Fife three-year-old was in urgent need of a bone-marrow transplant and thankfully a donor has now been found.
Cuthbert said: "I am absolutely delighted for Ava.
"They got much more money than I ever thought they would for my gloves.
"I think it was around £290 but more importantly she has got her transplant.
"I wish her all the best and hope everything gets sorted out.
"When I read about it in the match-day programme and having daughters myself, I couldn't imagine being in that situation.
"I just wanted to do whatever I could which wasn't a lot but the most important thing is she got what she needed. I just glad it's done."