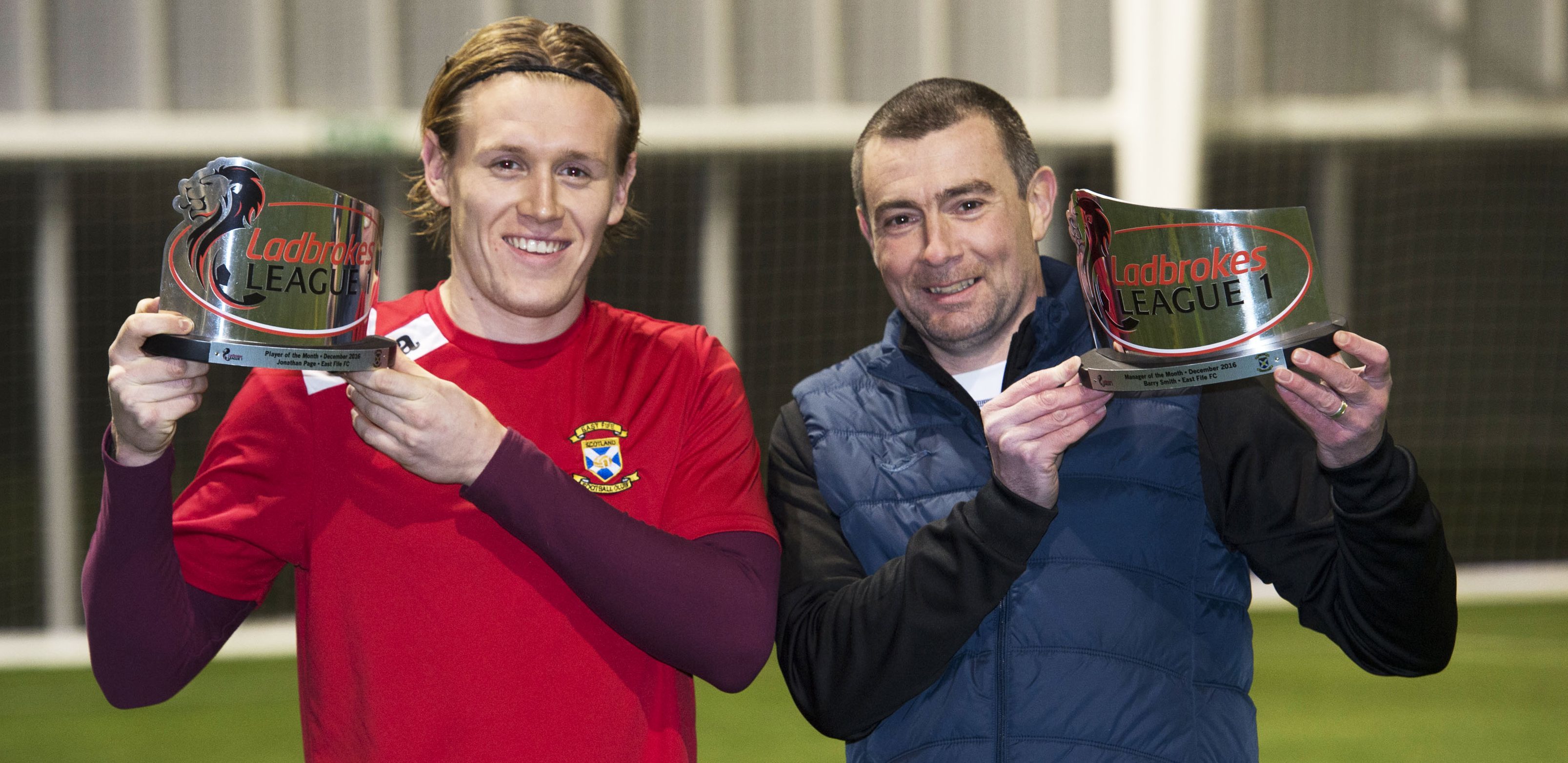 East Fife boss Barry Smith has been named Ladbrokes League 1 Manager of the Month for December.
The 42-year-old only took over at Bayview on December 13 after Gary Naysmith moved to Queen of the South.
However, Smith's team have triumphed in all four matches since he became manager and in a notable double East Fife defender Jonathan Page has also won the Ladbrokes League One Player of the Month award.
Smith said: "It is nice to get a little bit of recognition, but having just come into the job, a lot of the credit has to go to the players.
"They've given me everything in their performances since I've come in which has resulted in the run we've been on and I'm delighted with the way they've gone about their business.
"I knew some of the players and I knew a few of them had played at a higher level, but the work rate and work ethic is something that wins half the battle right away.
"Their attitude towards training and playing has been excellent since I came in.
"We don't look any further ahead than Saturday's game against Airdrie. I think it can be too easy to get ahead of yourself and pick up points before playing games.
"We're simply always concentrating on the next game and we'll do that throughout and see where it takes us."
The East Fife post is a part-time one and Smith, who was formerly manager at Dundee, admits he would ultimately like to return to full-time management.
However, at the moment, he is just fully focused on doing well at Bayview.
He added: "I went to Dundee and went to Alloa and had success there, but do I want to get back into full-time management? Of course I do, but I'll only do that if I'm successful here. All my thoughts are on doing well for East Fife."