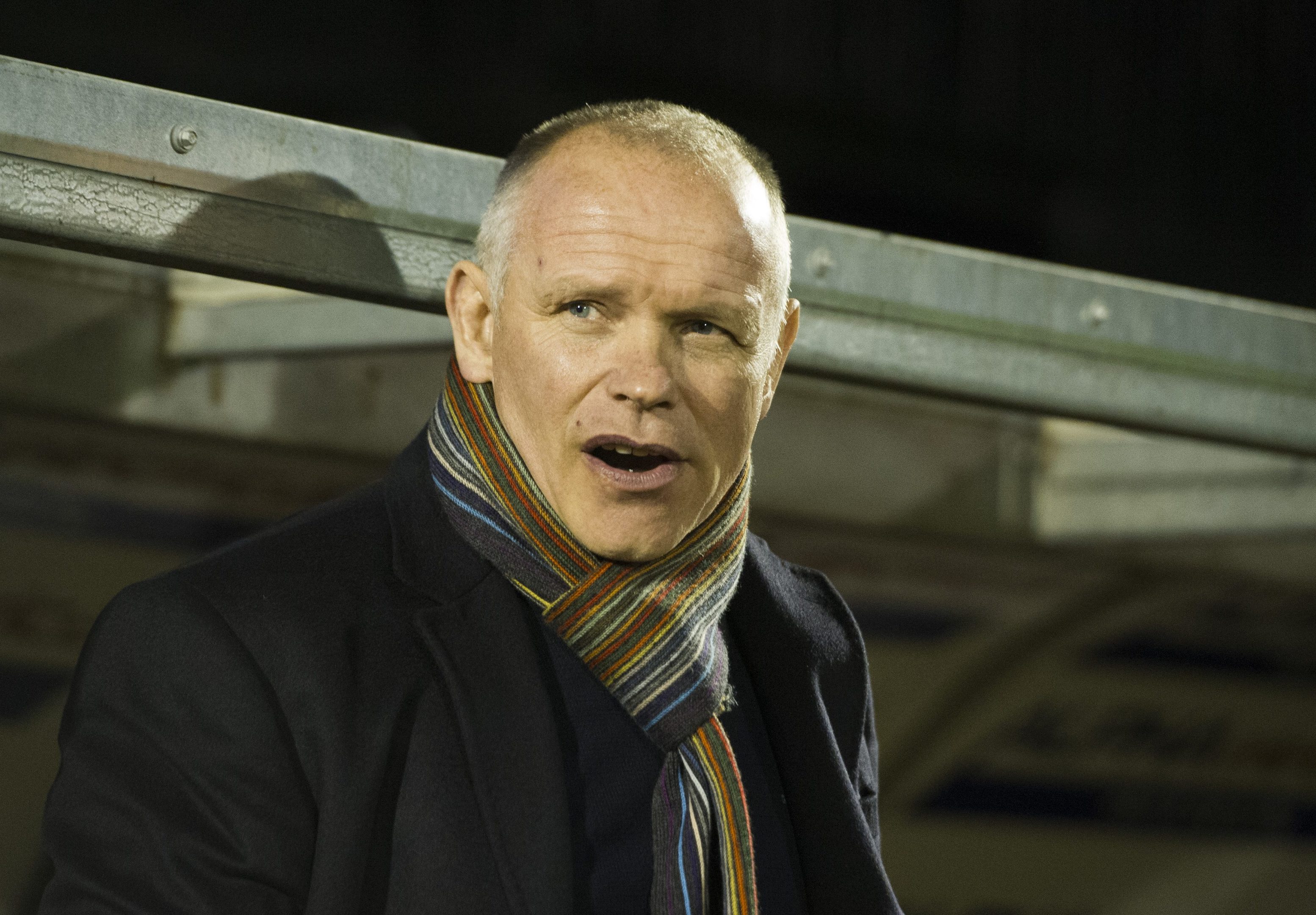 Raith boss John Hughes admits he is looking for his players to find that magic switch to help turn them into "matadors" to win Saturday's crunch clash with Fife rivals Dunfermline at East End Park.
Rovers slipped to eighth in the Championship table – just three points above bottom placed St Mirren – on Saturday following their defeat at Falkirk while Dumbarton leapfrogged the Kirkcaldy side by beating Morton.
Ironically, the Sons' win came courtesy of a solitary goal by Lewis Vaughan – who is out on loan from parent club Raith.
The Bairns defeat was also compounded by injuries to Ross Callachan and Kyle Benedictus with skipper Jason Thomson missing the game altogether after being injured in training.
Hughes jokingly confessed he felt like throttling Vaughan after his winner for Dumbarton saying, "Wait until I get a hold of Lewis, I'm going to absolutely strangle him!
"We could do with him back, but it was a decision made at the time."
Vaughan aside, the Stark's Park boss also continues to be frustrated by his side's inability to replicate what they produce on the training paddock when it matters on a game day.
He added: "You can watch our training and say 'that looks sharp'.
"They are popping it about, linking up, looking like players. But I've played with guys like that – training-ground players. You need to take that onto the pitch.
"I've seen many guys go out there and fluff their lines. You have to walk out of that tunnel and say, 'I'm a matador, you're the bull, I'll dictate the play'.
"The effort and commitment, that's not in question.
"In terms of looking after the ball and being a better team than them (Dunfermline), I don't know if we are good enough to do that.
"But to go and win the match we are going to have to be.
"So they are going to have to stand up and find that magic switch that turns them from training-ground players into match-day ones to go and express themselves."
Meanwhile, Raith were left red faced after prematurely celebrating a youth title triumph – only to realise they could still be caught.
Craig Easton's side thought they had secured the Development League East when goals from Bobby Barr and Jonny Court saw off Berwick Rangers 2-0 on Monday night.
The team's official twitter feed even posted a picture of the squad celebrating in the dressing-room with champagne in hand.
However, that was swiftly deleted when it became apparent that, due to their games in hand, Forfar Athletic could still catch the Fifers.
And while Easton's first season in charge of the Rovers' academy remains almost certain to herald a title win for the former Dundee United midfielder, his maths skills left plenty to be desired.
The club later tweeted: "Massive Apologies. @craig8easton's (Easton) had a nightmare with the maths. Forfar can still draw level on points. So the champagne's back on ice."