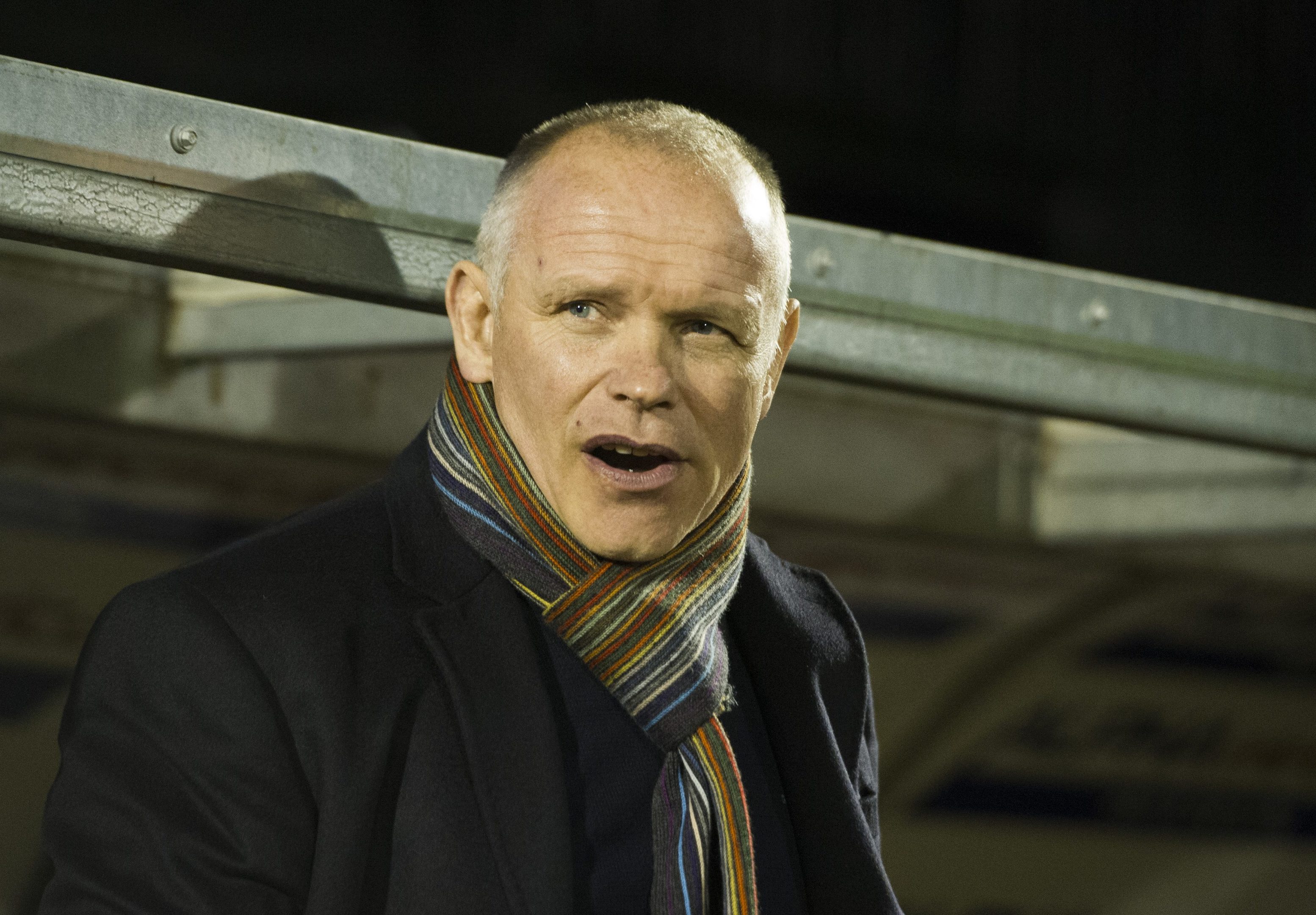 Raith manager John Hughes is brutally honest in his assessment of the respective qualities of his side and the team they will face at Easter Road tomorrow night.
Neil Lennon's Hibs outfit may have lost the William Hill Scottish Cup semi-final against Aberdeen at the weekend but they already had the Championship title well sewn up.
The Stark's Park boss is in agreement with his opposite number's assertion that the Edinburgh side are more than capable of competing in the Premiership top six next season.
It is this campaign, though, that Hughes is more concerned about with Rovers perched precariously third bottom of the league just one point ahead of St Mirren in 9th and three in front of rock bottom Ayr.
However, he insists his players have to embrace the daunting Hibs challenge – otherwise there is simply no point in pulling on the jersey.
Hughes said: "We are where we are. We are there for a reason but it has to inspire you.
"You have to handle it and embrace it. It has to get you excited – if it's the other way, then don't put the strip on, simple as that.
"You shouldn't be playing football if it's the other way.
"Listen, Hibs are miles in front of us. That's why they have won the league.
"Hibs could play a second string and there is still a game on.
"There is no getting away from it but we acknowledge that fact and we will take that on.
"It just makes the fight all the better so we will have to make sure we are right at it. If we are not mentally together, there's not a trust and we don't stick to the game plan, then we will get undone.
"If we are shrinking violets and it affects us then there will only be one outcome – Hibs will win it.
"Hibs should win. They have better players.
"I heard Neil's interview the other day when he said what he has is good enough to be in the top six so they are miles in front of Raith Rovers.
"That's what we are up against – that's the task that's in front of us.
"Absolutely brilliant!"
Raith will go into tomorrow night's game having had a few extra days to prepare and buoyed by their last result when they beat Morton at home.
However, Hughes is aware that his side cannot afford to up their game for one-off results, they have to be consistent in their vital three remaining league games.
He said: "We know what's at stake and we have to be at our best.
"The whole thing is about our mind-set.
"It is a great venue to play your football and we have to go there and make sure we are at it.
"I am seeing improvements as the weeks go by, that's for sure.
"But we can't go on that rollercoaster in terms of performances –
We need to be more consistent.
"If we can do that, we have a chance of winning games."
Rudi Skacel will miss the game through suspension while on-loan Hibs player Danny Handling cannot feature against his parent club.