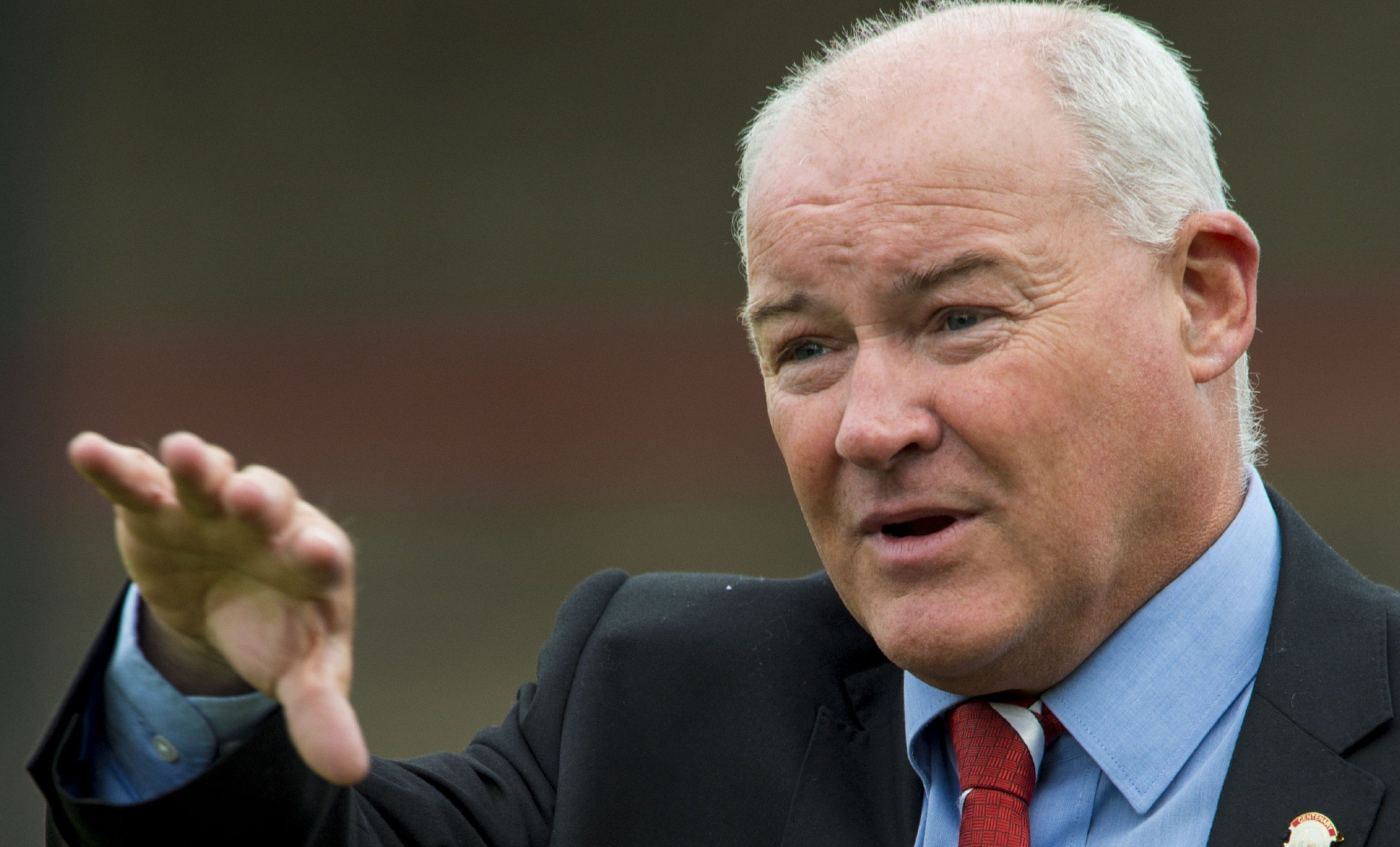 Brechin chairman Ken Ferguson has moved to "dispel the myth" that the club do NOT want to be promoted this season.
City secured their place in tonight's Championship play-off final with Alloa, courtesy of a remarkable win against the odds on penalties against the full-timers of Raith Rovers in Kirkcaldy on Saturday.
The first leg with the Wasps takes place at the Glebe this evening with Ferguson issuing a rallying call to the club's supporters to come along and back Darren Dods' side.
Of course, if Brechin did ultimately go up to the Championship, it would have huge implications for the club.
However, the chairman is insistent that no-one is content just to soldier on in League 1 and instead they are determined to realise their promotion dream.
He said: "We would like to thank everybody who made the journey to Stark's Park on Saturday.
"I think we all witnessed a remarkable game, the way it ebbed and flowed.
"The effort the players put in was simply tremendous.
"They have earned the right to play in the final now and we will be at home at Glebe Park on Wednesday night with a 7.35 kick-off.
"We truly hope that all our fans make the effort to come along to the game as it's vital that we make best use of home advantage.
"We have reduced the admission prices (to £10 for an adult) and under-16s will get in free of charge."
Ferguson added: "So please do everything you can to encourage friends, family and colleagues to come along to the game.
"We need a good, strong home support to get behind the team and give us the best chance we have of progressing to the Championship.
"And let's please dispel one myth – the club do want to go up if that opportunity arises.
"We want to do everything in our power to achieve that aim now that we have the chance.
"We know the game will be difficult as Alloa have some excellent players but if we can get off to a good start in the home game, then there is everything to play for.
"So please show the manager and players that the community is behind the team by coming along and supporting us on Wednesday night."