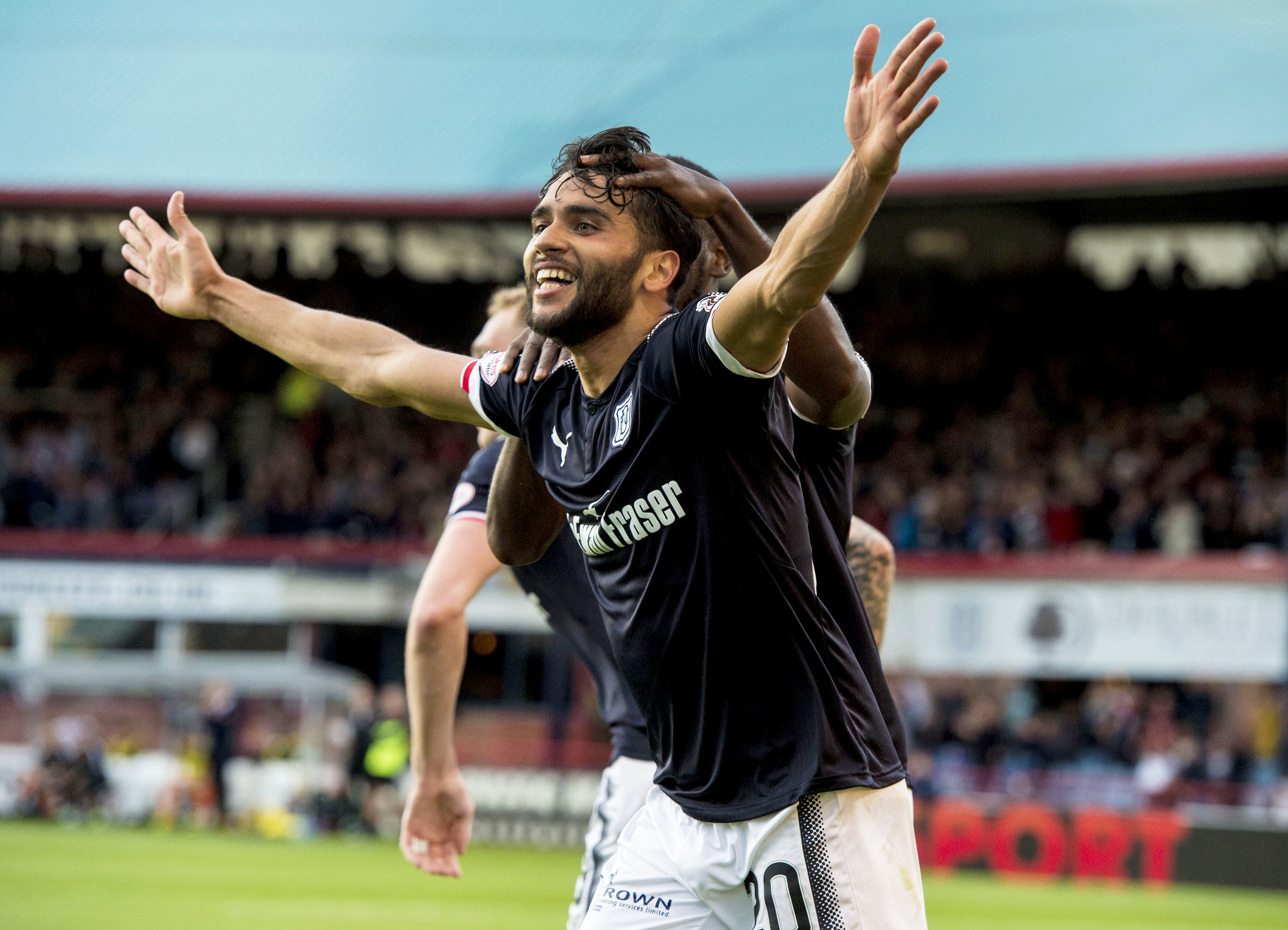 The Dundee derby returned to the city for the second time in the space of just two weeks last night – following an absence of more than a year.
The Dark Blues came out victorious in the clash at Dens Park, which ended 2-1 and earned the side a place in the quarter-finals of the Betfred Cup.
It comes after Dundee United won the last clash between the rivals on penalties just a week and a half before.
While the match had fans from both sides on the edge of their seats, it also earned praise from punters across the country.
VIDEO: Stunning El Bakhtaoui derby strike sends internet (and Dundee fans) wild
Pundits and footy lovers across the board took to social media to applaud the quality of football on show, with many praising it as a great advert for the Scottish game.
What a game! Superb Dundee derby ?? https://t.co/kWbZ8CuqKN

— Thomas McGuigan (@BBCthomasmcg) August 9, 2017
Dundee derby was brilliant. I love Scottish football when it's like that, reminds me of the Airtricity League a lot. Tons of passion.

— Patrick Appleton (@Pat_Appleton_II) August 9, 2017
https://twitter.com/corcaighbhoy/status/895386856044597249
Might just have a wee sneaky dram after watching the Dundee derby! Great game and result for Dundee. Our Scots fitba at it's best

— Ross Macpherson ?? (@roscoemacphers1) August 9, 2017
Who says Scottish football is boring, Dundee Derby was magic tonight!⚽️

— Scott! (@ScoootCaampbell) August 9, 2017
Really enjoyed the #DundeeDerby further proof that Scottish game is entertaining. 3 great goals & everythin else you'd want @chris_sutton73

— Grim (@grahamcampbell9) August 9, 2017
https://twitter.com/jamietsmyth/status/895386518134587392
Dundee Derby – another great advert for Scottish Football. ??

— Steve Peacock (@StevePeaco) August 9, 2017
Really entertaining Dundee derby. Home team very good value. Impressive side on this performance

— Tom English (@BBCTomEnglish) August 9, 2017
Dundee derby has it all, great game! ?⚽️

— Samantha (@_SamCunningham) August 9, 2017
After that contest it's a pity we won't have yet another Dundee derby in the next round ? #davesfootballtravels

— David Stoker (@davidstoker_lfc) August 9, 2017
Great game of football there #DundeeDerby ?

— Darren Engleby (@DarrenEngleby) August 9, 2017
Thoroughly enjoyed the Dundee derby tonight.A great advert for Scottish football and some cracking goals.Well done @btsport

— Jim McLaughlin (@jimtim45) August 9, 2017
Scottish football is dying eh? Dens Park is rocking tonight. Absolutely brilliant advert showing that on BT! #DundeeDerby

— Ryan Herity (@RyanHerity1) August 9, 2017
Very enjoyable Dundee derby. Looked great on the telly.

— Derek Rae (@RaeComm) August 9, 2017
In footballing terms, the Dundee derby has to be the best in Scotland. Every one without fail is an epic slugfest.

— Christopher Hutton (@Partyh) August 9, 2017
Great atmosphere last night, the boys loved it #DundeeDerby pic.twitter.com/f7Dzx0JL6a

— Keith Gibson (@kgibson8) August 10, 2017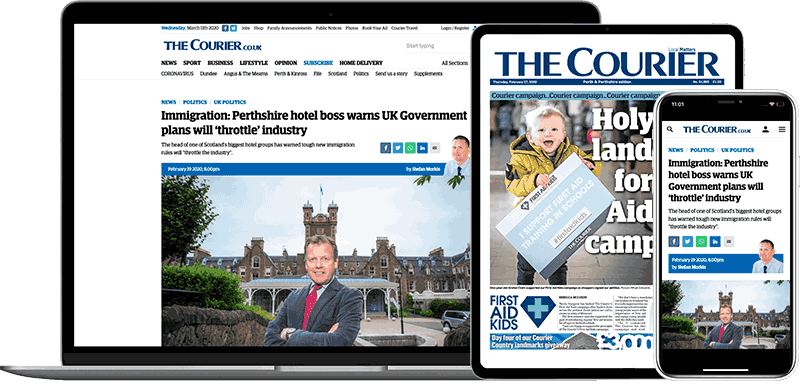 Help support quality local journalism … become a digital subscriber to The Courier
For as little as £5.99 a month you can access all of our content, including Premium articles.
Subscribe