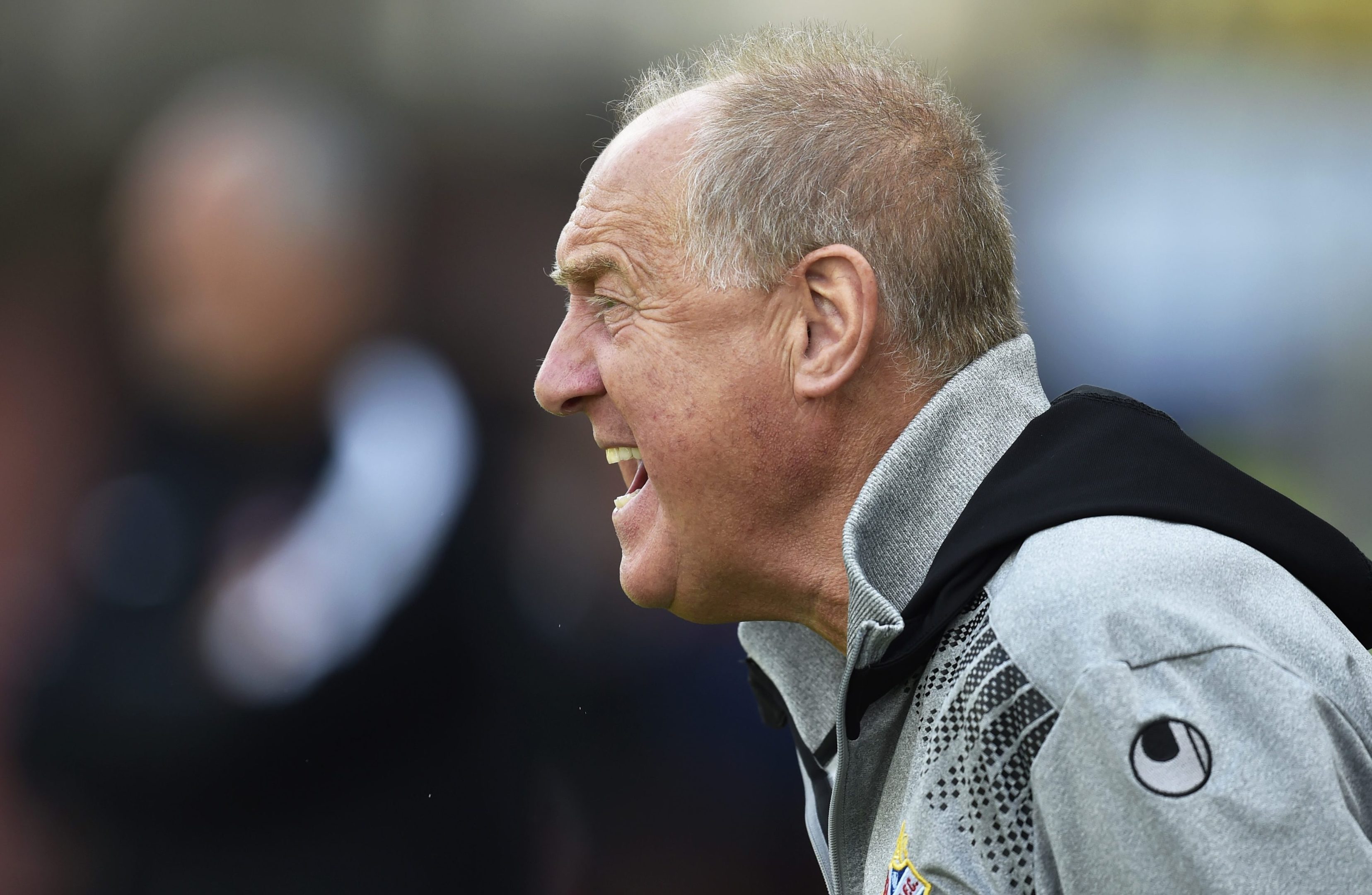 Lack of firepower was the reason that Cowdenbeath lost their clash with Berwick Rangers on Saturday.
Not having a fit striker available was a key element in the make-up of the game, with Josh Morris out and Cammy Muirhead failing a fitness test before the match.
Billy Brown's side went with Ali Smith and Robbie Buchanan as their main strikeforce and while both tried very hard they just could not apply the finishing touch.
Managerless Berwick came to Central Park with a plan to defend in depth and hit on the break and it worked but the Blues had more than enough chances to have won the game.
The goal came after 19 minutes when a cross from Michael McKenna was perfect for former Cowden player Aaron Murrell to head home from only eight yards out.
There were chances for Smith and Buchanan in the first period but their finishing was off target, then in the opening stages of the second half Berwick keeper Robby McCorrie defied Fraser Mullen and Buchanan and with almost the last kick of the game Smith hit the post.
Brown was disappointed with what he saw, saying: "The first half was not good from our perspective.
"We let them have too much of the ball and losing a goal the way we did after around 20 minutes gave Berwick something to defend and they did that bravely.
"However, in the second half it was all about us attacking and we had a good few attempts on goal but could not beat their keeper.
"He did well but we really should have been able to tuck at least one of the chances away."
Brown added: "We really lacked a cutting edge. Yes, we were without a couple of forwards but we should have looked to put away at least one of the chances we had."
The result let the managerless Berwick team go ahead of Cowdenbeath in League 2 and now only three teams are below the Blue Brazil.
Berwick caretaker boss Myles Allan, who said he would not be interested in the manager's post, admitted it was not pretty stuff to watch for the fans.
He said: "I felt we had to look to make things as difficult as possible for Cowdenbeath and come with a solid defensive structure. Getting the break of a goal in the first quarter really lifted the spirits."