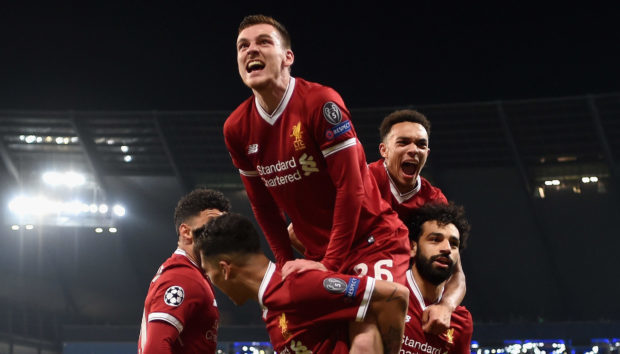 He's the former Dundee United player who's won the hearts of millions of Liverpool fans.
And Andy Robertson said the Reds' victory against Manchester City at the Etihad Stadium in the Champions League quarter-finals on Tuesday evening was one of the highlights of his career.
The left-back spoke to the Liverpool FC website following the 2-1 win, which put the side through to the final four of Europe's top footballing competition 5-1 on aggregate.
After being asked if being a key part of the Reds' second victory over Man City in the space of a week was the best moments of his footballing career so far, he said: "I would say so."
He added: "Getting to the semi-finals of the Champions League as a wee boy you grow up watching these tournaments and you think what it's like to play in it.
Andrew Robertson didn't just star DURING Liverpool's Champions League win over Porto — he also bossed it at full-time
"We've just knocked out one of the best teams in Europe at the moment. Luckily we've managed to do that and we are in the semi-final.
"Hopefully I'll get a chance to play in the games and lead this club back to a final – and hopefully a sixth Champions League.
"The first half was tough going. But over the two legs I think we deserved it and we are in the semi-final."
Robertson, who played for the full 90 minutes, fought back from injury to earn his place in Jurgen Klopp's starting XI.
The Scottish international's path to Champions League football has been meteoric, rising from Scottish League One side Queen's Park FC through to Dundee United, Hull City and eventually Liverpool.
Robertson's skill and passion quickly earned him an army of fans in The Kop after being selected as the team's starting left-back by Klopp midway into the 2017-18 season.
He was a fan favourite at Tannadice during the 2013-14 season.
Robertson left Dundee United for Hull City in July 2014 and played for the side until being bought by Liverpool for £8 million in summer 2017.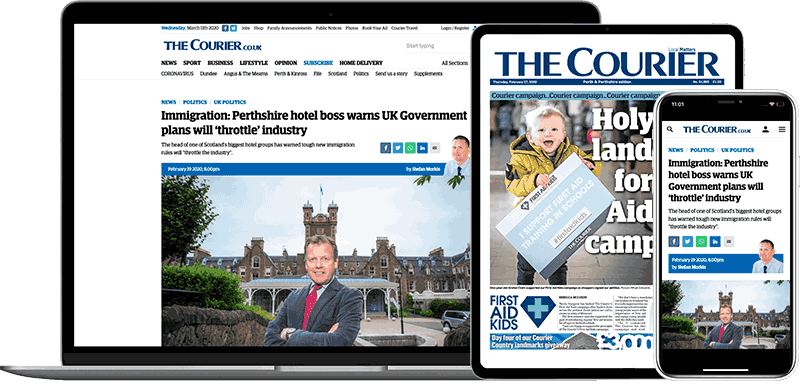 Help support quality local journalism … become a digital subscriber to The Courier
For as little as £5.99 a month you can access all of our content, including Premium articles.
Subscribe