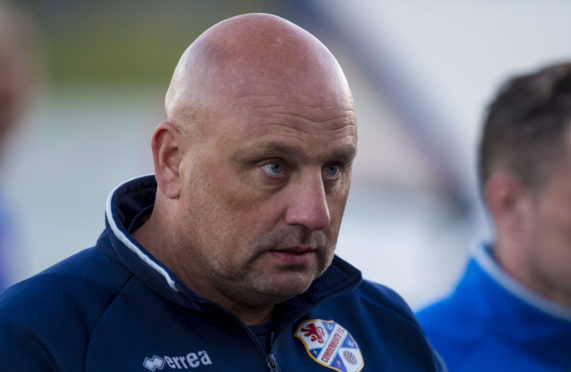 Cowdenbeath manager Gary Bollan is playing down the prospect of a grudge match against Cove Rangers.
The Blue Brazil met the Highland League champions at the end of last season in the pyramid play-off and the outcome was decided in a bruising second leg encounter that the Fifers won 3-2, which was marred by the Aberdeen side having three players sent off and an ugly brawl between both sets of players and coaching staff.
Both clubs were fined by the SFA with Bollan's assistant Ian Flaherty and Cove boss John Sheran given two match touchline bans.
Bollan is adamant that the punishments handed out by the governing body brought the matter to a close.
He said: "It was all done and dusted after both clubs were punished for it. Both Cove and ourselves are dealing with new challenges this season and that includes getting three points from this game.
"There is no bad feeling lingering here and I am sure that will be the case with Cove as well."
Winning this game could ignite a push for qualification should Hearts suffer a points penalty for fielding Andrew Irving ineligibly against Cove in midweek, however Bollan is not concerning himself with that.
He said: "It could have added significance after the Hearts announcement however we have got to play this game on its own merits as opposed to thinking about what could happen in the future.
"This game is all about winning three points. It has nothing to do with what happened back in May or what could happen to Hearts.
"We have played well in our two games so far including the 5-2 defeat from Inverness. There were a couple of decisions that went against us and saw Caley awarded goals so we know that playing-wise we did OK
"We improved from the Raith game and that was pleasing and we will need to improve again as Cove did well in their two games against Inverness and Hearts."
Bryan Gilfillan and Kris Renton are both available, giving Bollan a full squad to choose from.