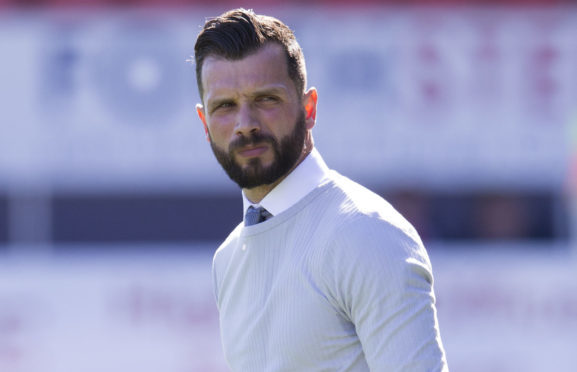 Raith Rovers chairman Bill Clark has revealed that the interview process to identify the man who will become the new Stark's Park manager should begin next week.
The Kirkcaldy club have been inundated with applications for the post ever since Barry Smith's shock decision to resign as boss two Tuesdays ago.
More than 40 candidates have emerged with the board of directors meeting on Monday night to discuss the names in the frame and to narrow down the list of possibilities.
Former Old Firm players Massimo Donati, Barry Robson and Nacho Novo as well as ex-Killie boss Lee Clark are understood to have forwarded their CVs.
However, the chairman admitted that some of the people under consideration are currently employed by clubs and as such Raith will need to ask for permission to interview them.
Clark said: "As of Monday night, the amount of applicants was standing at 40-plus and I am still receiving calls from agents asking if we would consider others.
"So it is certainly in the mid-40s now.
"We discussed what we had on Monday night, sifted through the applications and that has left us with about 10 or 12 who we are seriously considering.
"We are meeting again next Monday and we are going to try to reduce that again to about five or six before we notify anybody we are going to interview them.
"So it is still all completely confidential. Some of these are people are between jobs while others are employed at the moment so we would have to approach those clubs first to ask permission to speak to them.
"So for that reason, we are keeping everything very tight just now.
"It will become much clearer I think after Monday night. We would expect to start interviewing after that.
"In the meantime, Kevin Cuthbert will continue to look after the team at Brechin on Saturday."
Assistant boss Cuthbert, who is understood to have thrown his hat in the ring to become the permanent manager, was also in charge of the team last weekend as they slumped to a 5-0 defeat at Ross County in the Irn-Bru Cup.
When asked if what happened in Dingwall had in any way accelerated the process to find a new man for the Stark's Park hot-seat, Clark replied: "I would say no.
"Ross County are definitely the best team we have played this season and that includes Inverness and Hearts.
"I thought they looked really good, almost a Premiership team in waiting.
"I would think they have a strong chance of winning the Championship this year.
"We certainly didn't expect to lose by the score we did but it doesn't affect anything (in manager search).
"The point is we are not rushing this. We have to get this right given where we are and our ambition to get back into the Championship.
"We are dealing with it as professionally as we possibly can, trying to cover every eventuality which isn't easy.
"We are taking our time with this – it is a considered approach."