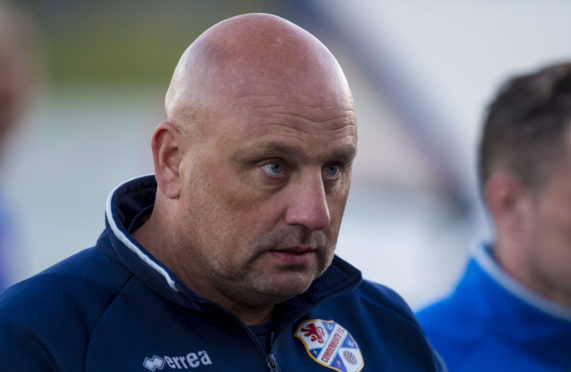 Cowdenbeath manager Gary Bollan knew the Blue Brazil faced climbing a huge Scottish Cup mountain against Rangers when the draw was made.
After taking in the Light Blues' 3-0 win at Livingston on Sunday, Bollan was left feeling that huge mountain is even bigger.
The sides meet at Central Park in the fourth round tonight, 12 days after the tie was frozen off, and Bollan used the extra time to catch up on Steven Gerrard's side.
The one-time Ibrox defender was impressed.
Bollan said: "I knew it would be a tough task as soon as the draw was made but it could be even tougher than I first thought.
"I learned a few things about how Rangers set up and play but I also learnt that they are a very good team when they click.
"We will have a huge job to do to stay in the game if they play to the level I saw at Livingston."
The game looks certain to go on after both clubs jointly funded a pitch "incubation system" with Bollan admitting that the delay has not dampened any spirits.
He said: "The keenness for the game remains the same for the players.
"It will still be a great night for them and for the club against top-class opponents.
"All I can ask is that my players play to the level they are capable of.
"We will look to make it as difficult as we can. If we can attack them then we will and whilst I want the players to enjoy the experience, I want them to make it as difficult as they can."
Cowden go into the game after losing 1-0 to Clyde at the weekend and dropping two places to seventh but Bollan is quick to point out that the Fifers are progressing and are in the best shape they have been in for years.
The manager added: "After four really disappointing seasons we are moving in the right direction as a club.
"We will take dunts along the way, I have to accept that, and Saturday was a dunt. However,  our players are improving individually and as a group.
"We are pleased with where we are compared to a year ago and this is a game that we can look forward to and not fear as we might have then.
"Whatever happens we will keep looking to move in the right direction."
Bollan's side is at full strength with no injury or suspension worries.