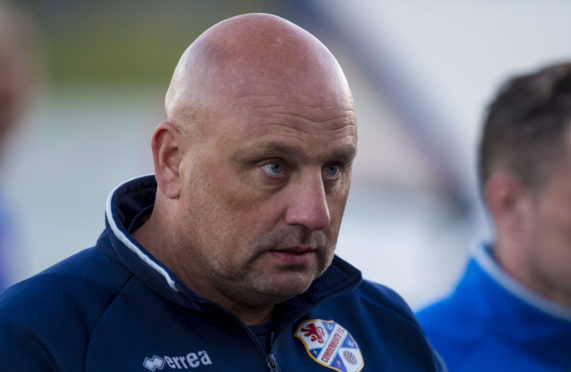 Cowdenbeath host Annan at Central Park and manager Gary Bollan is contemplating giving on-loan Dundee striker Matty Henvey his first start since joining the Blue Brazil last month.
The 19-year-old netted his first goal for Cowden last weekend when he came off the bench and scored in the 1-1 draw at Hampden against Queen's Park in League Two.
Bollan said: "When Matty was introduced he played in the manner that we knew that he could.
"He plays right on the last defender's shoulder and when he got the chance last week he was onto it in a flash and took it well.
"He has given me food for thought in terms of starting this one.
"A draw was a fair result last Saturday but I was disappointed that we never held on especially after scoring late on ourselves.
"It was a bit of a needless penalty to give away but we have moved on and all our attention is on beating Annan and Matty can help us with that."
Bollan is keen to stress the importance of the meeting with the Galabank side.
He explained: "They have been doing well recently and taken seven points out of  nine from the top three in their last three games.
"They have won at our place and we have won at their place so both teams will be confident about getting a win.
"Annan sit in fourth place and we want to make them feel uncomfortable there so this would be a terrific game for us to win ahead of playing our game in hand against Albion Rovers on Tuesday night.
"I am pleased with how we are progressing but we believe that we can be competing in the top half of the table.
"This game will go a long way to seeing if that is correct. If we win, we will have taken a big step forward."
Jason Talbot remains out injured with a knee problem, with Bollan hoping to add a defender from a Cahmpionship club o on loan before kick-off.