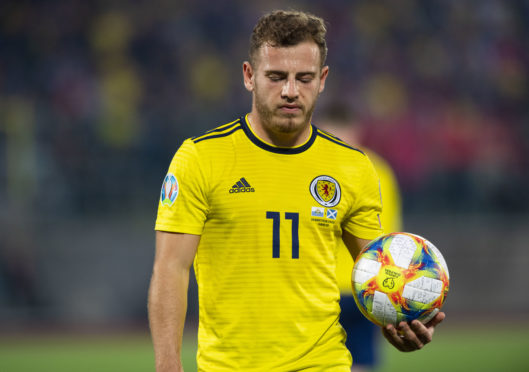 Ryan Fraser has opened up on the "abuse" he took for missing Scotland's ill-fated trip to Kazakhstan, insisting that the decision for him not to play on an artificial pitch was a collective one.
Those who played in the already infamous 3-0 defeat have had to deal with all the criticism that followed but so, too, have the likes of Fraser, who didn't travel.
And the former Aberdeen winger wanted to make it clear that it wasn't a reflection on his desire to pull on the colours of his country.
"I got a lot of abuse for that as well," said the Bournemouth man.
"Look, I am not going into the game and saying 'I don't want to play for Scotland.' It is not like that.
"I have had four injuries where I have been out for months on end out playing on Astroturf, with Scotland as well.
"I made a decision, the club made a decision, Scotland made a decision.
"It wasn't just me who made it. So I didn't play on it.
"Yeah, it was a bad result and I would have loved to have played in it but I didn't. I needed to come out on Sunday night and show what I could do if I got the opportunity."
Fraser added: "A lot of people have been saying 'I'd do anything to play for Scotland.' Look, I'd do anything to play for Scotland.
"But at the end of the day I need to look after myself as well. If I go out and do a knee it is career-threatening.
"I would have loved to have played. It's one of them that it is taken out of my hands as well. All I can do is get back in the team and try my best and do what I can do."
Fraser hopes that the Tartan Army will stick with the team as the Group I qualifiers progress as making it to Euro 2020 the old-fashioned way isn't beyond them despite the woeful start to the campaign in Astana and a victory in San Marino that was unconvincing.
"Of course, we want the fans to be behind us," he said.
"If they are it can help push you towards that next goal but sometimes it can't happen. You need to find it amongst yourselves to push through.
"Look, it's frustrating we didn't win by more goals but at the end of the day we got three points.
"When we went 2-0 down early doors it was always going to be hard. It was hard watching it. I'm not going to lie and say it was a good performance – it wasn't a good performance. I was thinking Russia might slip up there the other night but they went and won 4-0.
"But we're not out of it. If we can win against Cyprus and get something against Belgium you never know. Our next couple of games are going to be massive."
He continued: "You have to be thick-skinned. I have had fans on my back before – it is fine. You just need not to listen and to get on with the game and to try not to let it affect you and make you go negative.
"You must make the pass that you want to regardless of whether they moan at you. You just need to be thick-skinned and get on with it.
"We knew they would sit back. They played seven at the back at times. When we got the early goal we kind of thought they might come at us a little bit more but they didn't. It was a little bit frustrating but at the end of day we got three points.
"The main thing is three points. Everybody expected us to beat them by a lot more but it was a hard game to play in, to be honest. Obviously, with the atmosphere, it wasn't great at times.
"We were 1-0 up and obviously the fans were getting frustrated but we were trying our best. Sometimes you can't go and score and score and score after a good start. It was one of those games.
"Towards the end we could have had four or five goals but we didn't. We move on from the game, that's all we can do. We go on to the next game. The next two are important."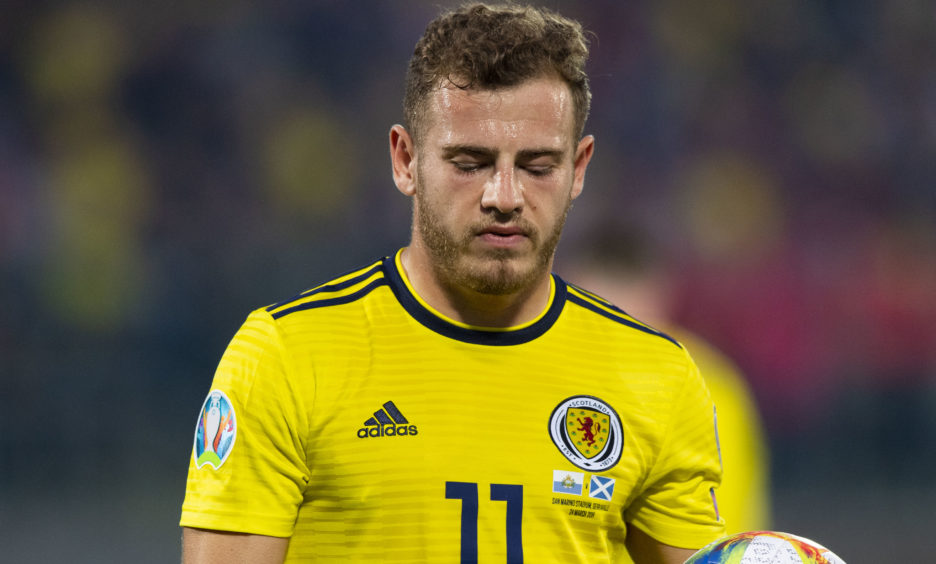 Scotland have previously responded well to heavy criticism – the Nations League wins over Albania and Israel after a collapse in Haifa still fresh in the memory.
"I think you need to look at the games that you've won," said Fraser.
"To win two games in quick succession against Albania and Israel to go through to the play-off, particularly after having a rocky start in the Israel game, we came back strongly.
"We have the belief to do it, we have got the characters to do it, we have got the players to do it. It is just doing it more regularly. Hopefully, we can just start building momentum and take it from there."
The players remain supportive of under-pressure boss Alex McLeish, Fraser claimed.
"Of course," he said.
"He has got us through the Nations League to the play-offs. I don't think we were the best on Thursday night but I don't think you can just blame the manager.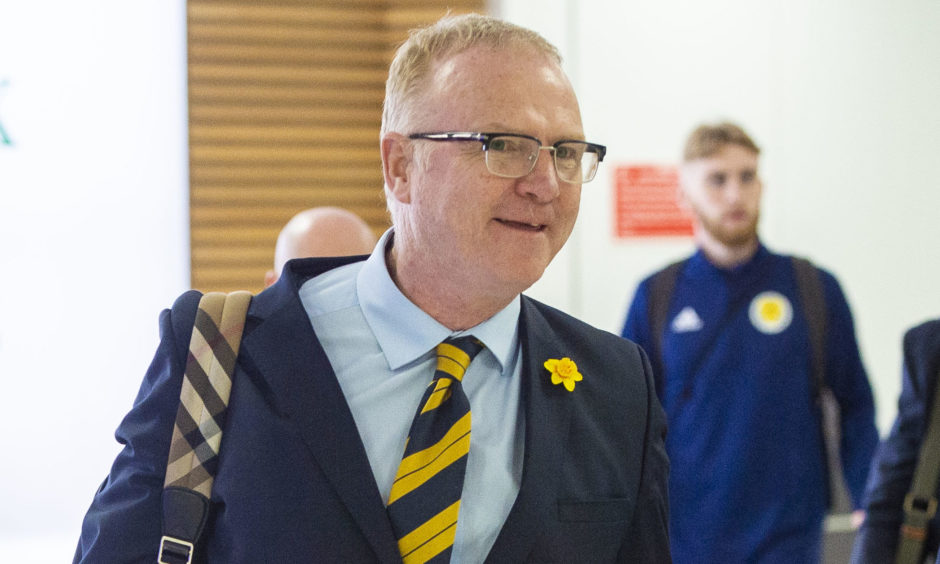 "Watching it, I think that we as players didn't step up to the plate. As far as I could see, we did everything the best we could. The gaffer sorted out a good plan, everything.
"We just didn't perform in the end but we are all together with the manager and we go forward together."
First goals for their country for Kenny McLean and Johnny Russell are positives to carry forward.
"This manager has not been afraid to stick people in who are in good form for their clubs and he hasn't been afraid to stick young boys in as well," said Fraser.
"There are young boys in the squad. I think everything is positive for the future. We just need to go into our next game and beat Cyprus and go from there."