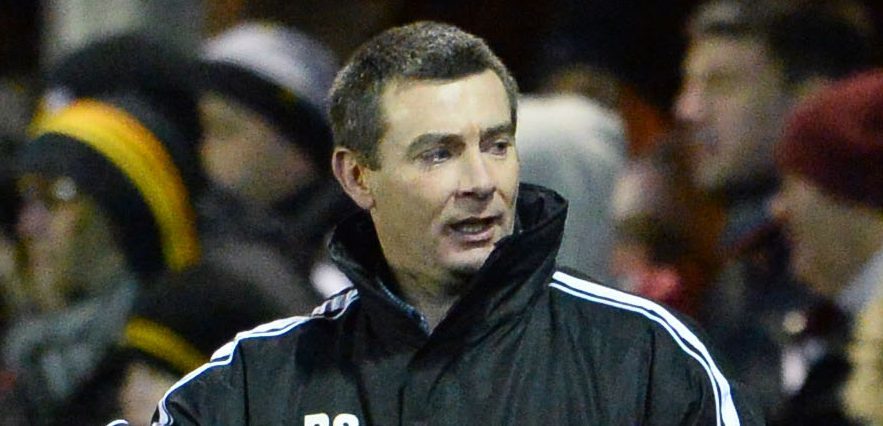 Brechin manager Barry Smith is hoping that it will be third time lucky for his side at Stranraer's Stair Park.
The City boss explained: "This is the third occasion we have tried to play this game.
"The first time it was called off we were in Glasgow and the second time we were actually in Stranraer.
"Hopefully, this time the weather will be kind."
Smith's side took their unbeaten run up to four games when they won 2-0 at East Fife on Saturday and, despite having the chance to move up to the safety of eighth place in League One with a win, the Glebe Park boss is still playing for points just now as opposed to position.
Smith added: "Saturday was a great result for us against a side that look set to go into the promotion play-offs.
"It was a result that we worked hard to get and one that was based on making a good start.
"We were leading at the break and that was important as they put us under a lot of pressure early in the second half and, defensively, we stood up to that well.
"The win was good as it opened up a bigger gap to Stenhousemuir and took us closer to Stranraer.
"However, Stranraer took a point from the leaders Arbroath having played with 10 men for 45 minutes so they will be seeing that as a positive."
"Whatever happens in this game we will have 21 points to play for afterwards. This game will not be the be all and end all but a win would allow us to continue building momentum.
"If we win, we climb the table, but position is not the most important thing until the final day of the season.
"Getting a win and then getting another one and another one is all that matters at the moment."
The visitors are three players down due to injury, with Callum Tapping, Jordan Sinclair and Dene Shields all missing.
Blues manager Stevie Farrell has told his players not to fear their clash with Brechin but to enjoy the experience of playing with something at stake.
A win would move them five points clear of their second bottom visitors and Farrell is adamant that the pressure of a relegation fight will help build his players' careers.
He explained: "We are basically a young side and I have told the players that they should enjoy playing in meaningful games at this stage of their development.
"I said last month that my approach would be to tackle the challenges we face with excitement and the players have responded well to that.
"We are on a decent run and held the leaders Arbroath to a goalless draw with ten men on Saturday, so the players are growing and playing with confidence."
"Brechin will come here boosted by winning at the weekend. It is not a season-defining game for either of us, but a win would put us in a better place."
Goalkeeper Max Currie, who was dismissed against the Lichties, is suspended, while Adam Cummins, Chris McGowan, Mark Lamont and Ian Smith are unavailable due to injury.