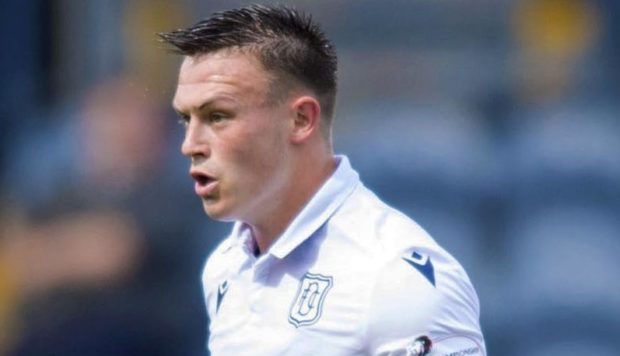 Dundee defender Jordan Marshall has revealed how surprised he was to hear about the derby dander.
The Newcastle-born left-back was a rather bemused member of the Dark Blues' party when they walked the short distance up the road for the last match against Dundee United.
Marshall, 23, as a Geordie and keen fan of the Magpies, knows full well how intense these kind of fixtures can be.
However, the Tannadice Street stroll took him a bit by surprise.
Marshall said: "I love the derbies and I am looking forward to this next one because we need to get back at them for the last one at Tannadice because that was a bad night for us.
"I thought Newcastle and Sunderland was a close rivalry until I came here.
"When the boys first told us we had to walk down the road I actually asked: 'Are you being serious? We actually have to walk?'
"I was told 'yes' and I was thinking: 'What is going on here?'
"When we went down for that first game, though, everybody was fine with us.
"There were a few shouts and a bit of banter but most of it was aimed at Paul McGowan.
"He is used to it. He just laughs it off."
Marshall, who spent five years with Newcastle as a youth player, still travels back to his home town to take in a game at St James' Park as often as he can and has experienced his fair share of the Tyne and Wear contests against Sunderland over the years.
He said: "I get back to Newcastle about twice a week.
"It isn't that bad because it is only about a three-hour drive from here.
"When we have the Friday games it is good so I get back and I get to see Newcastle.
"I used to always go to the derbies against Sunderland.
"They were crazy.
"It is quite a temperamental game with the rivalry between both sets of fans.
"We went through a stage where we never won in eight derbies games so I actually stopped going!
"That sounds crazy because we are in the Premier League and they are in League One now."
Marshall is one of a group of players from the north-east of England now plying their trade at Dens.
That has led to a little bit of banter in the dressing room.
He added: "Andrew Nelson was at Sunderland but I don't think he supports them.
"Then there is Danny Johnson who supports Middlesbrough, but they not really in the running.
"We don't really care about them!"
Marshall went off injured during the 2-1 win over Morton last Friday night but should be fit to take on United.
If he is selected then he will love the big occasion.
He said:  "I enjoy the pressure.
"Our fans expect you to win every week and they let you know if you aren't performing.
"I also know if you are winning then the fans will stick by us."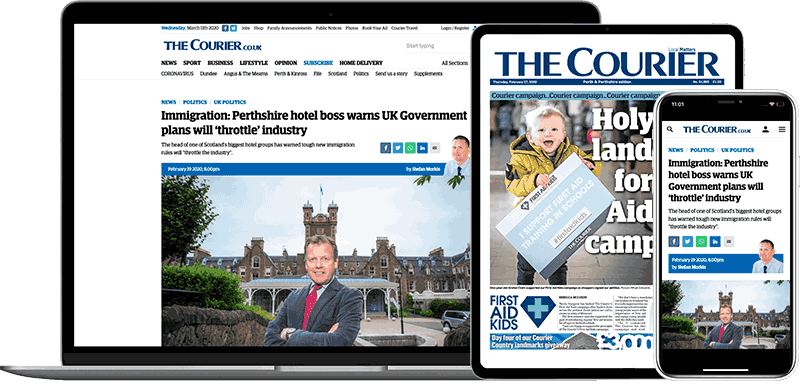 Help support quality local journalism … become a digital subscriber to The Courier
For as little as £5.99 a month you can access all of our content, including Premium articles.
Subscribe