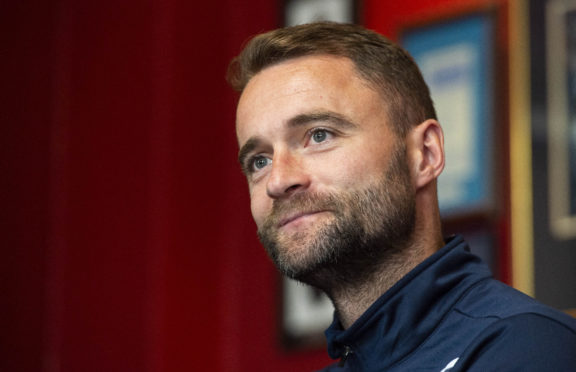 Manager James McPake understands why Dundee fans have been getting the jitters but hopes nerves will be calmed soon.
Even with the Dark Blues leading 4-1 at home to in-form Dunfermline at Dens Park on Saturday, anxiety in the stands led to some booing of the home players.
That appeared to be harsh in the extreme considering the scoreline at that stage but McPake is aware of how past lapses by his team have led to uneasiness.
The tension inside the stadium only grew when the 10-man Pars got it back to 4-3 but the hosts held on for what was a commendable result following a run of  four matches without a win.
McPake, though, can see why supporters are getting spooked and acknowledges that there has also been a fair amount of praise for his players when they have been performing well this season.
The Dundee boss said: "I see both sides.
"I see all the praise we get as well as the criticism.
"We do get a lot of backing in terms of the changes we have made over the season, the players coming in and the squad that is getting built and has young kids like Fin Robertson playing.
"I understand the other side as well. It is not great but I understand it.
"The fans get nervy when a team starts coming back.
"The Partick game earlier in the season showed how quickly football can change (the Jags scored three times in the last five minutes to win 3-1).
"Thankfully, it wasn't as severe as that on Saturday but we have to be wary of that and the fans are too.
"There have been lapses this season," he added.
"As soon as a team scores (against Dundee), the fans think they can go do it again.
"They aren't booing out of badness. They boo because they are probably nervous and want to win the match."
Being in a two-team city and looking at local rivals Dundee United leading the Championship by 13 points doesn't make life any easier, of course.
McPake knows that his players have to give the fans reasons to be more at ease.
He added: "It has been about three years they (the supporters) have been feeling like this so it is not going to change overnight.
"That is why there have to be good things for them to see.
"Winning games is the big one.
"What is happening across the road adds to it because our fans want us to be where they are but that's where we have to be patient.
"There has to be a realisation that we are trying to make the football club better and I think most people do see that.
"We can't expect them to be behind us all the time and we have to earn having them behind us by finding a way to get them onside.
"We are doing it in certain games but not enough to keep everyone happy.
"I get that because we have gone downhill as a club over the past few years."
A trio of Dark Blues sat out training yesterday after picking up injuries.
Jordan McGhee (tight calf) and Jordon Forster (knee) should return to work today but Declan McDaid (knock) will be left until later in the week.
Jamie Ness did a bit with the physio and might join in training on Wednesday.
"We will see how he reacts overnight," added McPake.
"Apart for that everything is good, including Jordan Marshall.
"I was hoping to take him off later in the game but couldn't because of how it was going.
"I thought he was great after just two training sessions over six weeks.
"He got through it."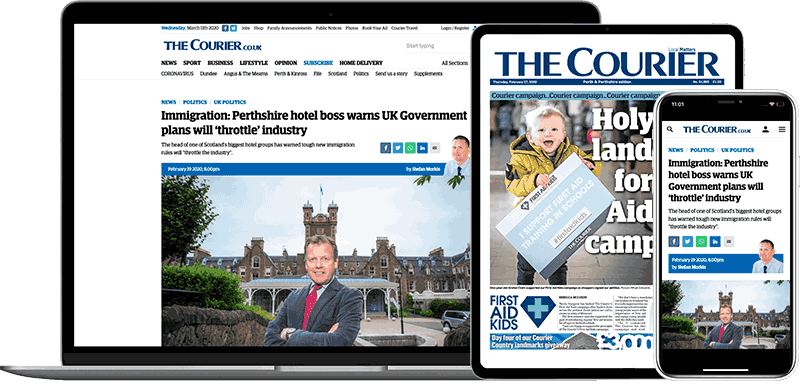 Help support quality local journalism … become a digital subscriber to The Courier
For as little as £5.99 a month you can access all of our content, including Premium articles.
Subscribe