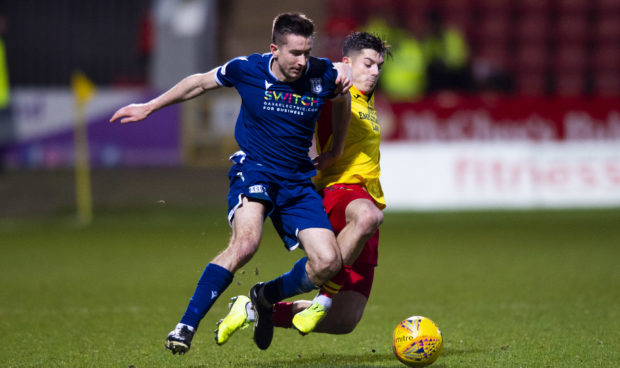 A knee injury will not stop Cammy Kerr doing his derby duty for Dundee, according to manager James McPake.
Kerr took painkillers in order to play against Partick Thistle last Saturday and went on to produce what McPake described as an "outstanding" performance in the 1-0 win over the Jags.
Kerr's knee will need to be fixed up eventually but for now the Dens boss is delighted with the commitment to the cause shown by the lifelong Dundee supporter.
He will be in his usual place when they travel down to Tannadice on Friday night to face Championship leader Dundee United.
McPake said: "We had Cammy playing against Thistle with a knee problem, which not many people have known about.
"It is quite a difficult injury to deal with.
"He needed painkillers but most players take them – it's pretty common now.
"He probably had his best game of the season at Firhill. He was outstanding.
"Cammy has shown character to train all week and then play like that but he really loves this football club.
"We had been asking him earlier in the week if he was maybe going to miss out but at no point did he have doubts. He told us: 'No, I'm going to be fit.'
"He is made of strong stuff and the type of character that any manager in the world would like to work with," added the Dundee boss.
"There are times – particularly after the Morton game – when I have come in here and criticised him, well maybe not criticised but said that it was a rash decision he made to give a foul away.
"However, credit where credit is due, he has shown exactly why I was so desperate to keep him at this football club.
"Cammy is a tough boy but it (the injury) is something we might need to look at later on, hopefully in the summer if we can get him that far."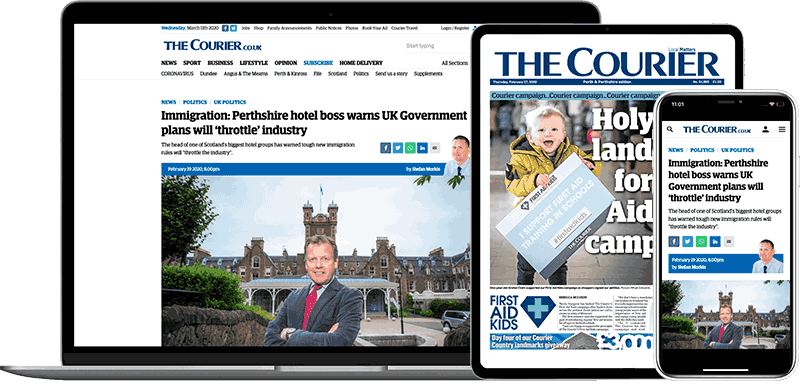 Help support quality local journalism … become a digital subscriber to The Courier
For as little as £5.99 a month you can access all of our content, including Premium articles.
Subscribe